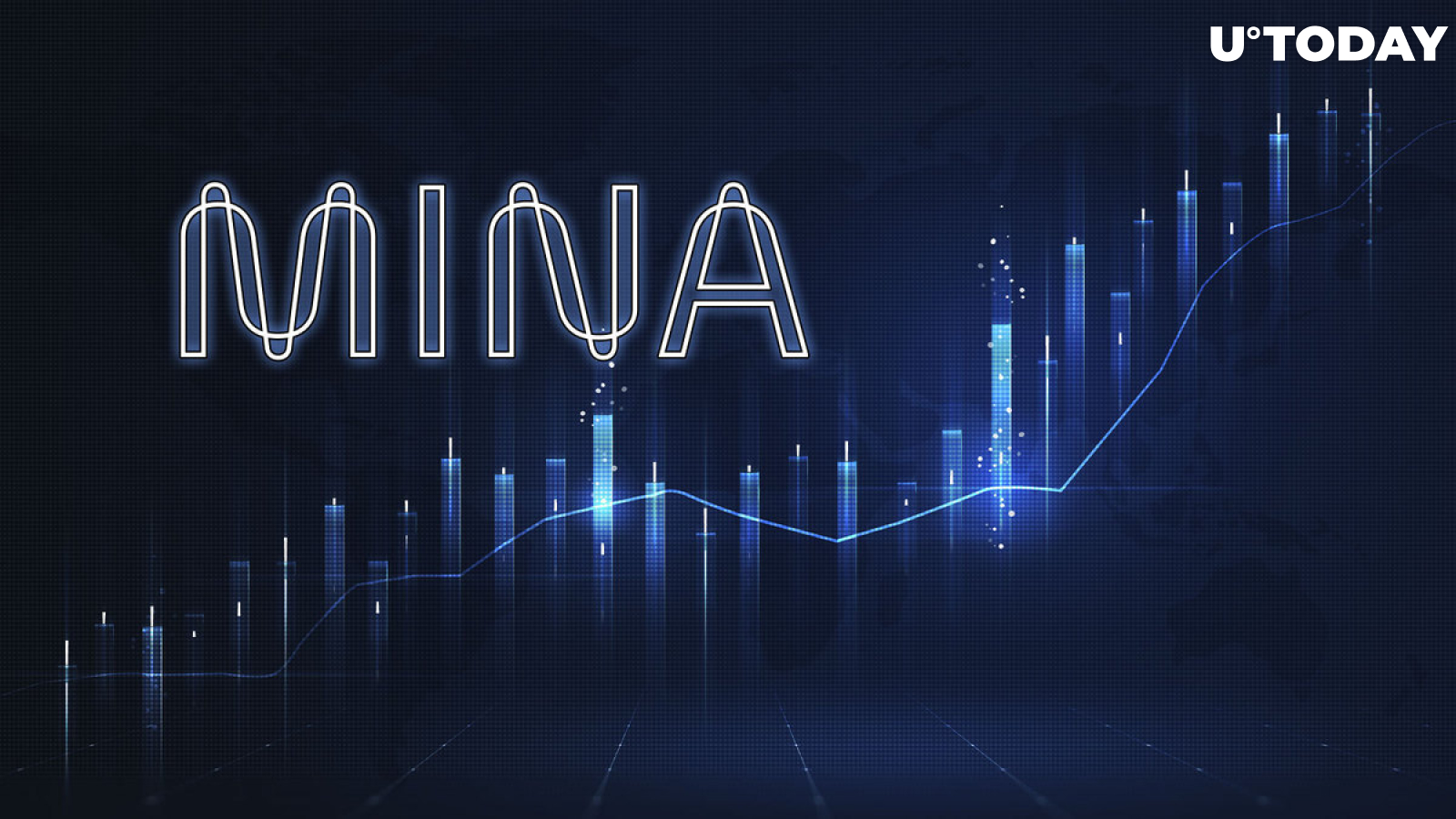 Cover image via stock.adobe.com
Mina (MINA) is starting the week as one of the top gainers today, as its price is up by 28.29% over the past 24 hours to $0.8334, according to data from CoinMarketCap. While Mina has been on a positive growth run since the start of the year, its current weekly growth of 38.41% is considered one of the highest thus far this year.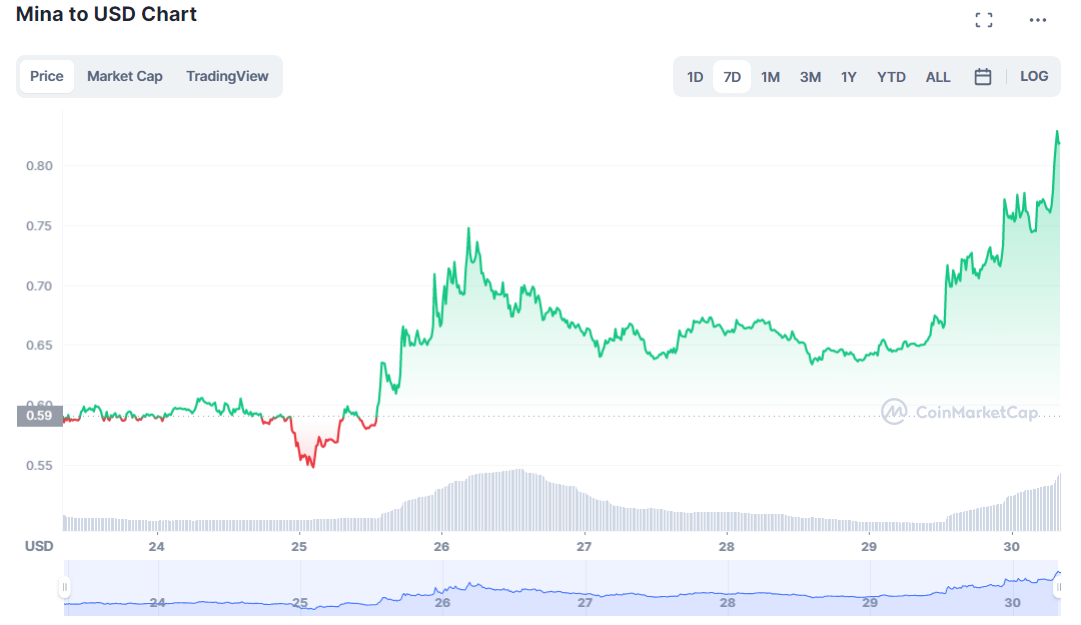 Mina made its debut back in October 2020 when it was rebranded from the Coda Protocol to what it is currently called. The protocol was known as the world's lightest blockchain network, with a total size of 22kb — as compared to the 300 Gigabyte of Bitcoin (BTC).
Since its inception, Mina has made targeted efforts to grow its ecosystem, an initiative it is doubling down on at the moment. While its landmark ideology to create the most robust small-sized blockchain protocol is difficult, it has gotten a number of impressive applications that are serving its community.
Besides the general trend on the market, users of the Mina protocol are anticipating how the advanced zk-applications its cohort of developers is building will aid the overall usability of the network.
Consolidating its developer network
Despite its promising debut in the blockchain world, Mina was notably faring below par when compared to the new generation of Ethereum killers that had been launched recently.
There is a lot of enthusiasm and optimism around the MINA coin today with its efforts to consolidate its developer network through programs that look like a hackathon and regular meet-ups. These programs can help usher in robust ecosystem growth across the board.
Mina is leaning strongly into the potential of zero-knowledge smart contracts as the new technology that can greatly redefine blockchain usability. With its defined efforts, there is growing confidence in its community that good rewards will be recorded in the mid- to long term.