Today, the cryptocurrency market witnessed noteworthy activity as significant amounts of Ethereum's native token, ETH, flowed into major exchanges. According to WhaleAlert reports, a total of 21,938 ETH, valued at approximately $34.78 million, landed in Coinbase's wallets. Shortly thereafter, another 32,500 ETH, equivalent to around $51.3 million, was deposited into OKX, another prominent crypto exchange.
Such substantial transfers have historically been interpreted as bearish signals in the crypto space. This common perspective suggests that large holders send their assets to exchanges with the intent to sell, which can exert downward pressure on prices.
It is crucial to recognize that this interpretation is not absolute and can be subject to market complexities and nuances.
Cautious optimism
Meanwhile, Santiment, a notable analytics firm, has provided valuable insights through on-chain analysis. According to Santiment analysis, Ethereum has experienced a shift in the movement of older coins, coinciding with a dip in Ethereum's price to $1,540, its lowest point since March 12. During this period, substantial amounts of previously inactive ETH have begun moving from their long-held wallets.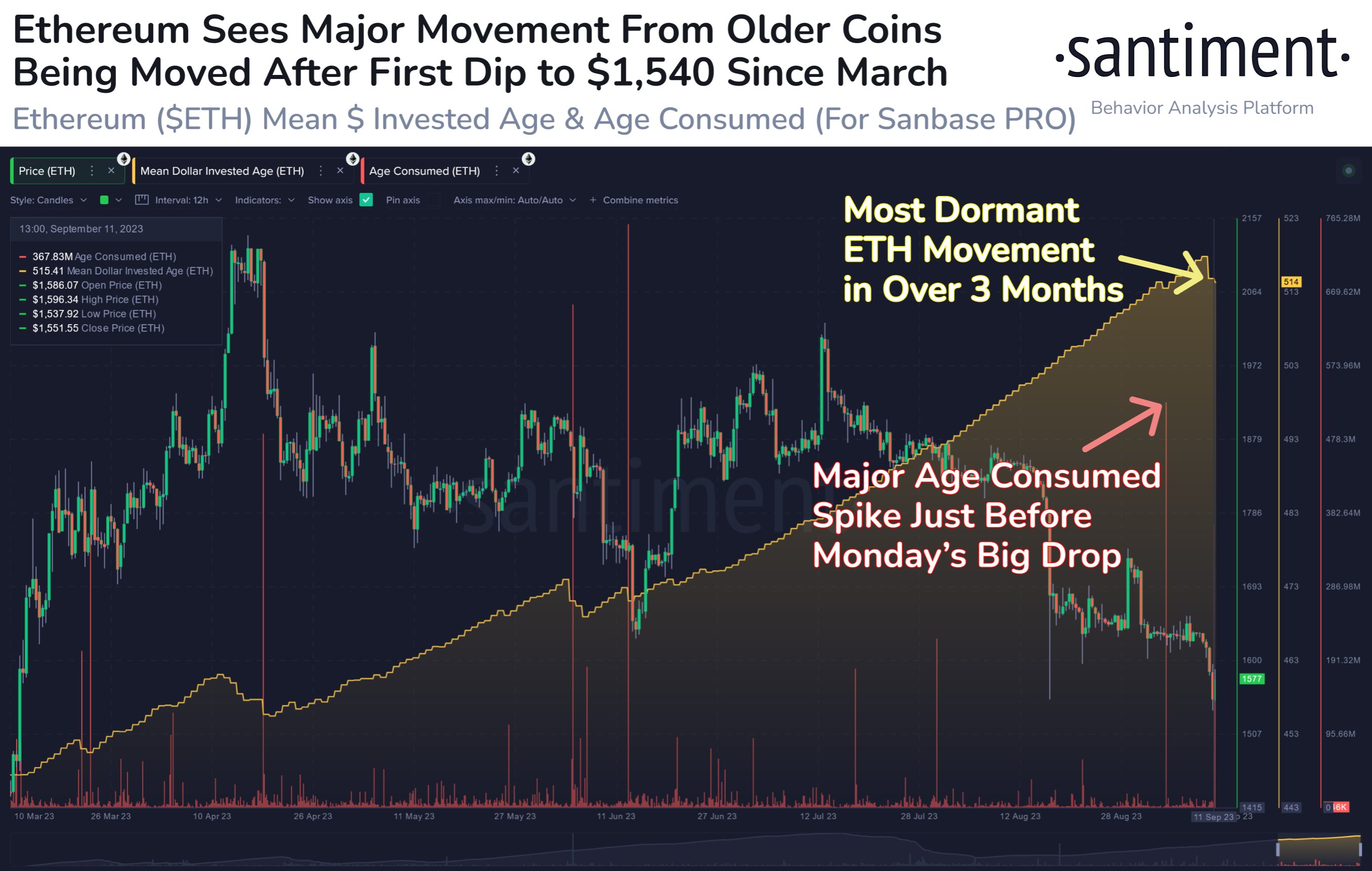 Santiment's analysis suggests that this shift could signify capitulation, potentially foreshadowing market reversals. This observation adds an interesting perspective to Ethereum's current situation, hinting at a possible price rebound in the future.
While the cryptocurrency market remains unpredictable, the influx of ETH into OKX and Coinbase, combined with Santiment's analysis, leaves room for cautious optimism among investors and enthusiasts. In the days ahead, further developments will shed more light on Ethereum's price trajectory and the motives driving these significant transfers.