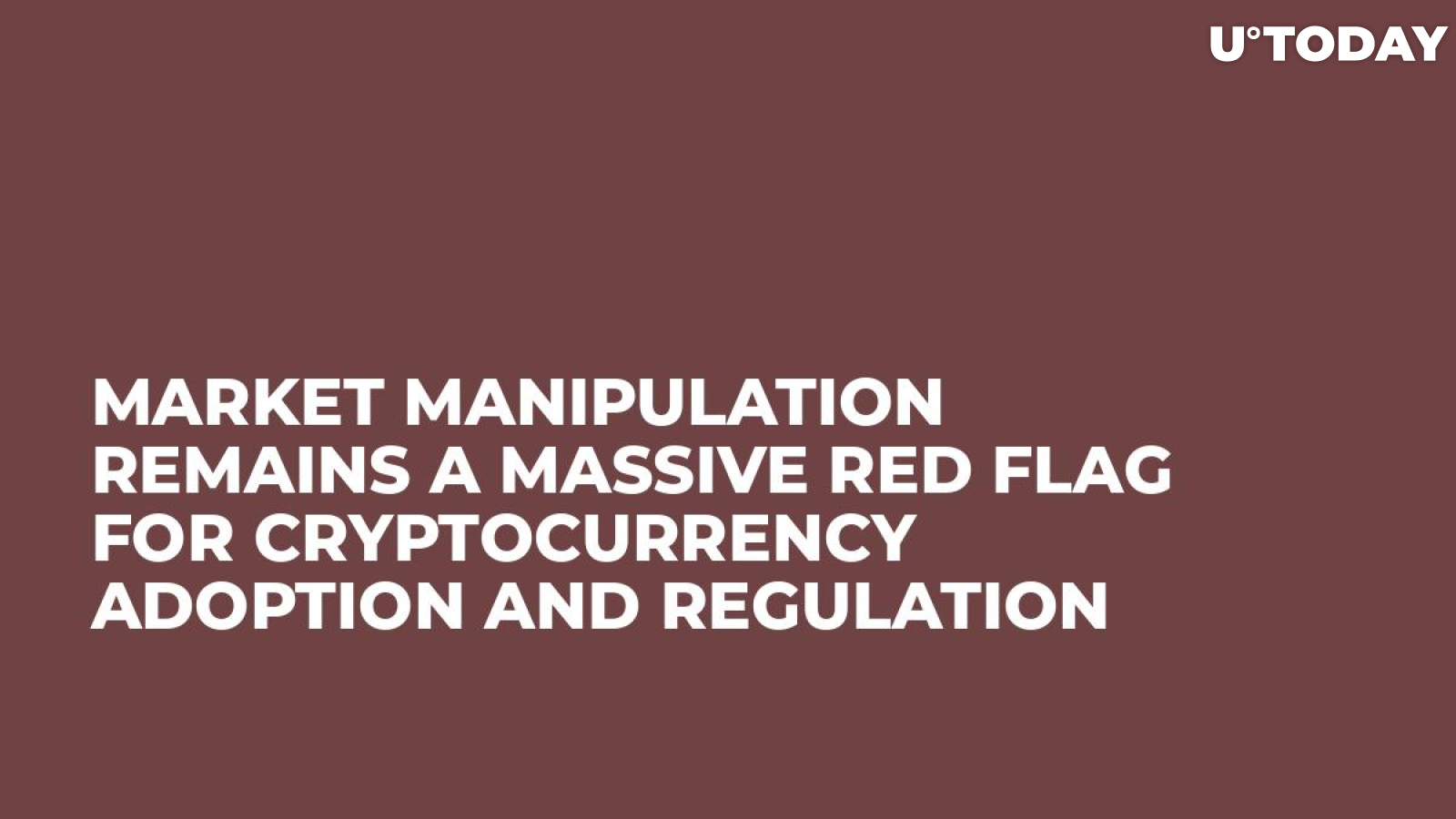 Cover image via U.Today
Market manipulation, along with scams and hacks, are areas of concern in the cryptocurrency market as it stands today. The burgeoning technology, which has spawned an asset-like market, has come under scrutiny as it finds its feet for a few reasons.
Market manipulation is a rather big one though, especially in the institutionalized investment and regulation circles. The fear is not that Bitcoin, per say, or even other cryptocurrencies, or even Blockchain are problematic for regulators and other entities to become involved in, the worry is that the market is too susceptible to manipulation.
This fear has been further instilled as the New York Attorney General has come out with a report that outlines such concerns in cryptocurrency exchanges. However, the Attorney General's call is for more transparency in investment, which is not likely in the Blockchain sense.
Still, other regulators and institutionalized players are reeling in their interest and slowing their adoption of cryptocurrencies based a lot on the potential for the market to be manipulated by individuals, as well as by exchanges.
The AG's comments
The Attorney General, Barbara Underwood, put the 13 major cryptocurrency exchanges that operate in New York under intense scrutiny, requesting the data related to their operations and all the measures that are taken by these firms to protect their customers from rampant market manipulations.
This brought the ire of some exchanges, which have been labeled as operating illegally in New York, such as Kraken. The exchanges have essentially labeled this overly restrictive regulation, and their demands, as unfair and a form of bullying.
However, regardless of what the AG's modes or methods are, the premise is an important one as it is hard to deny that there is no market manipulation happening, or that the entire cryptocurrency market is not susceptible to it.
The SEC's similar concerns
The cryptocurrency market, having exploded in a very short space of time, has become well regarded and recognized by institutional investors, and because of that, has also caught the attention of regulators.
But, in its quest to be normalized and considered as safe and applicable as any other market, it has had to deal with a multitude of teething issues. The mass adoption of cryptocurrencies, especially as an asset, has taken great strides with things likes futures but has slowed ever since.
Many applications have been put forward to the SEC for Bitcoin-related ETFs, however, there has been no decision made as the SEC continues to strike down applications- while almost always giving similar reasons.
The SEC has said it has not investigated the Blockchain technology, nor Bitcoin in its purest sense, but has rather looked into the market and that is where it is also finding a concern.
In the words of an SEC commission, the "disapproval does not rest on an evaluation of whether Bitcoin or Blockchain technology more generally, has utility or value as an innovation or investment."
Small market, big movements
The issue is, even though the cryptocurrency market is worth over $200 bln, it is still easy to shake up with anything from news and opinions of big names, to an injection of money from Whales, which is still ongoing and expected to happen again soon.
The cryptocurrency market is still very nascent and has a long way to go to sort out not only its volatility but also its vulnerability. While it is still open to market manipulation, be it malicious or not, there is every likelihood that the institutionalized side of the economy will be staying away.