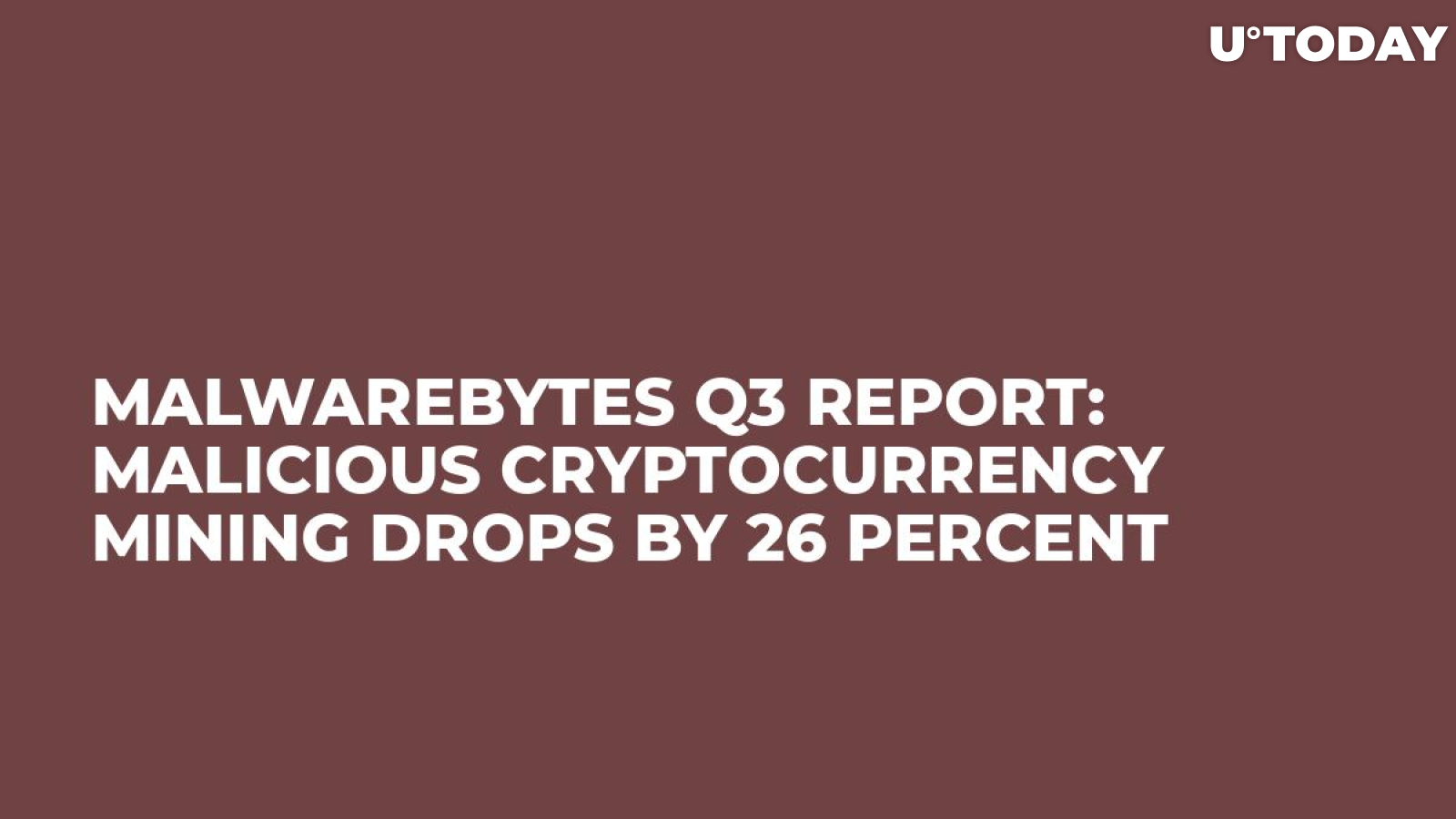 Cover image via U.Today
Despite a slew of articles about fake Flash Player installers that mine Monero and NSA hacking tools used for cryptojacking, malicious mining is actually experiencing a decline, according to a recently published report by Malwarebytes. The cases of covert mining that is conducted with the help of special malware dropped by 26 percent in Q3, which is inextricably connected to a constantly decreasing mining profitability.

Notably, the study points out that the so-called "cryptojacking" reached its peak during the end of 2017 when Bitcoin started inching closer to its all-time high. Except for a short-lasting spike in November, the popularity of malicious mining has been accurately reflecting the market sentiment.