Lido DAO's governance token, LDO, has risen by almost 24% since the start of January 2023 to date. At its peak, LDO rose by 34% in two incomplete days into the new year.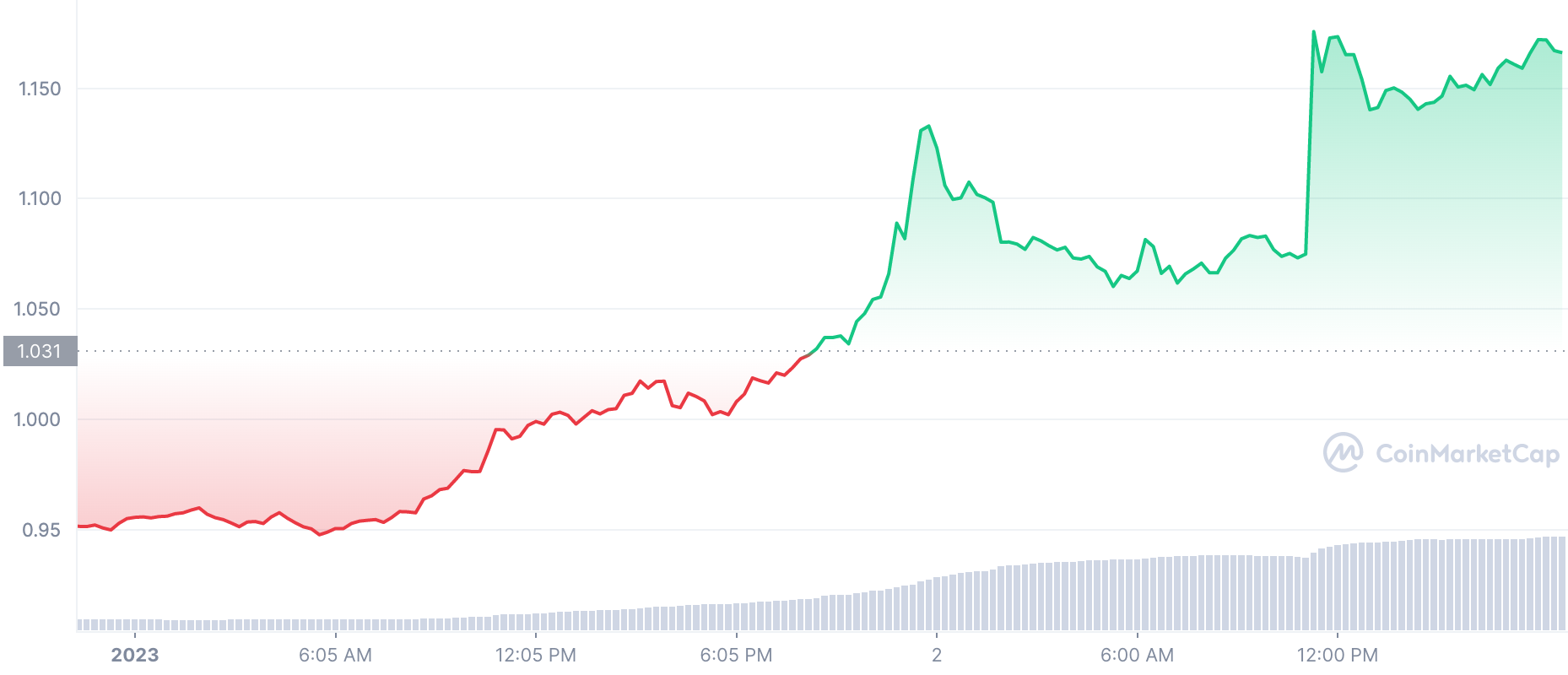 Like all such abnormal movements in the crypto market, in the case of LDO, there is a reason that led to the consequences depicted on the price chart. This time the catalyst was the fact that Lido DAO overtook MakerDAO, the issuer of one of the largest stablecoins on the market, DAI, in terms of total value locked (TVL).
Previously top-ranked MakerDAO, with $5.93 billion in TVL, was pushed into second place by Lido Finance, whose liquid staking services in various networks puts it at $5.98 billion. At the same time, the fully diluted market capitalization of the Lido DAO token is $1.17 billion, which is more than five times less than the total value locked on the platform.
What does LDO have to do with it?
Lido Finance's emergence as the number one by TVL is a definite success for the decentralized autonomous organization, Lido, which administers the protocol. Consequently, LDO being the governance token becomes desirable for those who want more power in the process.
The big gap in capitalization and TVL, as well as the opportunity to get a slice of power in the "now biggest" DeFi project has lifted LDO above all others in 2023. So far.