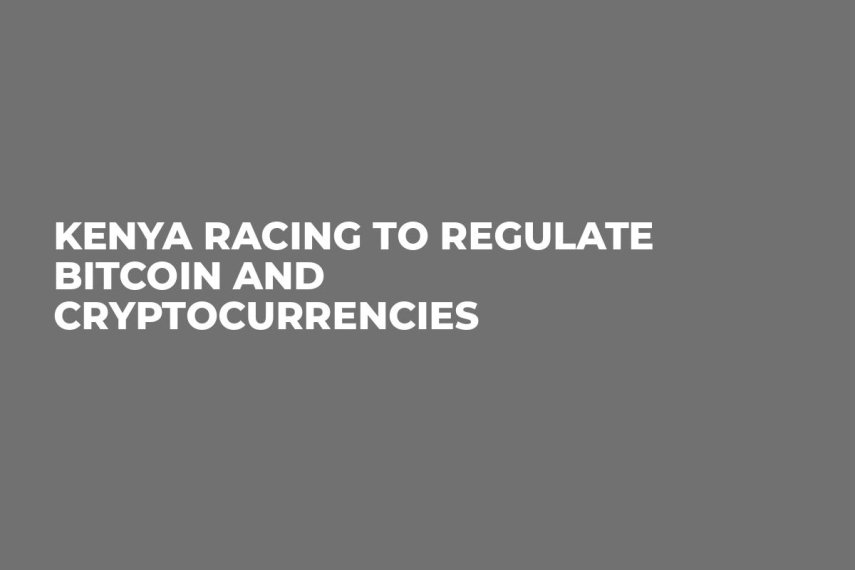 Cover image via U.Today
Kenya looks to be racing towards finding out how it will regulate the emerging phenomenon that is cryptocurrencies. The parliament of the African nation has mandated the treasury secretary to draft regulations in order to fit the digital currency into the country's workings.
It is yet to be seen how the regulations will go, they could well be based on banning cryptocurrencies entirely, but the feeling is that with the urgency shown from parliament that Kenya would like to embrace the technology like a lot of other African countries have.
Seeking answers
It has been reported in Kenya, that the Kenyan Finance and National Planning Committee has summoned the country's treasury secretary, Henry Rotich, demanding immediate answers as to why the Treasury, as well as the Central Bank of Kenya, have failed to establish regulations for the crypto space and for taxing crypto traders.
It is fascinating to see how the Kenyan government has swiftly reacted upon hearing the news that the cryptocurrency space is booming in the country, yet nothing has been done by the governmental organizations.
"We are surprised to hear that even the Central Bank is not aware that there is a lounge at Kenyatta University, an ATM in town, and a hotel in Nyeri which trade in Bitcoin," said the chairperson of the planning committee, Joseph Limo. He added, "There is a bigger problem in Kenya since people are trading billions in virtual space yet the Treasury has not licensed and taxed it like trade in M-Pesa and bank transactions."
Hard to get right
Of course, it has been seen globally that the entire cryptocurrency space is a difficult one to regulate, especially when trying to strike a balance between allowing innovation to flourish, but without entire freedom from consequences.
Rotich has responded to the planning committee by bringing up some of Bitcoin's biggest issues to regulations. He mentions the volatile nature of the flagship cryptocurrency and also discusses how because the space is still in its nascent stages, it is difficult to find a good balance.
Promising potential
Still, even with the difficulties presented in regulating cryptocurrencies, the Kenyan approach to trying to get it done as speedily as possible is promising for the people of Kenya who have been embarking on cryptocurrency projects and trading.
If Kenya is to take a positive stance towards Bitcoin, it could be a big boost for a struggling yet growing economy. Many believe that cryptocurrencies can help African nations escape the hegemony of the western financial system that dominates the globe.