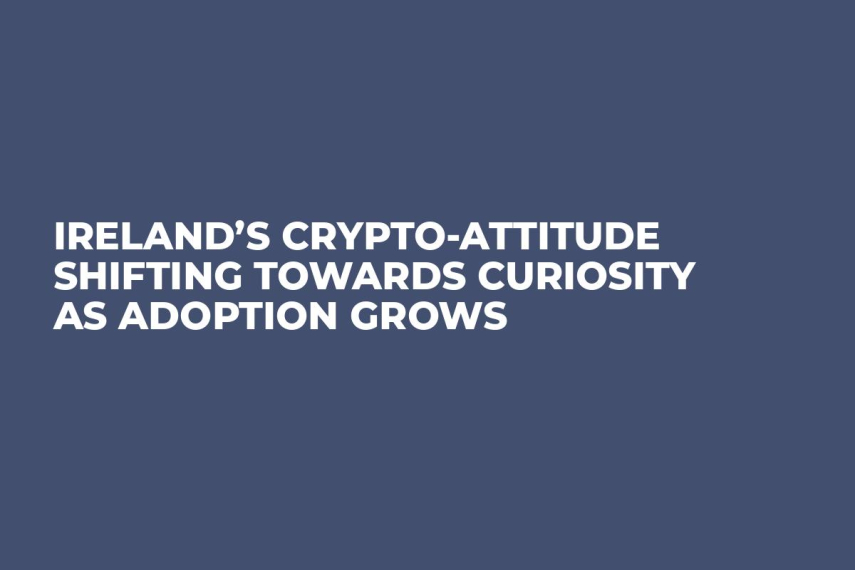 Cover image via U.Today
Ireland has never really been on the front of cryptocurrency, however, research conducted by the Irish Times seems to suggest there is a changing attitude. The data shows that Irish adoption of cryptocurrency has almost quadrupled in the past four years.
The survey delves into the demographic breakdown of the Irish cryptocurrency population, and it shows similar trends that are being viewed across the globe. Mainly millennials are being credited as the driving force behind the adoption.
Up on adoption
The research conducted by the Irish times looks across the last four years in which there has been massive Bitcoin adoption across the globe. However, in Ireland alone, the adoption has been slow but is now picking up.
The Irish Times suggests about 120,000 people in Ireland own a cryptocurrency, a 300 percent increase in the last four years.
The study also suggests that more than 180,000 people have at some stage in recent years traded or used Bitcoin. The researchers say the results of their survey suggest sentiment among the public towards cryptocurrencies is shifting "from suspicion to curiosity."
To give more insight into the adoption and understanding in Ireland, Bitcoin is now recognized by as much as 85 percent of the population compared to less than half who were interviewed in 2014.
Made for Millenials
The driving push behind the Bitcoin and Blockchain revolution has been credited to the Millenials that have become dissatisfied with money systems as they stand. And in Ireland, the path to adoption seems to be the same.
The data suggest men are only slightly better disposed towards using cryptocurrencies than women. The most favorable attitudes are to be found, unsurprisingly, among 25-34-year-old millennials, who are three times as likely to own a cryptocurrency than the average person.
Bitcoin is the most popular cryptocurrency among the cohort of current users, at 44 percent. About 30 percent own Litecoin, with a further 27 percent favoring Ethereum.