As the crypto market gears up for a potential rally, XRP is one to watch. Based on technical analysis and current market conditions, XRP's price movement, which is currently nestled under the 200-day exponential moving average (EMA), indicates a possible breakout in the near future.
The EMA is a key technical indicator used by traders to identify market trends over a specific period. In XRP's case, the 200-day EMA is particularly significant, acting as a crucial level of resistance. If XRP's price can break above this level, it could trigger a significant bullish trend.
Moreover, the recent low volatility in XRP's price movement could be a precursor to a breakout. Periods of low volatility often precede significant price swings, as they represent a consolidation phase where the market is deciding its next direction. In this context, XRP's continuous low volatility movement suggests that a decisive market move could be imminent.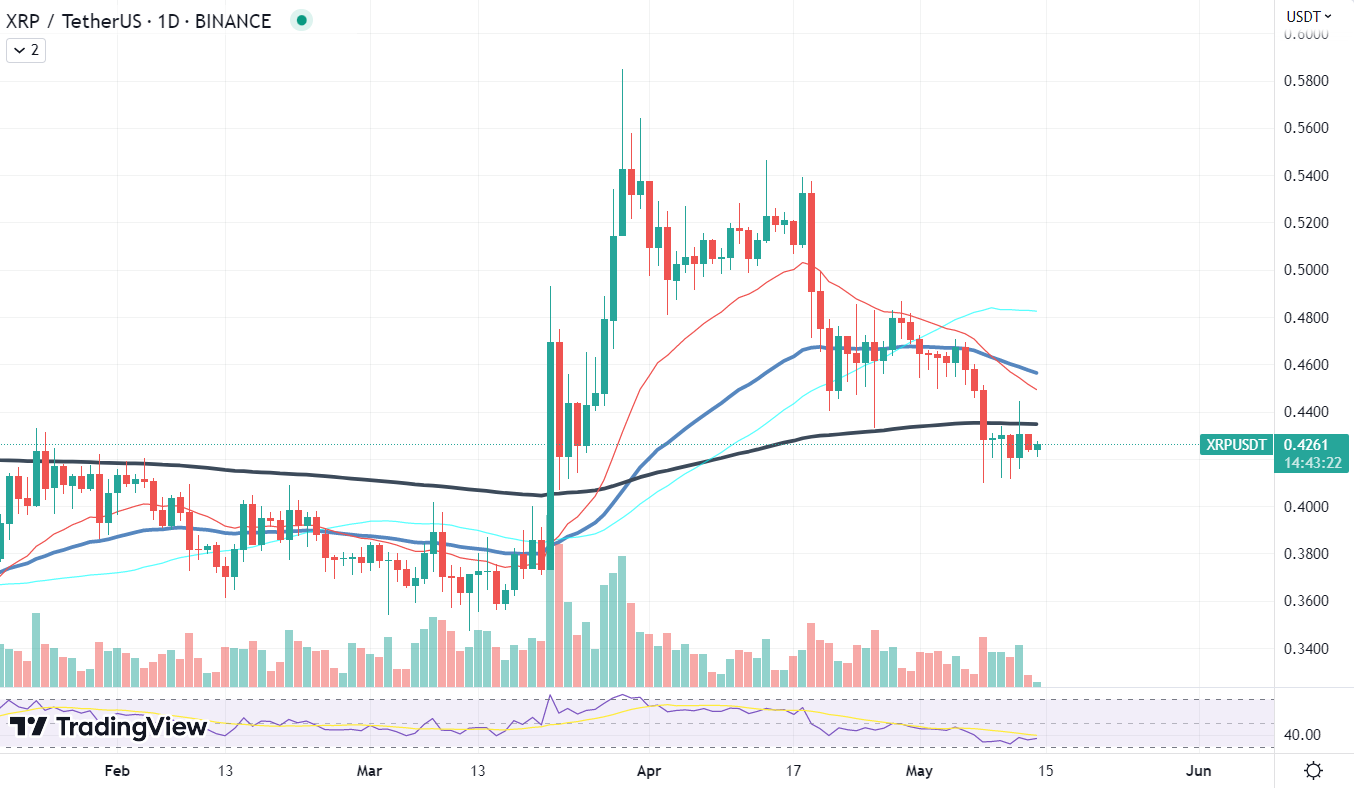 This potential is further supported by the neutral oscillators and moving averages, as reported by TradingView​​. Neutral indicators suggest a balance between buying and selling pressure, and in a period of low volatility, could be the calm before the storm.
Additionally, the crypto market is showing signs of increased demand for digital assets. According to data from Glassnode, the aggregate stablecoin supply has seen diminishing outflows, indicating a return of capital inflows into the digital asset space​​. This could provide the necessary liquidity and buying pressure for a breakout in XRP's price.
Due to its current position under the 200-day EMA, continuous low volatility movement and favorable market conditions, XRP is a digital asset worth watching closely in the upcoming week.