With all major cryptocurrencies falling in price day by day, it may seem that the golden era of super-profitable crypto investments is gone, and there's no point in buying crypto anymore. However, statistics are on the bright side, so it's too early to surrender. What crypto enthusiasts need is to change their tactics and reconsider the object of investment. But which course should they embark upon?
Discover the best cryptocurrency investment solutions in 2019.
Trading volume will grow further
According to Satis Group analysis, the volume of crypto trading will grow by 50% in 2019. Until 2028, the number of transactions will increase by 9% annually. That's why crypto investors still have a chance to get their riches: in 2017, their profit was $2.1 bln, while in 2019, it can exceed $3 bln.
Satis Groups expressed the following opinion:
Platforms and projects need to improve their infrastructure to relieve the pressure of regulations. Although the crypto market has become more or less stable, services don't comply with investors' demands totally.
Experts expect the volume of cryptocurrency trading to exceed the volume of corporate debt trading. Despite the long-term bearish tendency on the market, investments continue growing. As traders start understanding how the market works, the fiscal policy makes virtual assets even more attractive. Thus, crypto infrastructure has striking development potential.
Top-5 Cryptocurrency to invest in 2019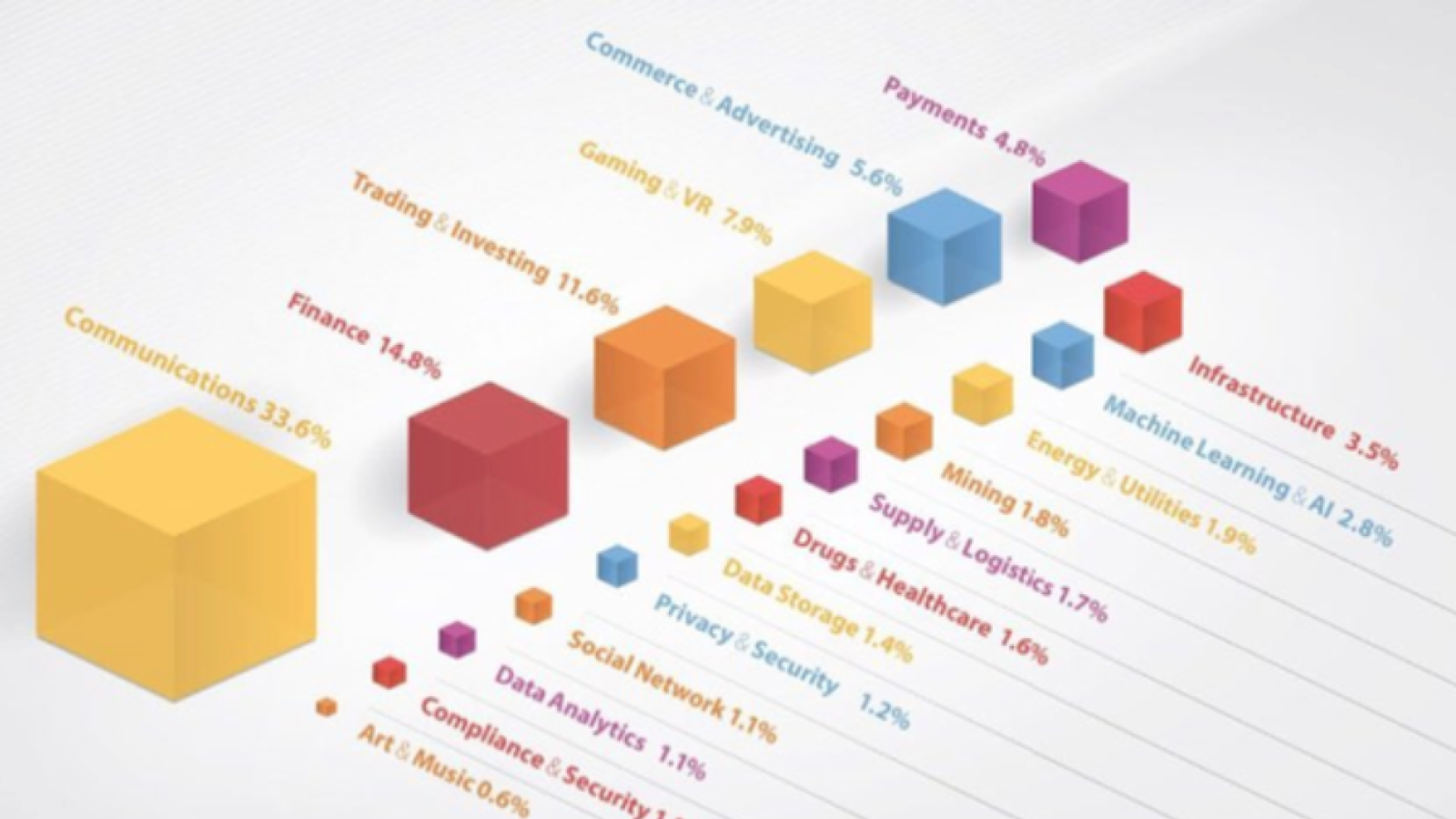 Judging by the picture, you might think that crypto projects in communications are the best solution for the new cryptocurrency to invest, but don't rush to make conclusions.
Practice shows that the vast majority of the most valued cryptocurrency projects are developer platforms, such as Ethereum. The application developer platform provides users with the largest gamut of opportunities and features. Here are the most promising cryptocurrencies for you to consider:
EOS: A Better alternative to Ethereum?
The most recommended cryptocurrency to invest in 2018 is EOS. The team behind it continues improving their project, and now the speed of transaction processing has risen from 20,000 TPS to 50,000 TPS. From a performance standpoint, EOS is superior to Ethereum, which is why a lot of crypto projects may switch from Ethereum to EOS once their main net is launched. If the EOS team manages to attract enough crypto investors, it will definitely rise in price and be the top choice for 2019.
Quick facts:
Had EOS achieved Ethereum's January 2018 valuation, investors getting in at the time of writing would enjoy 1,068% returns.

In June 2018, EOS' market cap was $12.5 bln.
NEO: Favorite Chinese blockchain
NEO is Ethereum's main rival in China. It can already boast a ready working product and applications being built on top of it. Although the number of apps on NEO foundation isn't large, they're mostly successful: Ontology alone has already reached $1 bln valuation. NEO's speed is 1,000 TPS — way higher than Ethereum's 15 TPS. Aside from performance, NEO has a few other advantages over Ethereum; for example, it supports common coding languages like Python and Java (while Ethereum works with Solidity only).
Another key benefit of NEO is the fact that its co-founders own the Onchain private company that provides blockchain solutions to the Chinese government and businesses. If the Chinese government decides to introduce a homegrown public blockchain in the future, it will most likely be NEO. That gives investors the opportunity to get rewarded greatly.
Let's not forget that NEO is a source of passive income: if you store NEO in a NEON wallet, you will be rewarded with NEO Gas, the fuel of the NEO network. Right now, the dividend percent is 3.36% per year.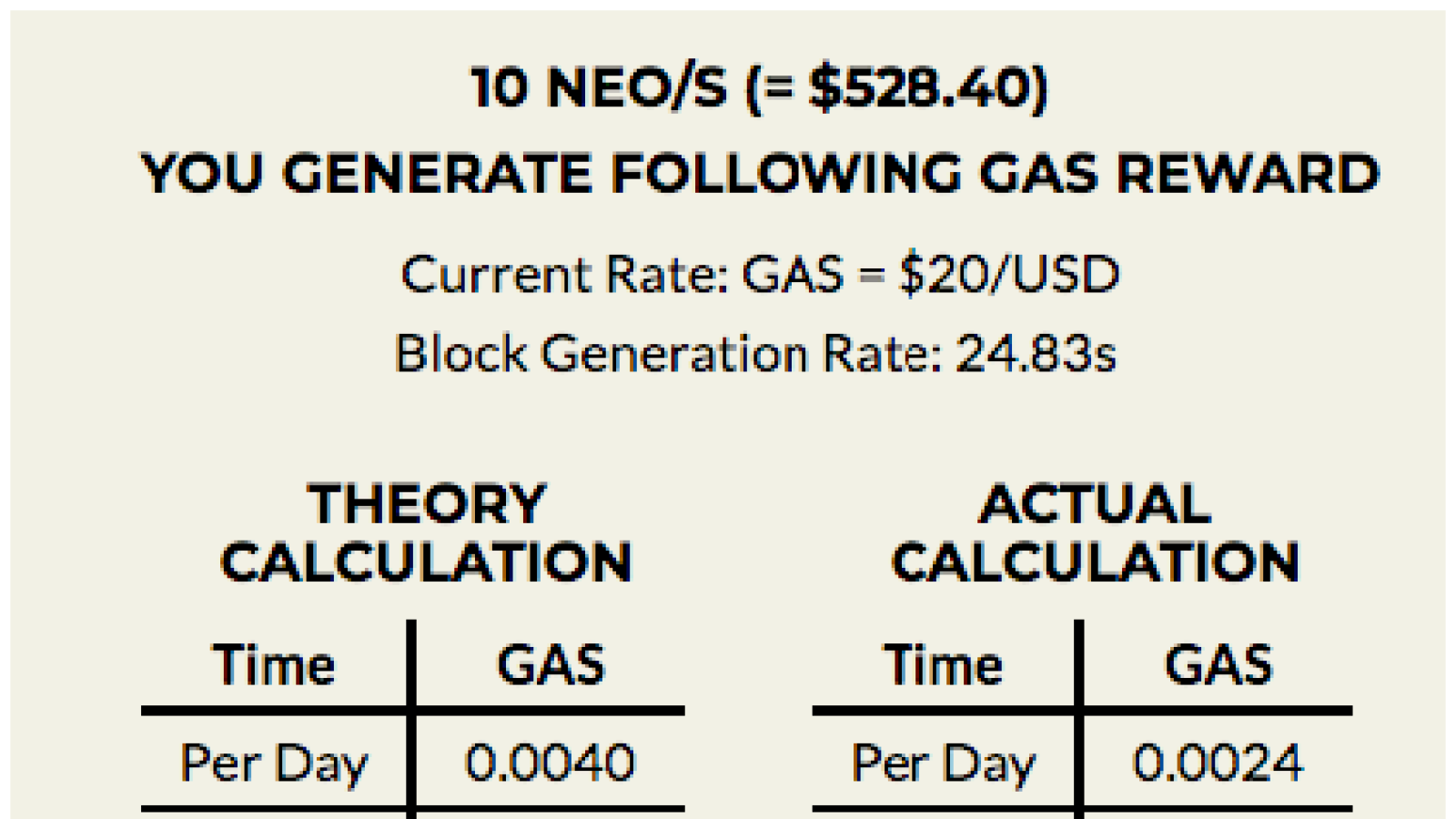 ICON: A cryptocurrency with benefits for ICOs
Introduced on the market a year ago, ICON blockchain helps industries operate their own blockchain. It acts as a bridge connecting industries and establishes communication between them in a flawless and fast way. In layman's terms, ICON automates the processes that were previously impossible to automate. ICON also leverages its own AI solution called DAVinCI. In addition, it introduces the so-called Blockchain ID for people to verify their identity.
The cryptocurrency is supported by the South Korean government even despite the local ICO ban (there's a bill for re-legalizing ICOs in South Korea, and it's likely to pass). Thus, it's a great investment option for those who want to launch their own ICO. ICON provides investors with a myriad of benefits, including:
An ecosystem with governmental support.

A solution that establishes communication between different blockchains.

AI support.

Digital identity.
Power Ledger: The best solution for an eco-friendly investor
This project is actively supported and funded by the Australian government. The main aim of Power Ledger is to create a global green energy trading platform. The Power Ledger team has partnered with a few organizations to bring green energy trading to Thailand:
Not For Profit Helpanswers – the supplier of clean energy trading to the US.

Liechtenstein Institute for Strategic Development – the partner that will ensure Power Ledger's presence in Europe.

Origin Energy – Australia's major energy provider that will add Power Ledger to its own infrastructure.
Extensive partnerships, government backing, and green mission of Power Ledger make it a top choice for savvy investors.
Ripple: The coin that continues conquering the market
While other cryptocurrencies are nosediving, Ripple is slowly making its way to the throne. So far, it's the second world cryptocurrency by market cap with $49,3 bln value. Ripple is created for large institutions and banks rather than individual users: it's a fast and reliable solution for cross-border payments. Ripple has already partnered up with a few large banks around the world, and more banks around are moving to adopt Ripple protocol. Thanks to institutional support and immunity to SEC regulations, XRP has all chances to survive in the current bearish market.
Bitcoin investment isn't an option anymore?
Considering how many cool altcoins and ICOs are around, Bitcoin doesn't seem to be so attractive anymore. What can save it is wide adoption in real life: a lot of companies introduce Bitcoin payments, and some exchanges provide their own plastic cards with automatic conversion. The scenarios of Bitcoin development are diverse, and relying on one certain prediction might be a huge mistake. So, maybe it's time to break your investment habits with a precedent?
Is ICO investing a chance to line your wallet?
Among thousands of useless ICOs, it's hard to find genuine diamonds. However, there are still a few upcoming ICOs worth consideration.
Project name

Main goals and advantages

ICO details

CitiCash

Simple and fast conversion of fiat into crypto and back.

Develops a network between their wallets and debit card technologies.

September-November 2018. CitiCash coin (CCH) costs $0.15, minimal investment – 10 CCH.

Humancoin

Charity platform for trustless donations and clear distribution of funds raised. The team develops convenient means of the transaction for philanthropic industries.

September-November 2018.

1 Humancoin token costs $0.01. Minimum purchase is 0.1 Eth.

Code of Talent

The project is made to revolutionize the education sphere. The Code of Talent team will launch a micro-learning engine, merit-based incentives for teachers and students, establish flawless interaction between teachers and students, and create an immutable record for future employers.

Starts on October 15, 2018.

CODE token costs $0.10 and can be purchased with ETH only.

Akropolis

The project is made to introduce a new system of pensions and make pension funds management more transparent thanks to smart contracts.

TBA
Pro Tips
In order to make a profit, crypto investors should keep tabs on the market trends and products around. Here's how you can adapt to ever-changing cryptocurrency world in 2019.
Bet on startups with real-world partnerships
Of course, most crypto investors opt for quick gains, but who said that crypto world is not the place for long-term investments? Virtual currency is very volatile, so it's recommended to select the cryptocurrencies that have sold partnership with authoritative industry players and are backed by governments — they are more likely to bring profits in 2-5 years.
Pay particular attention to IOTA, Ripple (XRP), GoByte (GBX), IOST, and Stellar Lumens (XLM).
Let robots analyze exchange
A bird in the hand is worth two in the bush. Instead of trying to get 50-100% gains, try something a bit less profitable but more real. Let robots do the hard work: some cryptocurrencies fluctuate by1-2% a day, and crypto bots can track the fluctuations and do the trading for you 24/7.
At the moment, Gekko, Zenbot, and Crypto Trader are the most popular; you can also try a few new products: Cryptohopper, Gunbot, and Haasbot.
Master nodes: A way to get coins at the price of electricity
Instead of dedicating all efforts to trading, you can also consider operating a node. This is another way of earning passive income from the coins that may grow in price. However, you will need to invest in the node and cover electricity costs that might be huge.
Most operators compensate contributors with 5-20% of block reward which is supposed to compensate operators for providing computing power. Today, GoByte (GBX) is one of the most affordable tokens to earn by running a master node.
Bottom Line
2019 renders a lot of investment opportunities for both beginners and professionals. You just need to sort out worthy cryptocurrencies and arm yourself with patience. The next years will bring profits to those who can wait.