The number of cryptocurrency ATMs has been increasing since its inception in 2013 from only one machine to some 3,324 terminals in the US today.
While that might seem like a lot of crypto ATMs, to put things in perspective, there are currently some 425,000 normal cash-dispensing ATMs in use in the US and more than 3.5 mln throughout the world according to ATMIA.
The idea of cryptocurrency ATMs is novel. For many people when one thinks of an ATM, they imagine only withdrawing or depositing one kind of currency or maybe two or three depending on where in the world they are located.
However, with crypto ATMs, there is usually more than one currency and some are one-way (deposit only) machines.
In other cases, it can act as a bank account. Many individuals are sending remittances or just do not want to sign up for an online exchange because they find them too complicated to buy Bitcoin.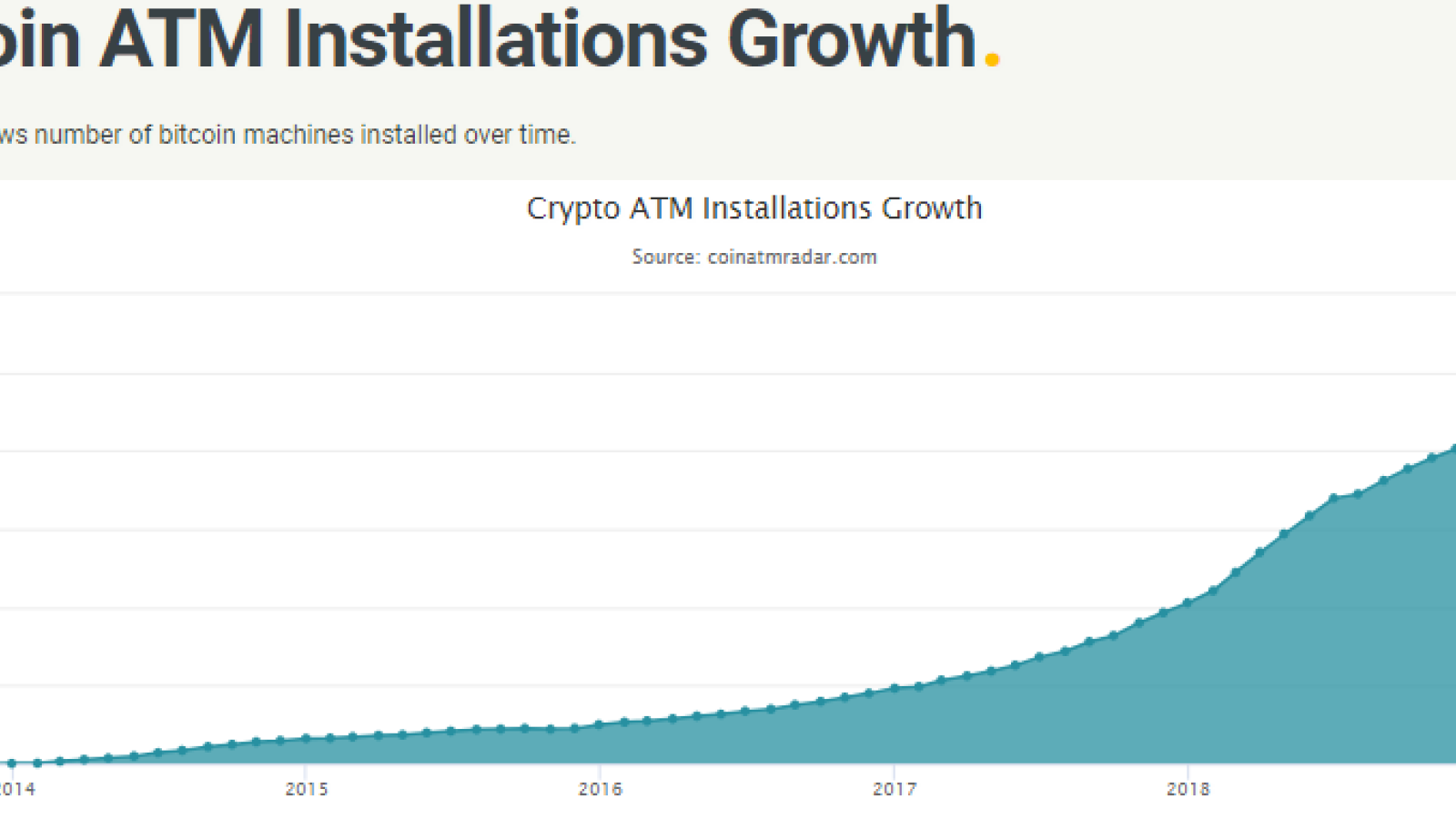 Major differences
A major difference between cash and crypto ATMs is that it comes down to producers and operators.
When you want to take money out of your bank account, you generally try to find an ATM that is operated by your bank to avoid fees.
However, when looking to use a crypto ATM, you will pay fees no matter who the operator or producer is- that is just how the market it right now.
Buying fees average around 8.81 percent and selling fees average 7.07 percent with the average fee being 8.31 percent, according to CoinATMRadar.
This is why it is important to know which company is operating the terminals because some have varying rates and associated fees with using their machines.
Prominent Producers
The ATM producers are which have a large market share are Genesis Coin and General Bytes with 32 percent and 30 percent respectively.
Genesis Coin has two types of ATMs, a standard bank-grade full-service ATM and a slim deposit only machine.
Genesis ATMs have Bitcoin, Litecoin and Dogecoin for buying and selling.
General Bytes is a Czech company specializing in Android and Bitcoin as they mention on the site. Two Bitcoin machines are provided by this company at the moment: BATMTwo and BATMThree.
The majority of the crypto ATMs on the market are shared between these two companies.
First-time user? General guidance
If you have not bought crypto before, setting up an online account may seem intimidating to a new user. Using a crypto ATM is similar to using a regular one but there are a few extra steps you will need to follow to transact.
Below is some general guidance for using a crypto ATM, do note that not all ATMs are the same or follow the guidelines as below.
This is just for general educational purposes you may need to register with the operator on transactions over $600 in the US.
Ten easy steps to use a crypto ATM
Choose language and initiate the process (press "Start" or similar).

Select the currency you want to buy: Bitcoin, Litecoin, Ethereum, etc.

Choose the amount you want to buy.

Enter a mobile number to receive an SMS code and then enter it.

Scan ID

Choose wallet to send to or create a new wallet.

Scan QR code—this may have been sent to your phone.

Insert cash bills

Click "Send" or similar to finalize a transaction.

Get a receipt or provide your email to receive a successful transaction notification.