1st BLOCKCHAIN EXPO TOKYO
Event details
Location:

Dates:

Wed, 10/28/2020 - Fri, 10/30/2020

Website

https://www.bc-expo-at.jp/en-gb.html

Price: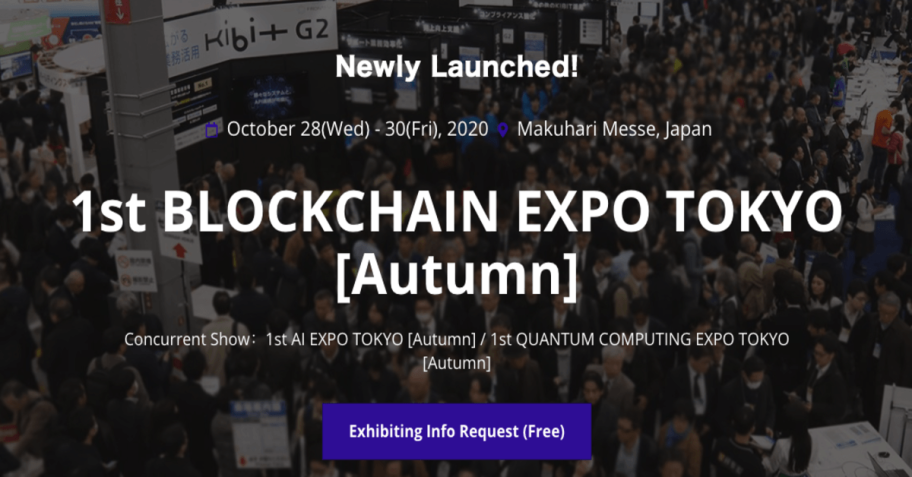 Cover image via U.Today
BLOCKCHAIN EXPO TOKYO [Autumn] is a newly launched trade show for all kinds of blockchain technologies. As one of the new technologies, blockchain is getting more attention from various industries such as logistics, pharmaceutical, energy, manufacturing, and finance. At BLOCKCHAIN EXPO TOKYO [Autumn], you will have a great opportunity to introduce your technologies to the Japanese market.
Advertisement
Top
Crypto
News
in
Your
Mailbox
Top
Crypto
News
in
Your
Mailbox