The number of Ethereum (ETH) addresses in profit has grown by a mile, according to recent on-chain data published by crypto analytics firm Glassnode. Per the data, the percentage of addresses in profit on the Ethereum blockchain based on a seven-day Moving Average (MA) just reached a one-month high of 51.865%.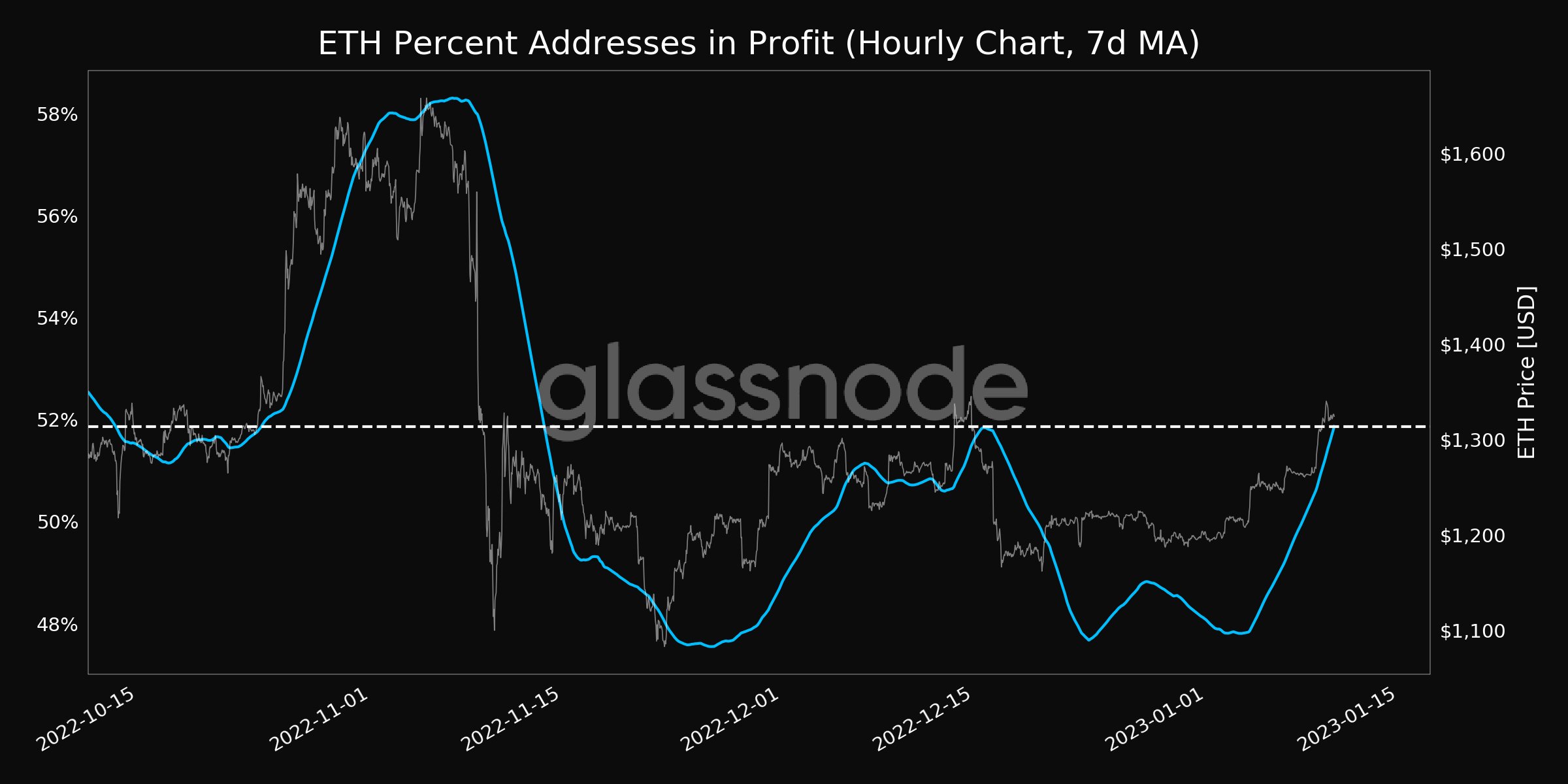 There are many metrics that show how healthy any blockchain protocol is at any point in time. However, only a few highlight how well investors are positioned when the broader market is still judged to be undergoing one of the longest crypto winters in history.
Trading at a price of $1,332.07, Ethereum has inked 2.3% growth over the past 24 hours at the time of writing. The growth recorded notably triggered the move of the Ethereum addresses into profitability, seeing as the second largest coin by market capitalization has maintained a dominant growth of 9.42% over the past seven days.
There has been a lot of buzz around Ethereum of late as conversations as to whether or not it has fully decoupled from Bitcoin (BTC) abound. While this is obviously unlikely, an analyst mentioned recently that retracing previous supports is possible for Ethereum in the near term.
The Merge advantage
Much of the momentum Ethereum is recording at this time can be traced to its transition from the proof-of-work (PoW) system to the proof-of-stake (PoS) through The Merge. As it stands, Ethereum is notably more energy efficient, and the rekindling of activities on the protocol has stirred speculation as to whether the protocol can outpace Layer 2 protocols in the near future.
With the Shanghai upgrade on the horizon, Ethereum has a number of unique fundamentals that are capable of helping to power its growth across the board. The network and its token may be on a mission to suppress its supposed "killers" with its scheduled upgrades.