Buyers are not giving up so easily, according to the CoinMarketCap ranking.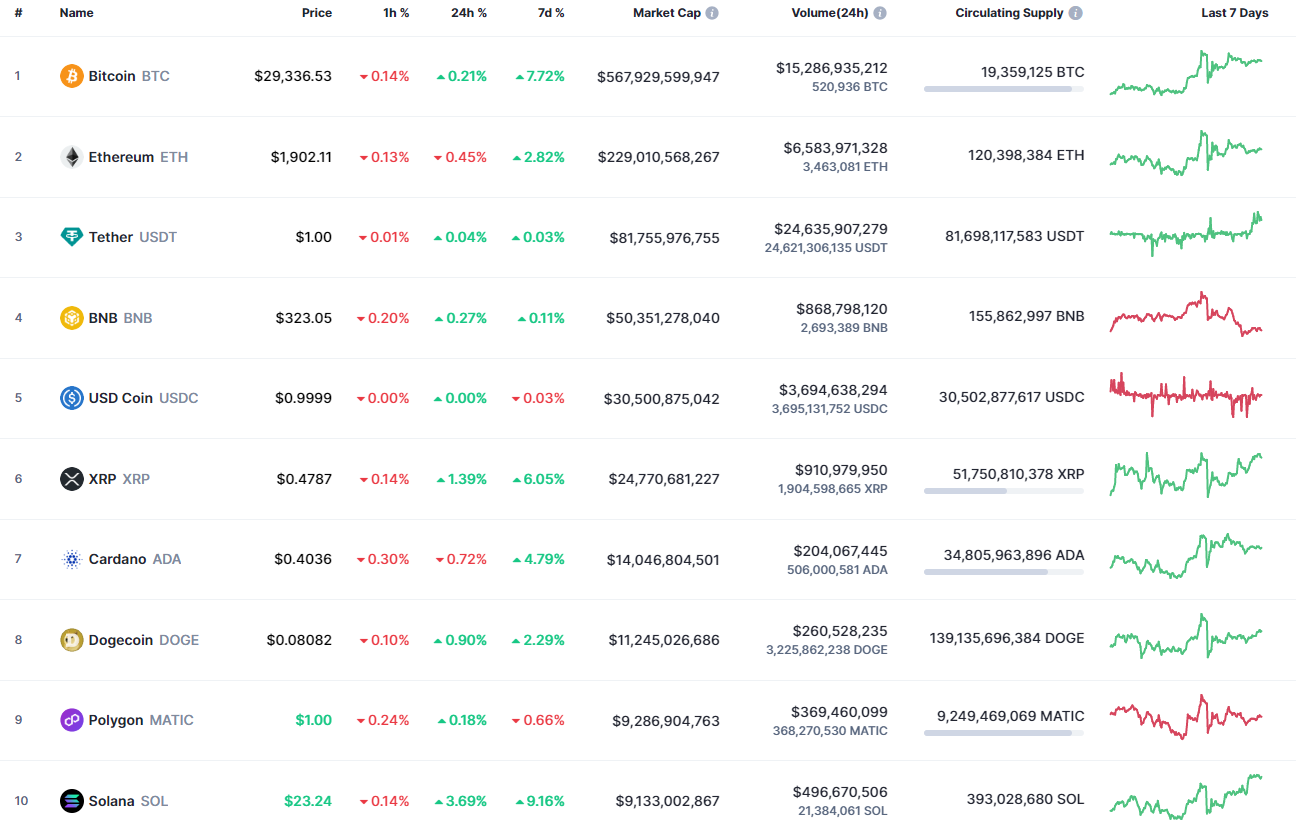 Top coins by CoinMarketCap
DOGE/USD
The rate of DOGE has increased by almost 1% over the last 24 hours.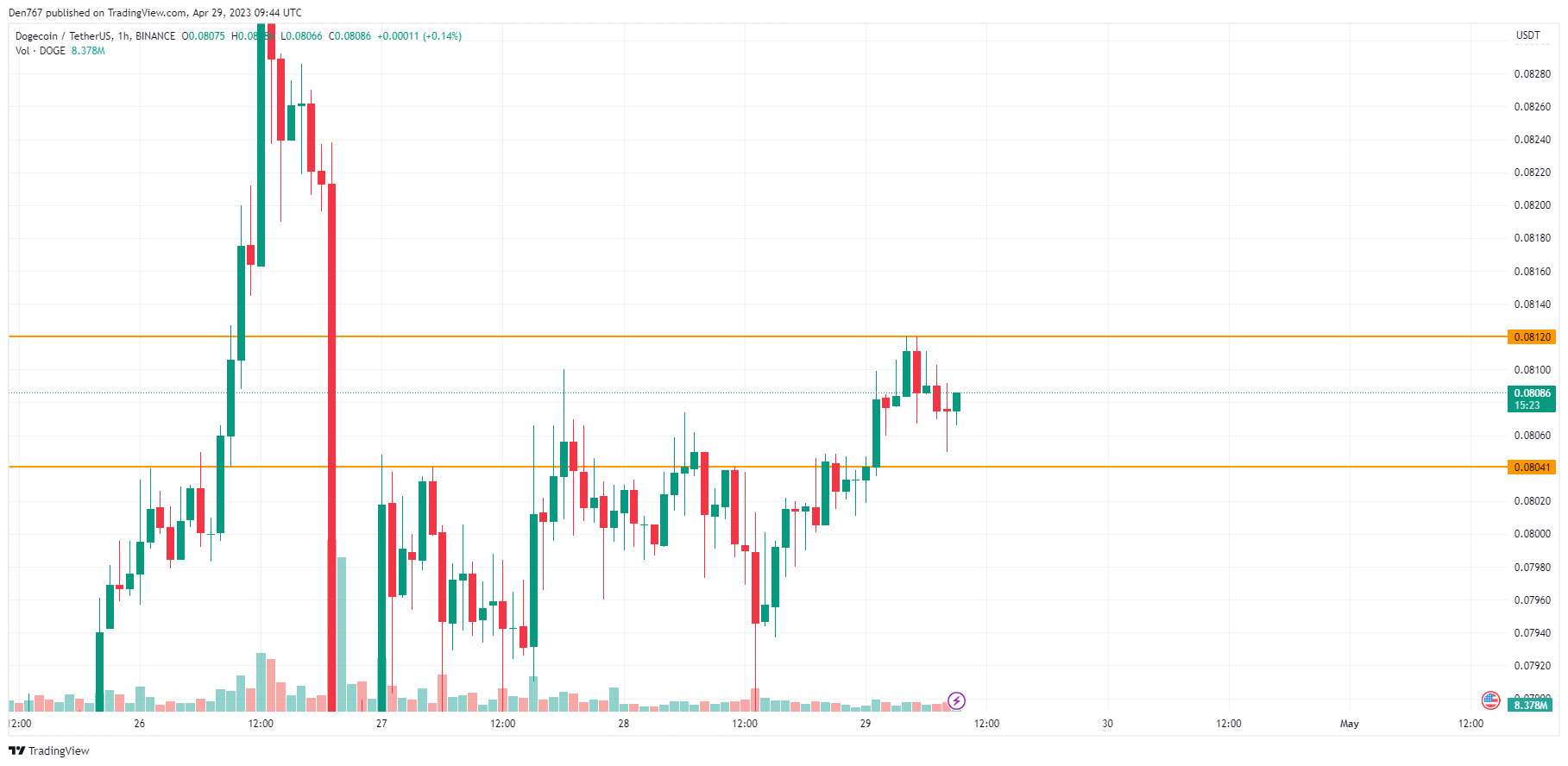 Image by TradingView
DOGE is trading sideways on the local time frame as neither bulls nor bears have seized the initiative. However, if the daily bar closes near the $0.081 mark or above, there is a chance to see a breakout of the resistance and further upward move.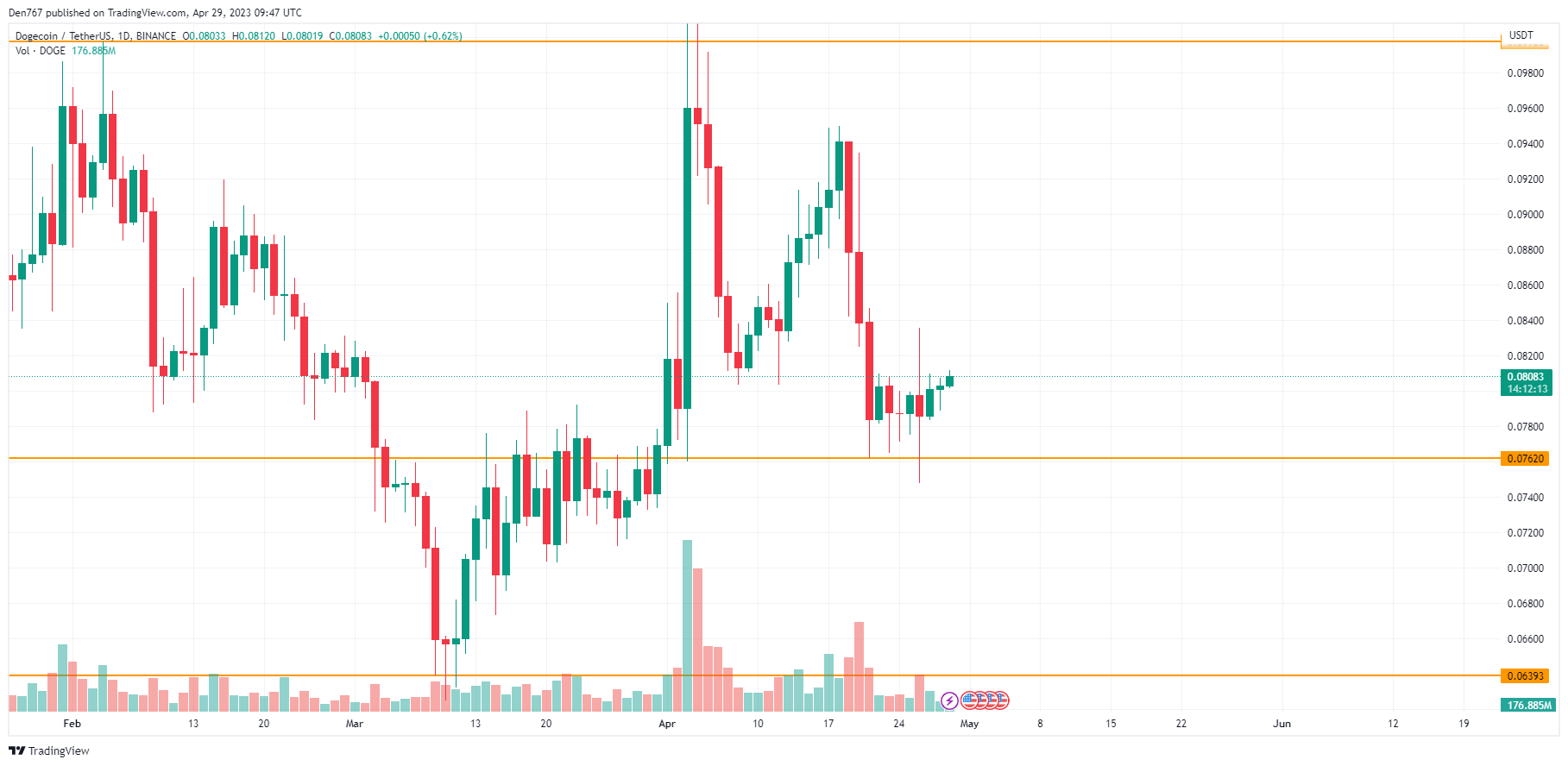 Image by TradingView
On the bigger chart, the rate of DOGE is not yet ready for a sharp move, which is confirmed by low volume. At the moment, traders should pay attention to the level at $0.082.
Only if the price reaches it and fixes above it can the rise continue to the $0.084-$0.086 zone.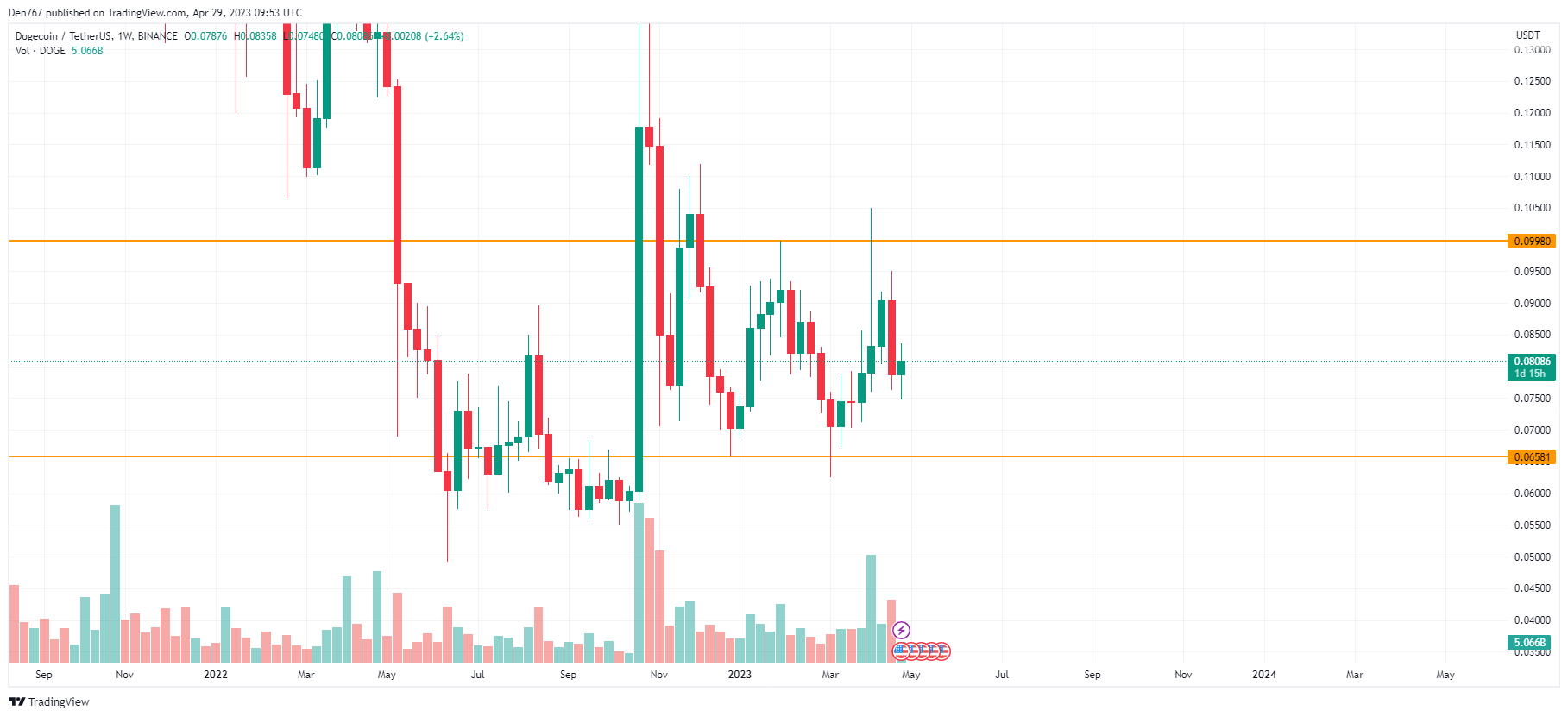 Image by TradingView
From the midterm point of view, DOGE is likely to keep trading sideways until mid-May as the meme coin needs to accumulate more energy for a sharp move. In this regard, one can expect ongoing consolidation in the range of $0.075-$0.09 for the next few weeks.
DOGE is trading at $0.08086 at press time.