For the second consecutive day, Curve DAO (CRV) is on a bullish rampage in what appears as a push from the growing positive sentiment that its biggest woes might soon be over. The CRV token is changing hands at a price of $0.6275, up by 10.2% over the past 24 hours. Because of its current price action, Curve DAO has pared off the very steep losses it has accrued over the past week.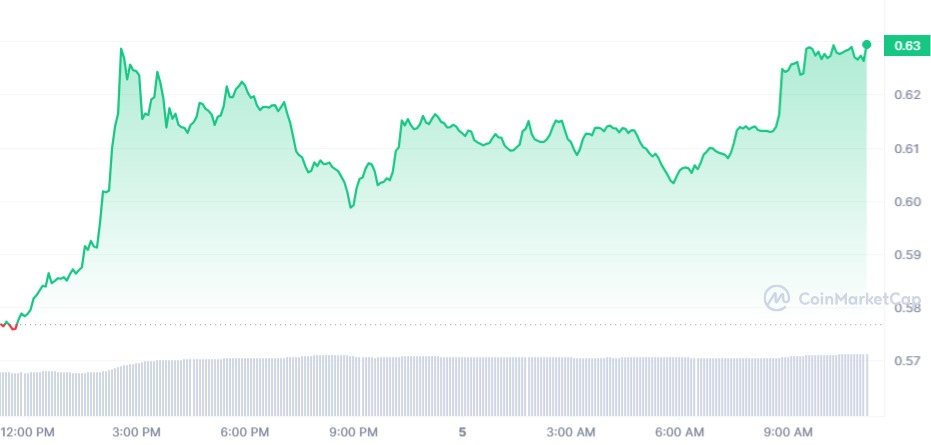 Key triggers for CRV
One of the most important factors fueling the CRV growth is the hope that the hack and the remediation attempts from founder Michael Egorov will no longer pose a significant bottleneck in terms of defining the future potential of the protocol.
Egorov has now paid off his steep loans, a feat many believe would have been quite hard to pull off. Besides this loan repayment, the Curve Finance exploiter has started returning some of the stolen funds back to the protocol, per on-chain data and encrypted messages confirming the good gesture.
In all, the Curve DAO recovery has generally benefited from the support from the broader Web3.0 community. While institutions have played a key role in helping to recover the stolen funds, retail buyers are not losing faith in CRV with the overall trading volume soaring by 40.70% overnight to $171,956,542.
Curve DAO, which recorded its year-to-date (YTD) low of $0.6487 in the wake of this recent onslaught, is now one of the top gainers in the market today.
Are dark days over for Curve?
The ongoing recovery in the price of CRV is a positive sign that the worst might be over for the token. While there is still a long way to go before CRV hits a full recovery, the community appears pacified that with the refunds of the stolen funds, Curve Finance might print a recovery just like Poly Network.