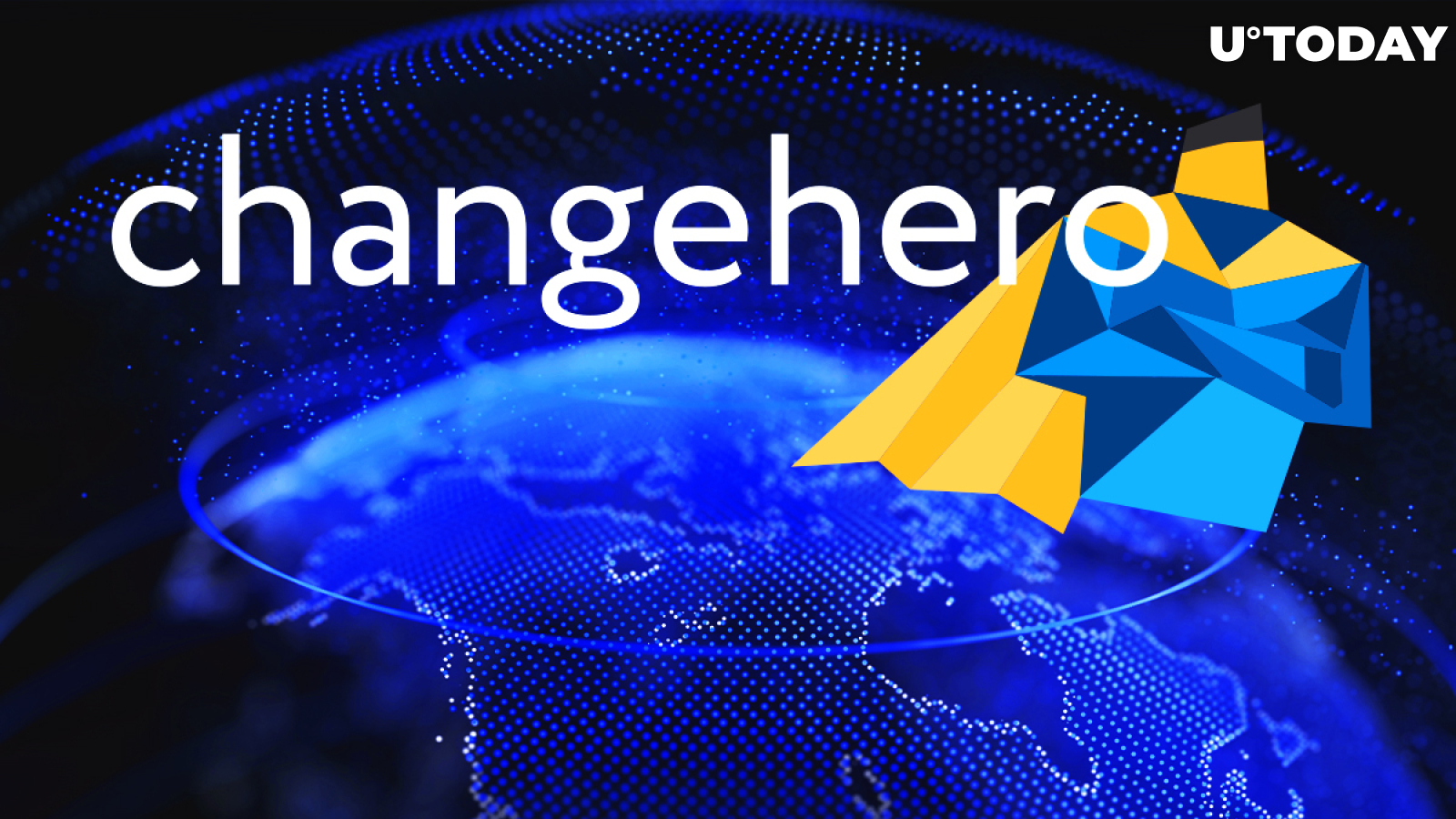 Sponsored
Cover image via stock.adobe.com
Typically, both experienced traders and newbies to crypto are looking for high-speed, low-cost exchanges with the maximum range of available assets and an intuitive registration process. Also, proven reliability and recognition by the global crypto community are highly valued in this segment.
That's why ChangeHero is a textbook example of a cutting-edge crypto exchange ecosystem designed in a "one-size-fits-all" manner. After the first two years of operation, it gathered brilliant feedback from industry leaders (including Tron's Justin Sun), top-tier companies (Satoshi Labs, Exodus Wallet) and ordinary customers (4.8/5 on TrustPilot, 0/106 negative/positive reviews on BestChange, etc.)
What is ChangeHero?
ChangeHero is a multi-asset crypto exchange ecosystem. It was founded in uber-bearish 2018 in Hong Kong and is operated by a distributed team from all over the globe. It supports operations with Bitcoin (BTC) and 40 tokens. In terms of token services, ChangeHero works in three modes:
"Exchange, buy and sell": BTC, ETH, USDT, BCH, TRX, ALGO, BAT, OKB.
"Buy and exchange": BSV, XLM, DASH, NANO, QTUM, USDC.
"Exchange only": XRP, BNB, LINK, LTC, XMR, TRX, XTZ, ZEC, BUSD, ETC, OMG, TUSD, DOGE, DGB, ZRX, PAX, LSK, ARDR, BRD, COMP, DAI, MKR, PPT, REP, SNT, UNI, XEM, XVG, NIM.
In summary, ChangeHero users can perform all three operations with crypto behemoths, buy and exchange blockchain veterans and exchange privacy coins, DeFi assets and popular utility tokens. Trusted stablecoins are available in every section.
The list of assets supported is constantly expanding to assure the best trading experience for all sorts of crypto enthusiasts.
How can I exchange my crypto on ChangeHero?
ChangeHero is KYC-agnostic when it comes to simply converting one crypto to another. For buying/selling crypto with a credit card, the user needs to pass a one-time mandatory KYC procedure.
When exchanging crypto, every ChangeHero user has two options. Choosing "Best Rate," the customer may see the result of his/her transaction changed due to a spike in price volatility. However, the initial rate is really the "best" across all available orders.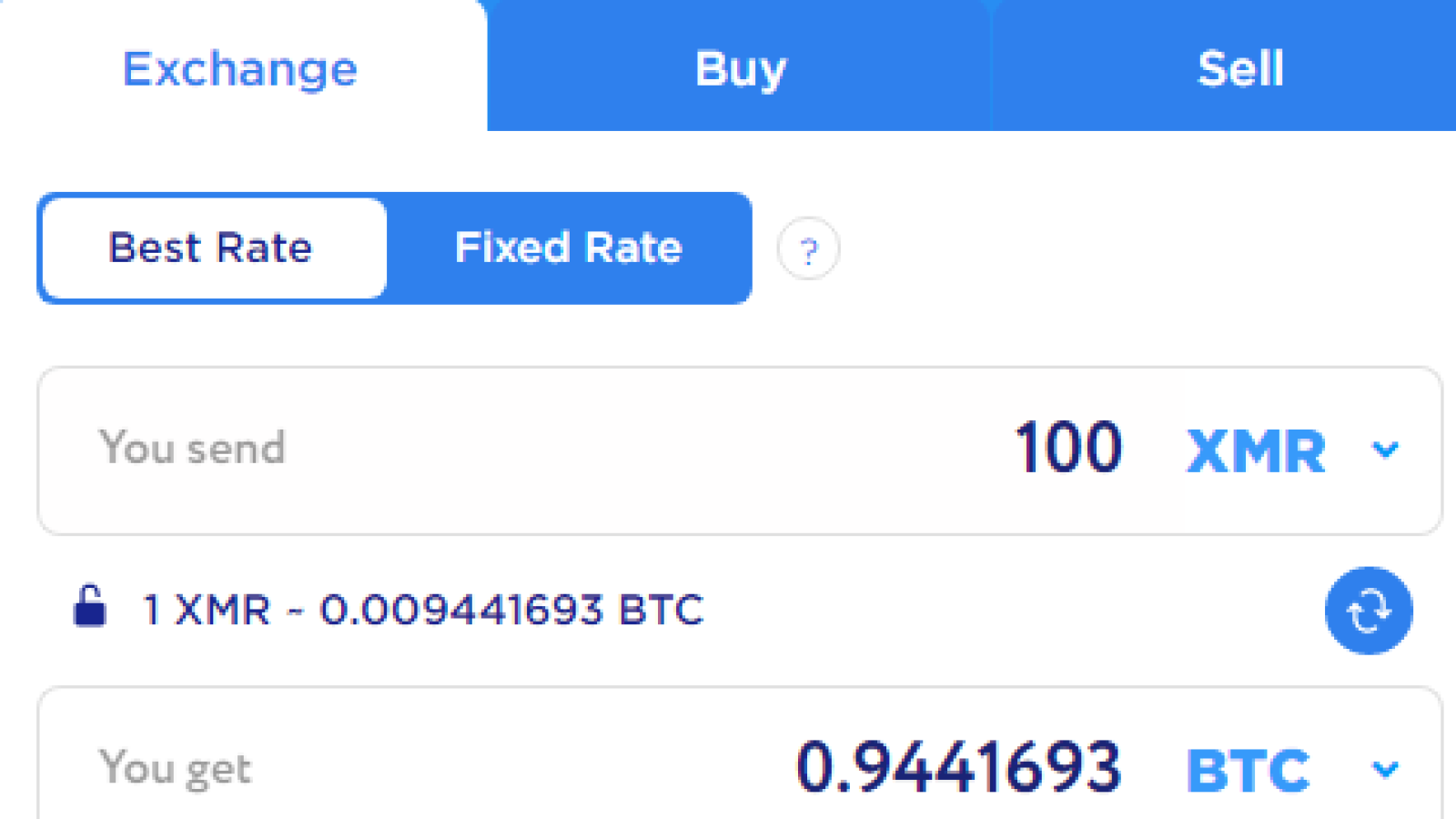 With 'Fixed Rate' mode, the exchange ratio is slightly less comfortable and trading fees are higher. But the user gets exactly what is written in 'You Get' window.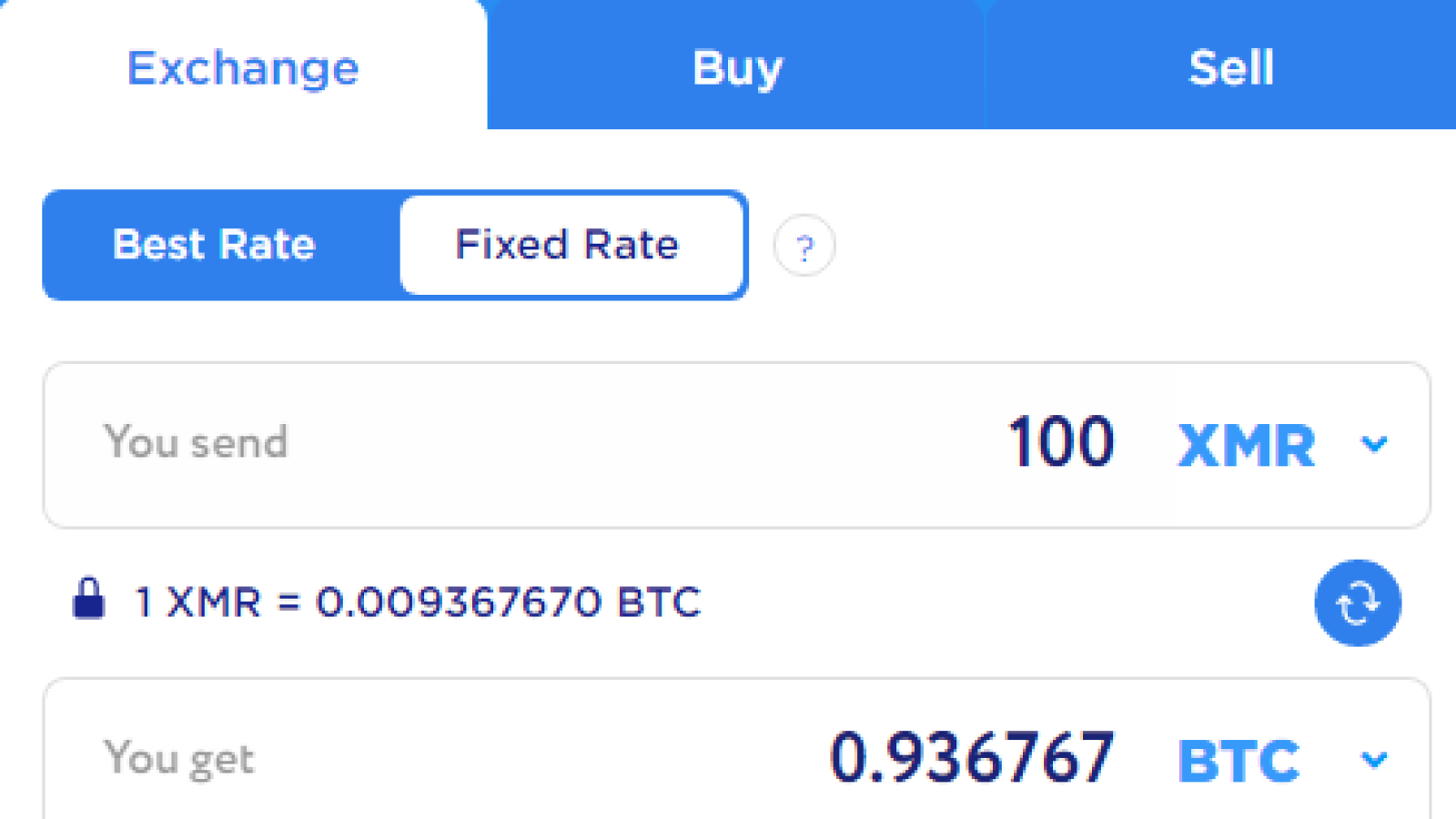 As displayed in the images above, the spread between the "Best" and "Fixed" rate is less than 0.9%, thus, whatever mode the user chooses, he/she will not lose much.
Neither "Best Rate" nor "'Fixed Rate" trade modes require registration, authorization, downloads/installations and so on. Users just need to deposit their funds and check the rates prior to initiating the trade.
When buying/selling crypto, the client is required to customize his/her country of residence, as ChangeHero strictly meets all regional restrictions related to crypto regulations. In this case, the only applied rate is "Fixed," so the user can be sure of the result of his/her transaction.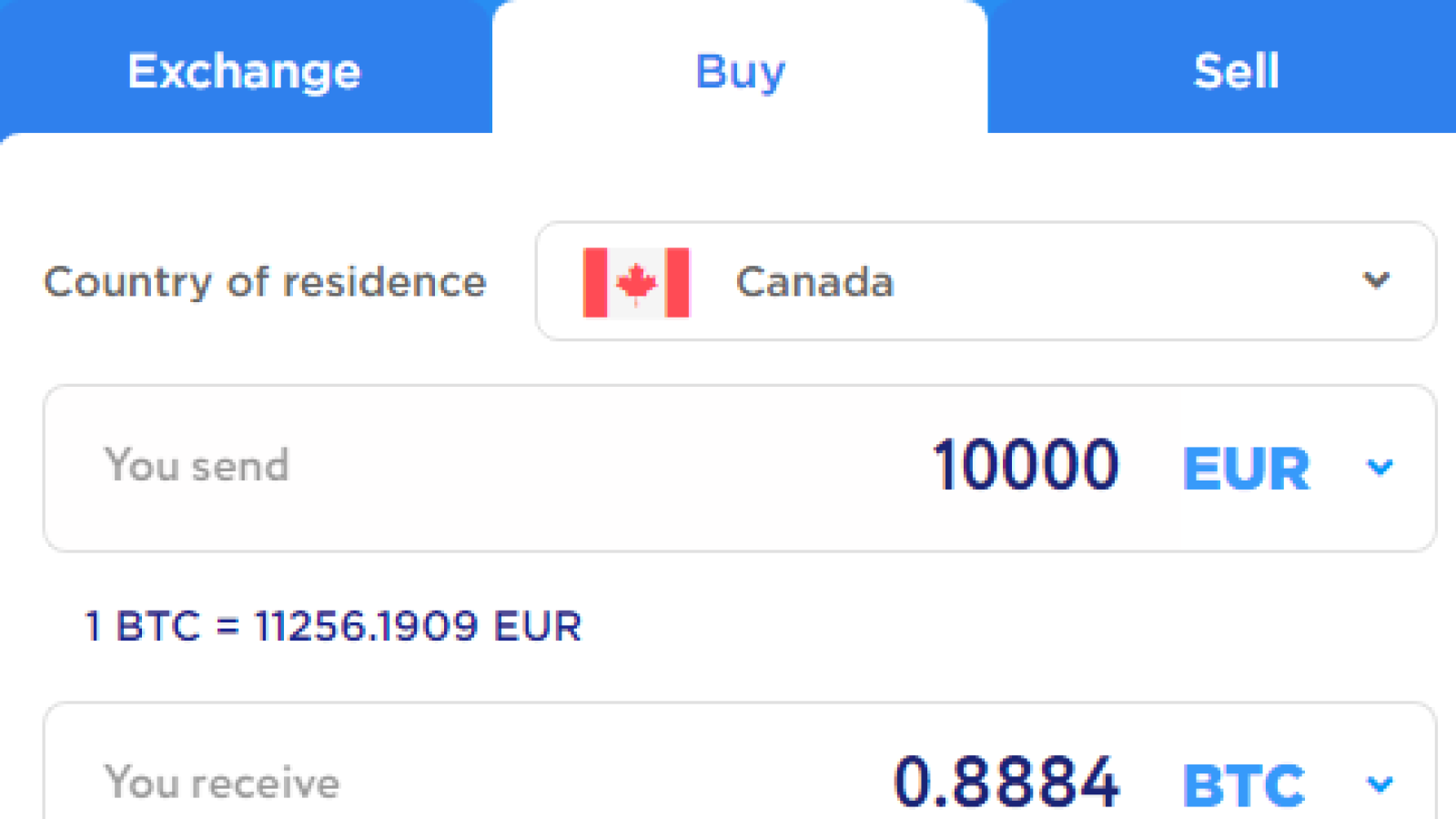 'Best rate' trades are subject to reasonable 0.5% fees while additional 0.2%-0.5% fees may be charged in 'Fixed Rate' mode in times of high volatility to cover extra risks. Typically, trades on ChangeHero take less than 15 minutes.
ChangeHero reserves the right to initiate additional KYC/AML checks if its diligence system detects suspicious trading activity. The participants of the trades in question can either pass additional checks or refund their assets.
How can I earn with ChangeHero?
Seasoned crypto enthusiasts and local influencers can leverage their social exposure by participation in partner activities. Partners can install exchange widgets on every merchant's website to assist him/her in accepting crypto. A share of the fees generated will be sent as a reward to the partner "responsible" for the widget.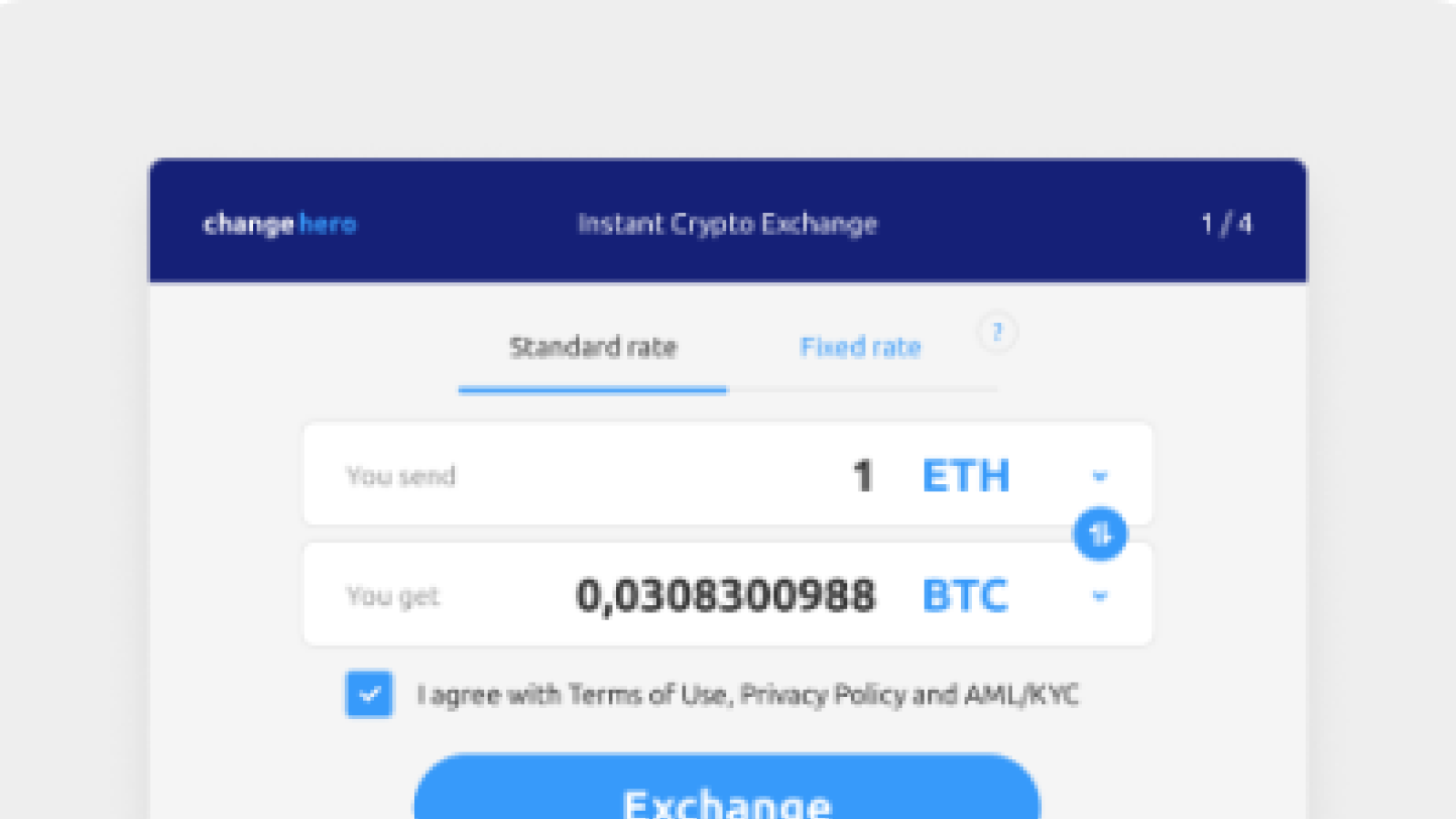 Also, partners can get unique referral links to share. Just as in the previous case, the partner earns from the operations of his/her referrals.
Finally, anyone can easily launch his/her own exchange via API instruments by ChangeHero within the framework of the "white label" program. In order to connect wallets/services to ChangeHero API, the user needs to check the "Affiliate" section of the project's website.
Bottom line
To sum up, ChangeHero managed to build an intuitive, reliable and powerful service with no KYC and registration for ordinary traders. Fiat gateways offer the option of buying/selling crypto in a one-click manner.
The partner program of ChangeHero goes far beyond ordinary "affiliate links" and offers white label functions and ready-made widgets for its active partners.