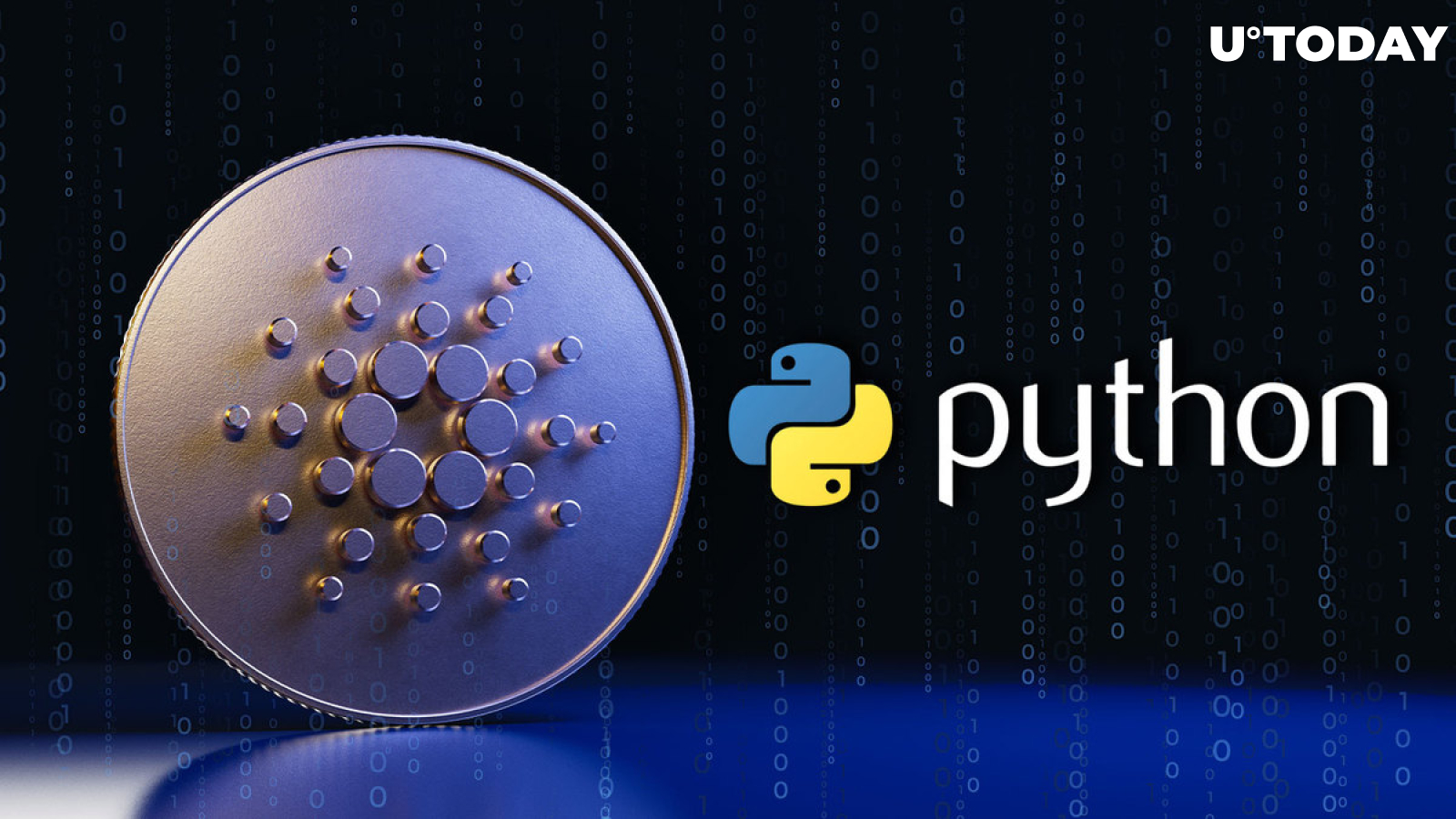 Cover image via stock.adobe.com
A group of Cardano (ADA) developers demonstrated the smart contracts for this network that are written in a "simple pythonic programming language."
New type of smart contracts introduced to Cardano (ADA): Python usage in Web3 accelerates
The team of Cardano (ADA) developers that goes by @ImperatorLang on Twitter shared a sample smart contract for Cardano written in Eopsin, a novel Pythonic programming language.
The first Cardano Smart contract written in eopsin/Python
✅ compiled
✅ deployed
on preprod testnet.https://t.co/bV8nv63q6F pic.twitter.com/YD18g6yw11

— ImperatorLang (@ImperatorLang) January 10, 2023
Per their statement, the first smart contracts of this type have already been compiled and deployed in the pre-production testnet of Cardano (ADA). The mentioned transaction took place yesterday, on Jan. 10, 2023.
Developers added that integration with Pycardano, a lightweight Cardano library written in Python, is going to be the next step in their roadmap. Per their first estimations, the new instruments make Cardano (ADA) smart contracts more resource efficient:
The contracts I tested are cheaper/faster than pure Plutus code (about factor 10). But the sample code is really tiny and does not tell much about the power of the compiler.
Meanwhile, the project is still in its infancy, and many more tests are yet to be organized in order to evaluate their effectiveness and developer friendliness.
Why is this crucial for Cardano (ADA) development?
As explained by the creators of this novelty, Eopsin allows developers to compile a 100% valid Python 3 code into Cardano's (ADA) smart contracts assembly. This significantly lowers the barriers to entry for a new generation of developers in the Cardano (ADA) ecosystem.
Many newbie developers choose Python as their first programming language as it is intuitive and easy to learn. As such, all of them can join the segment of Cardano-based dApps without any extra skills.
As covered by U.Today previously, newbie-friendliness is among the key focuses of blockchain development. On Jan. 9, 2023, Astar Network released its cross-chain virtual machine XVM to allow Rust, C/C++, Go and TypeScript developers to experiment with EVM/WASM compatibility.