Cardano's native blockchain token, ADA, has overtaken Dogecoin (DOGE) in the CoinMarketCap ranking of major cryptocurrencies. With ADA up more than 15% over the past week, the Cardano token has gained $2 billion in capitalization.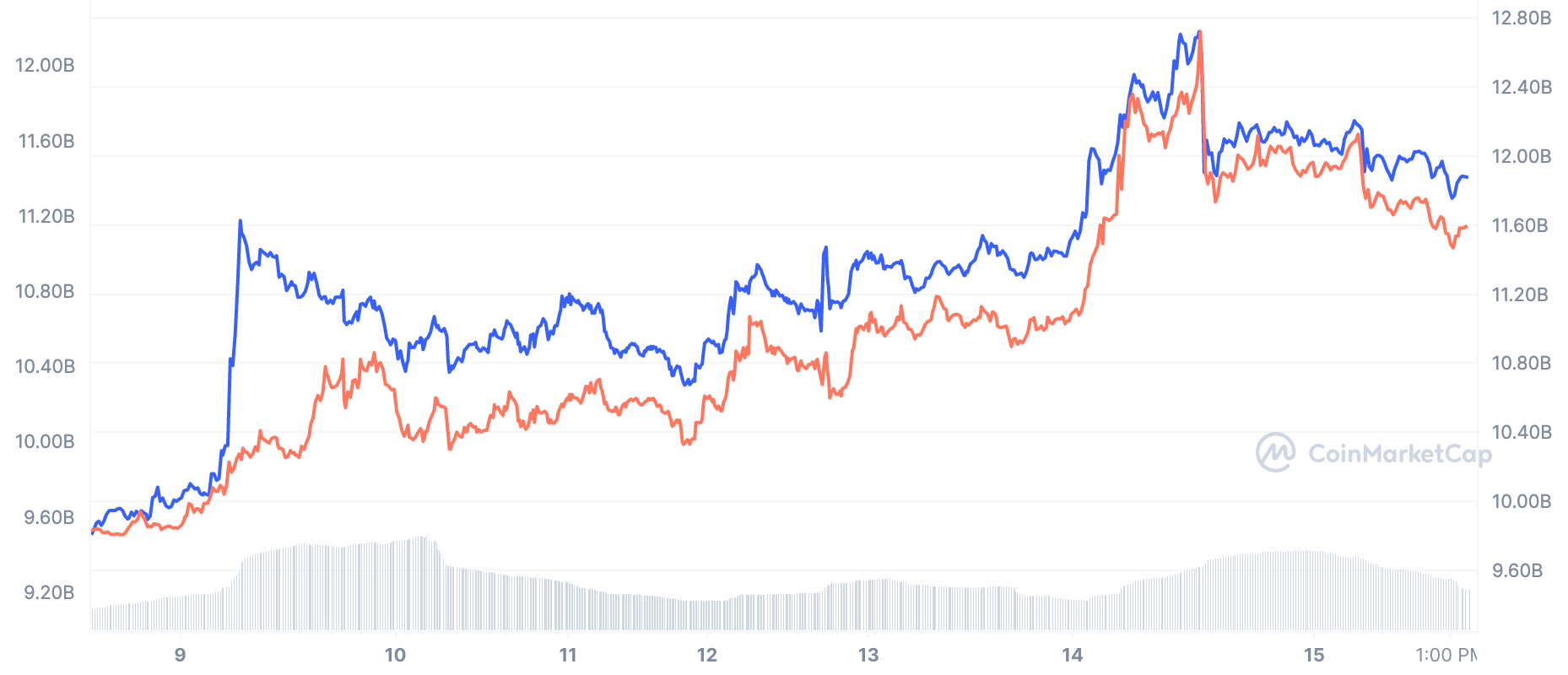 At the same time, the price of DOGE, following growth across the entire crypto market spectrum, climbed less than 14% and as a result added only $1.3 billion to the market valuation of the entire Dogecoin offering.
As of today, the Cardano token is the eighth largest crypto asset by capitalization, while Dogecoin is the ninth. Both tokens are relatively far from their closest neighbors, with the Polygon blockchain token (MATIC) rounding out the top 10 of the ranking and the stablecoin from Binance, BUSD, sitting at the nearest top.
What is behind growth of Cardano token?
Globally, the rise in ADA's price has been influenced by the rise in the cryptocurrency market, which has happened fully in the last seven days. However, it is important to look behind the scenes at Cardano as a blockchain now, especially as after almost 30 days a fresh development report has been released.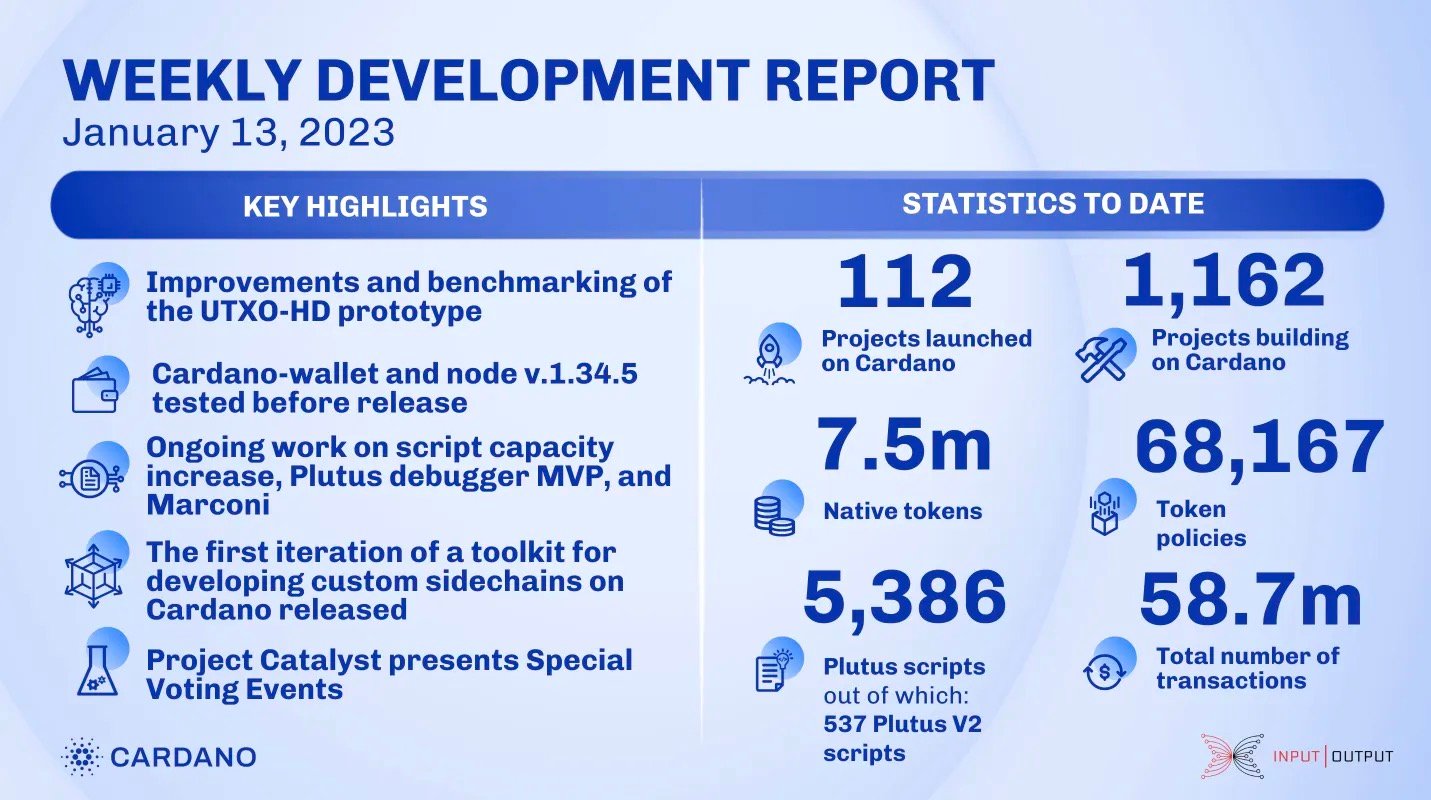 In that time, 2.1 million transactions have passed through the blockchain since mid-December, with the total now at 58.7 million. At the same time, 11 new projects have come to Cardano, with a total of 1,162, and one has been fully launched. Equally important is the news of the release of the first iteration of a toolkit for creating custom sidechains for Cardano.