Solana (SOL) has emerged as the best-performing coin of the year, showing remarkable resilience amid market volatility. The altcoin has outperformed several of its contemporaries, gaining an impressive 65% in value over the past few weeks, despite losing around 20% from its recent local peak.
The bullish forecast for Solana comes from a detailed comparison with Ethereum's early days. Analysts have noted striking similarities between Ethereum's initial trajectory and the current path of Solana, leading to predictions that Solana might follow a comparable growth pattern. The comparisons have led to the belief that, like Ethereum, Solana could become a prominent player in the blockchain ecosystem.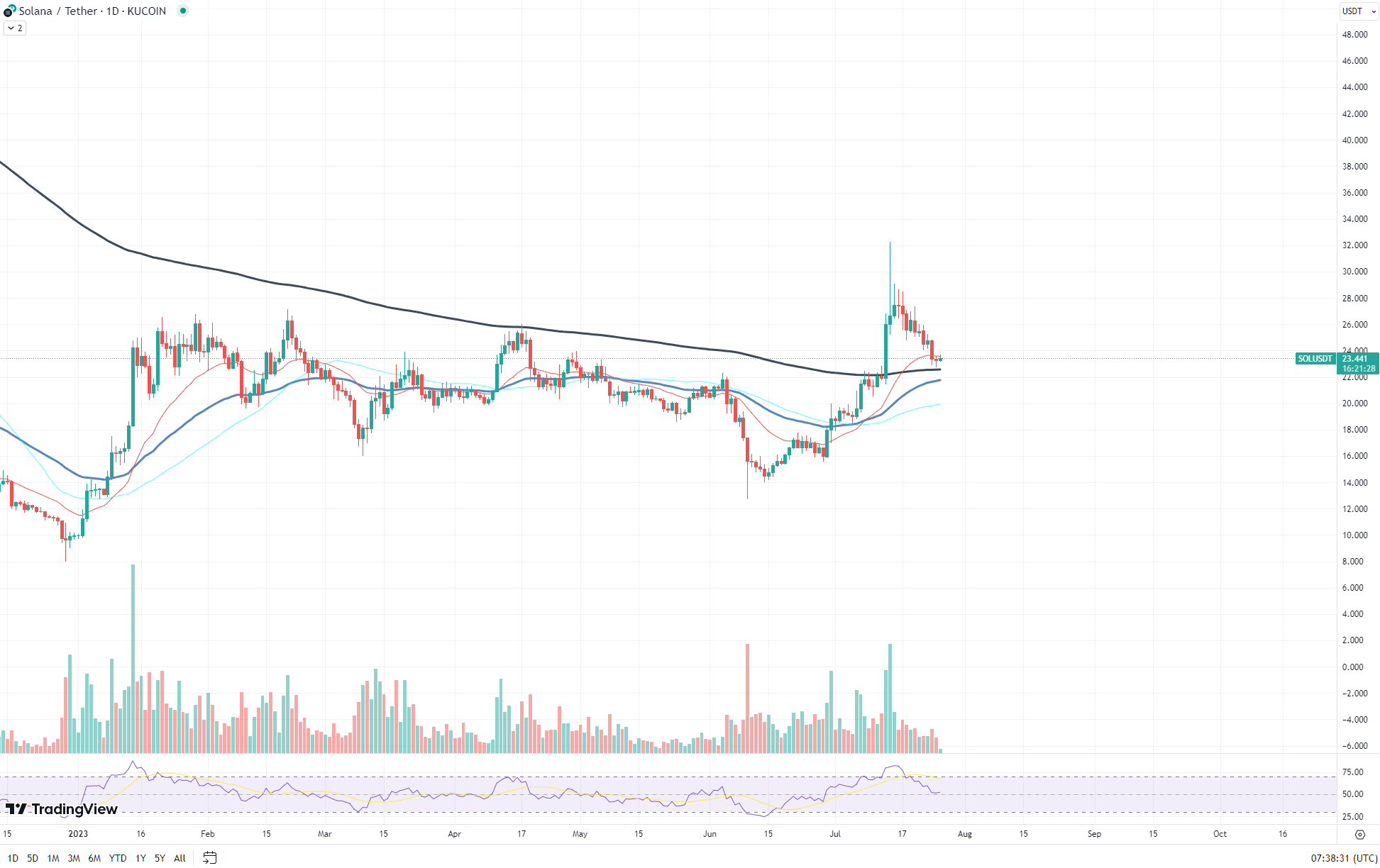 A statement from a renowned analyst read, "So long as you don't mid-curve it, you can see the inevitable from a few years away." The comment highlights the importance of analyzing long-term trends and not getting distracted by temporary fluctuations. Despite Solana's recent 20% drop, the overall momentum and growth narrative remain undeterred.
Solana's rise as the darling of this cycle can be attributed to its robust technological infrastructure and growing ecosystem. It is renowned for its high throughput and low transaction costs, making it a highly scalable blockchain platform for decentralized applications and crypto projects.
One significant trend observed during this rally is the substantial increase in cheers and support for Solana in the crypto community. As more investors turn their attention toward this rising star, the network effect could play a crucial role in sustaining Solana's growth.
However, as always with cryptocurrencies, investors are urged to approach them with caution. While historical patterns and technological advantages provide optimism, market dynamics and crypto volatility are factors that could affect future performance.