Amid a prolonged crypto winter, major cryptocurrency exchange Bybit registers an unmatched spike in derivatives trading volume. Also, it released a number of novel functionalities, launched a marketmaker support fund and released an educational bulletin, the Crypto Investor's Literacy Repor.
Bybit exchange increased futures trading volume fivefold, data says
According to the newest data harvested by leading blockchain tracking portal CoinGecko, in the last 12 months, the net daily trading volume of Bybit exchange across all trading pairs spiked from $2.8 billion to $13.8 billion. As such, the platform is now ranked third largest by open interest and fourth largest by trading volume among all futures trading platforms.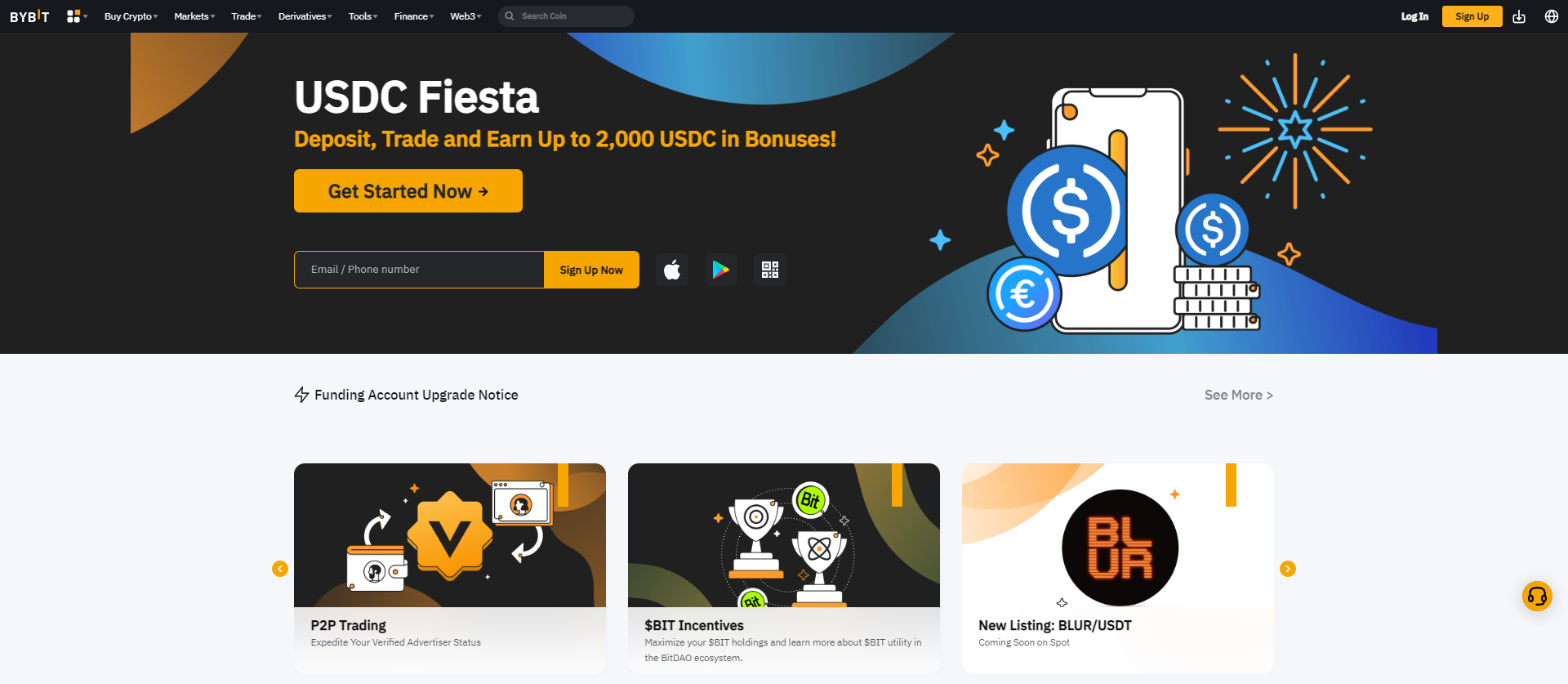 Largely, this upsurge should be attributed to the launch of several new end-user products. Last year, Bybit added trading bots integrations and enable a copy trading module: newbies can follow pro traders and mimic their strategies. As of February 2023, 30,000 traders are subscribed to 10,000 "masters."
In Q4, 2022, despite being affected by the overall market downturn, Bybit exchange managed to expand its dominance on the derivatives market: its share increased by 50% in just three months.
Also, Bybit's unprecedented programs designed to support traders hit by the recession kicked off. Bybit established a $140 million marketmaker support fund and industry-first 100% rebate program for brokers.
As covered by U.Today previously, Bybit unveiled a unified trading account to streamlines the trading experience for all of its clients and ease their risk management.
Bybit explores opportunities of bear market, CEO Ben Zhou says
Bybit CEO Ben Zhou is excited at how his team went through all of the learning experiences of a prolonged bear market in 2021-2022 and advanced the level of its services:
We're in an interesting phase of the market cycle where we are seeing a sense of calm among investors and builders. For Bybit, not only are we confident in our ability to weather future downturns, but we have also proven that we can use the opportunities offered in a bear market to come out even stronger. (...) Whatever the market and no matter the noise, we believe in quietly laying the foundation for growth by finessing our tech stack and mass adoption-ready infrastructure.We strive to be the gateway to Web3 and the bridge connecting retail investors to crypto opportunities.
In general, Ben Zhou still believes in the upcoming inflow of novel investors into crypto-related products in 2023. That is why all new products of Bybit are being developed with newbies in mind.
To help a new generaton of investors enhance their understanding of crypto markets, Bybit recently released the Crypto Investor's Literacy Report.
This report is an attempt to educate newcomers about the promises and challenges of the Web3 segment and the mainstream ways to benefit from its instruments.