Bulls are trying to restore the lost initiative. However, some coins keep trading in the red zone.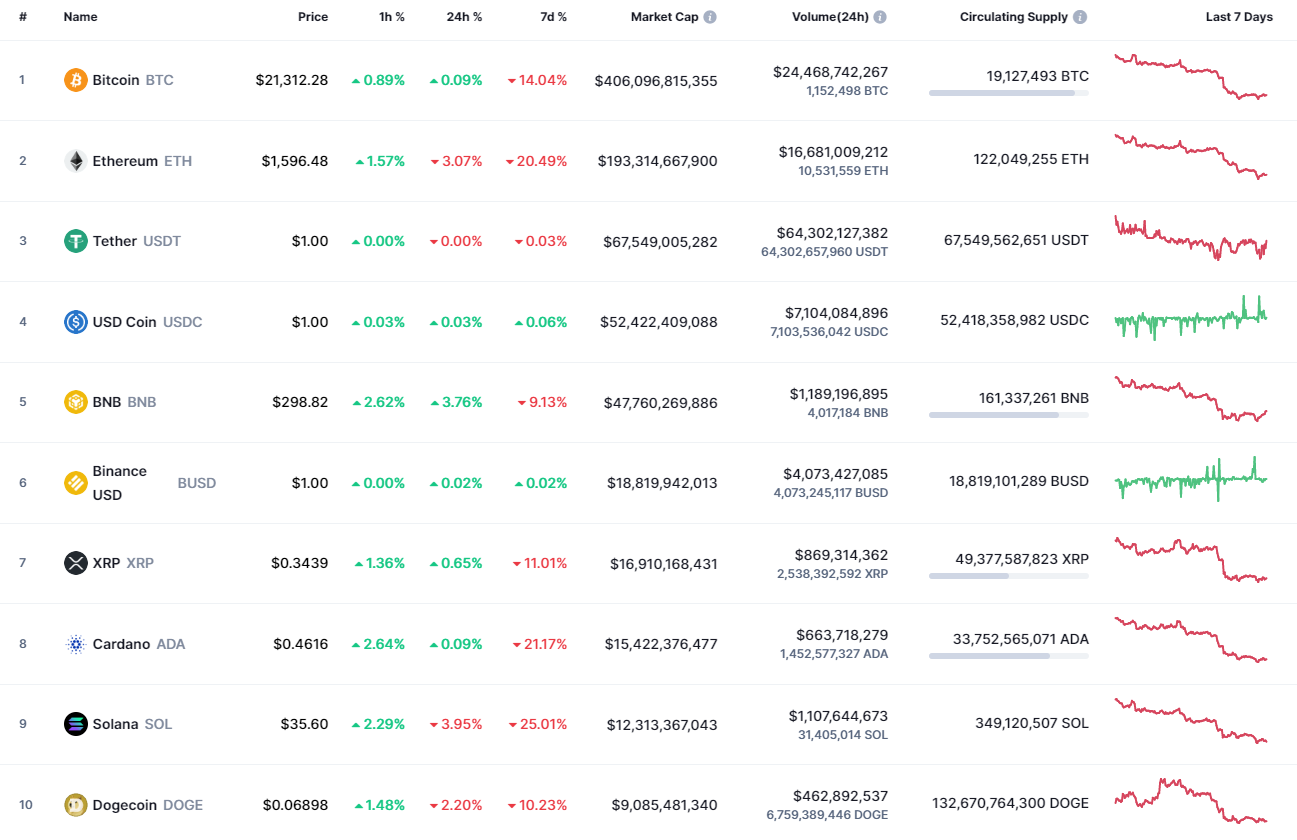 BTC/USD
The rate of Bitcoin (BTC) has gone down by 14% after a few weeks of growth.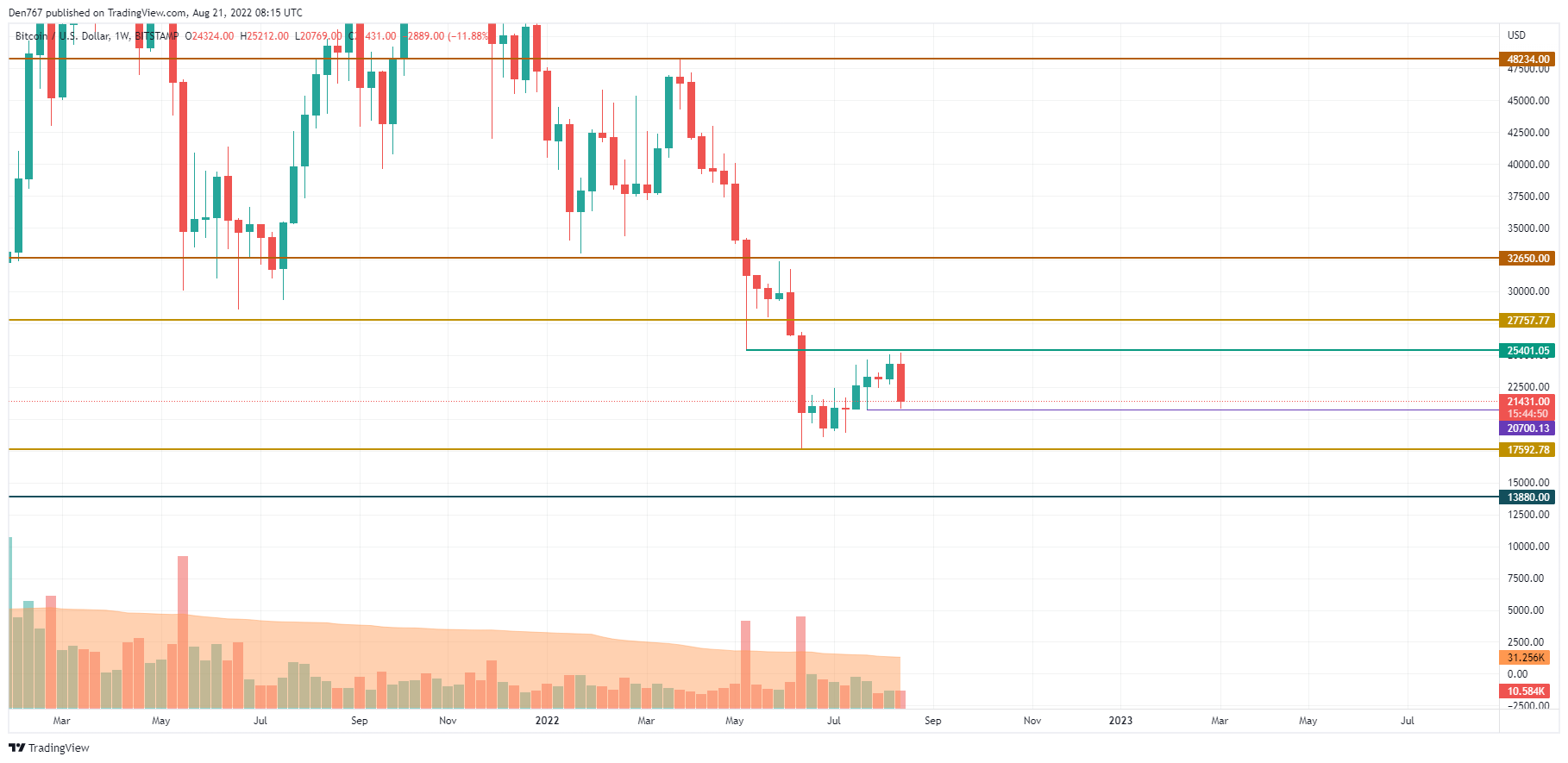 Despite the sharp decline, Bitcoin (BTC) keeps trading above the important support level at $20,700. If bulls can hold this level until the end of the day, the bounce back may lead to a test of the $22,000 zone shortly.
Bitcoin is trading at $21,466 at press time.
ETH/USD
Ethereum (ETH) has lost even more as the price has dropped by almost 20% over the last week.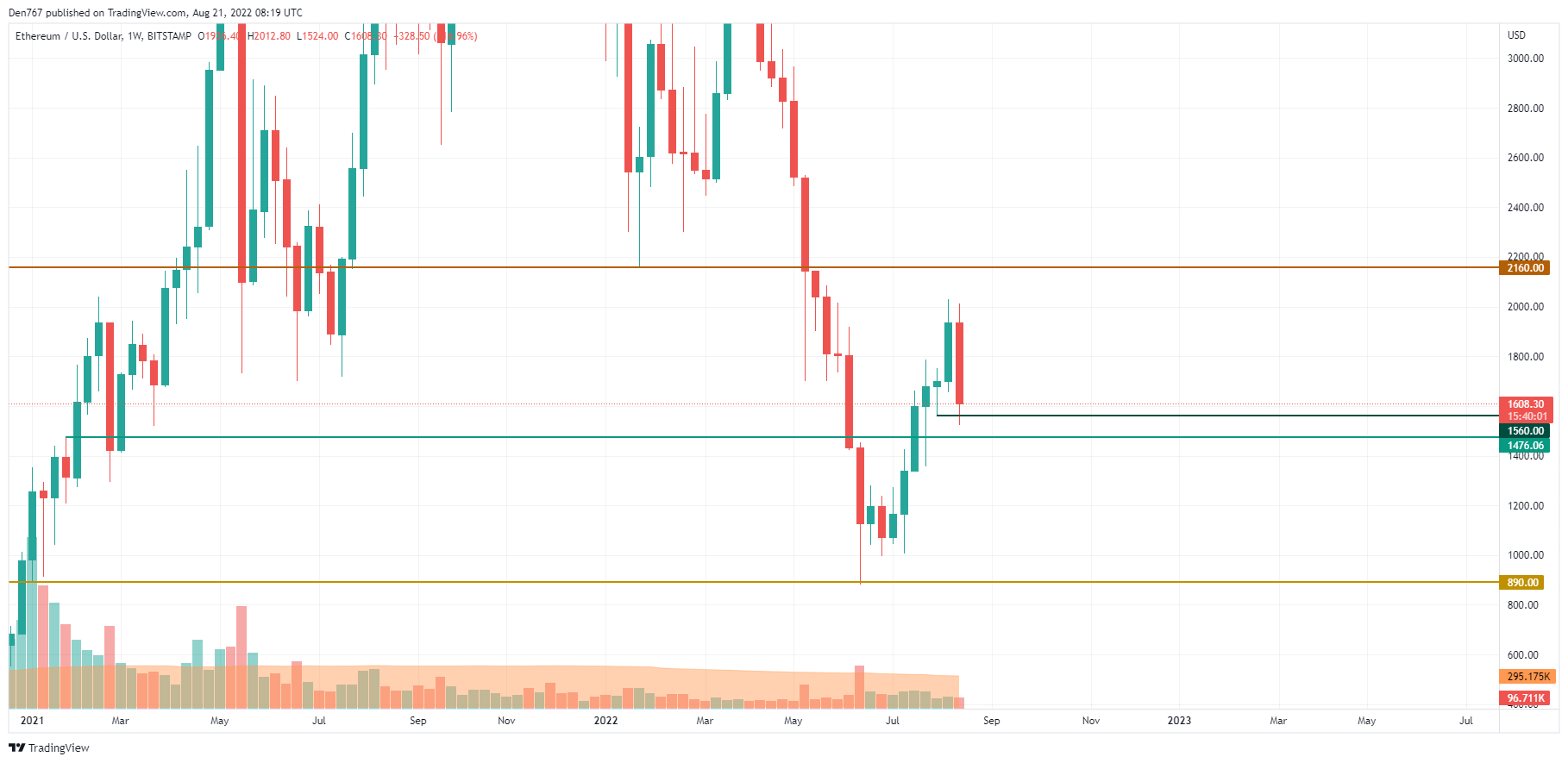 Ethereum (ETH) has also bounced off its support level at $1,560, which means that buyers are not ready to give up. Thus, the selling volume is low, confirming bears' weakness. In this case, a correction to the $1,650-$1,700 zone can happen within the next days.
Ethereum is trading at $1,599 at press time.
XRP/USD
XRP is not an exception to the rule, falling by 10.52%.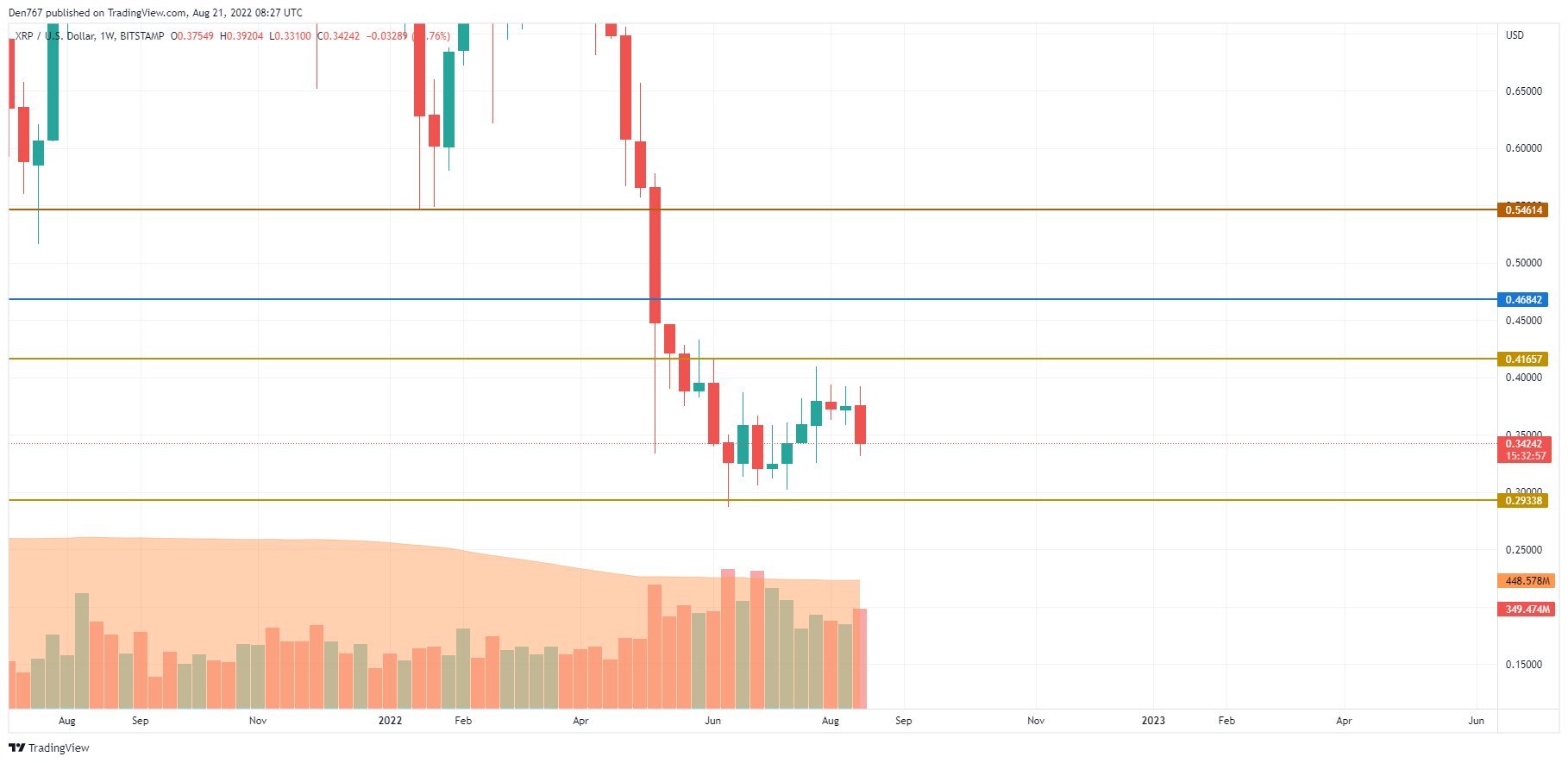 On the daily chart, XRP is looking worse than Bitcoin (BTC) and Ethereum (ETH) as the rate has gone below the important $0.35 mark. At the moment, the price is located in the middle of the wide range, which means that neither side is dominating. However, a further decline to $0.32 may be a prerequisite for an ongoing fall to the support level at around $0.30.
XRP is trading at $0.3429 at press time.
ADA/USD
Cardano (ADA) has lost the most value on the list today, as the price has dropped by 21% over the past 7 days.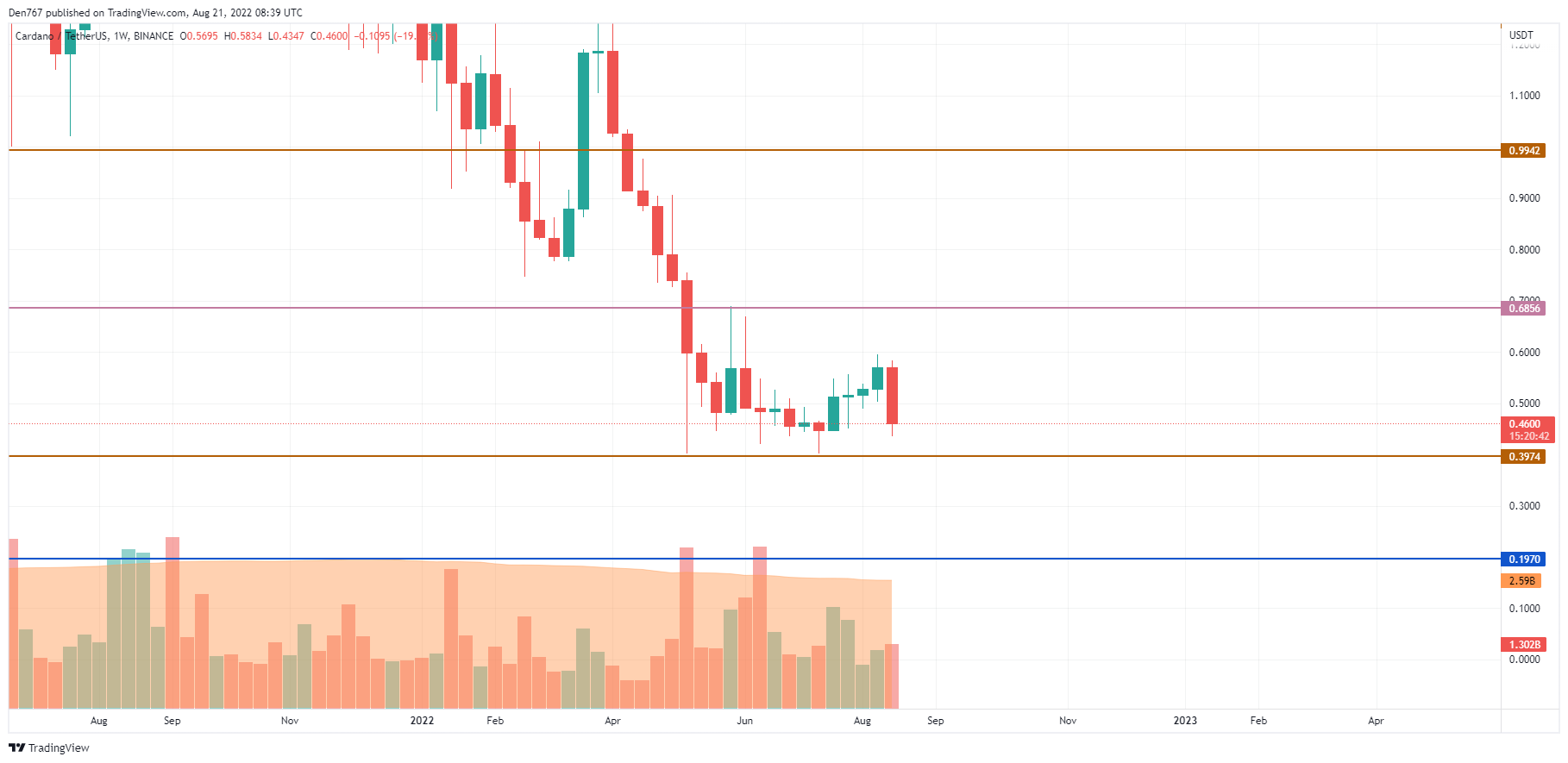 Cardano (ADA) is returning to the support level at $0.3974 on the daily time frame. If the candle closes below $0.46, there is a high chance to see a test of the $0.40 area by the end of the current month.
ADA is trading at $0.4601 at press time.
BNB/USD
Binance Coin's (BNB) price has dropped the least, only by 9.33%.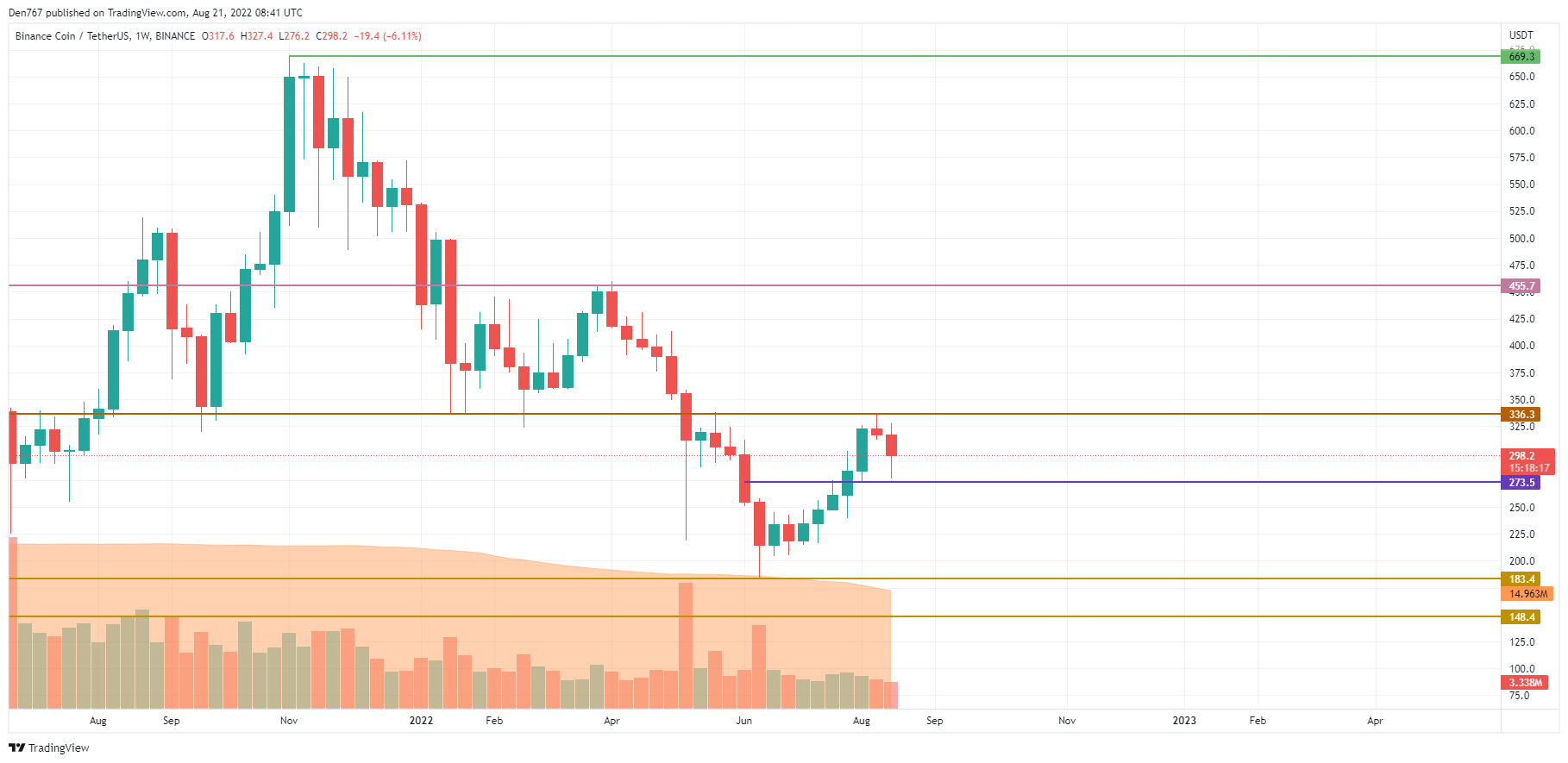 Binance Coin (BNB) is trying to return above the vital $300 mark. This level plays a key role in terms of a further mid-term bull run. If buyers succeed, the rise may continue to the $320-$330 range soon.
BNB is trading at $298 at press time.