Bitcoin, the flagship cryptocurrency, slipped into the red after the Federal Reserve's most recent rate hike announcement.
The crypto king is down 0.29% on the day, currently trading at $28,554 on the Bitstamp exchange.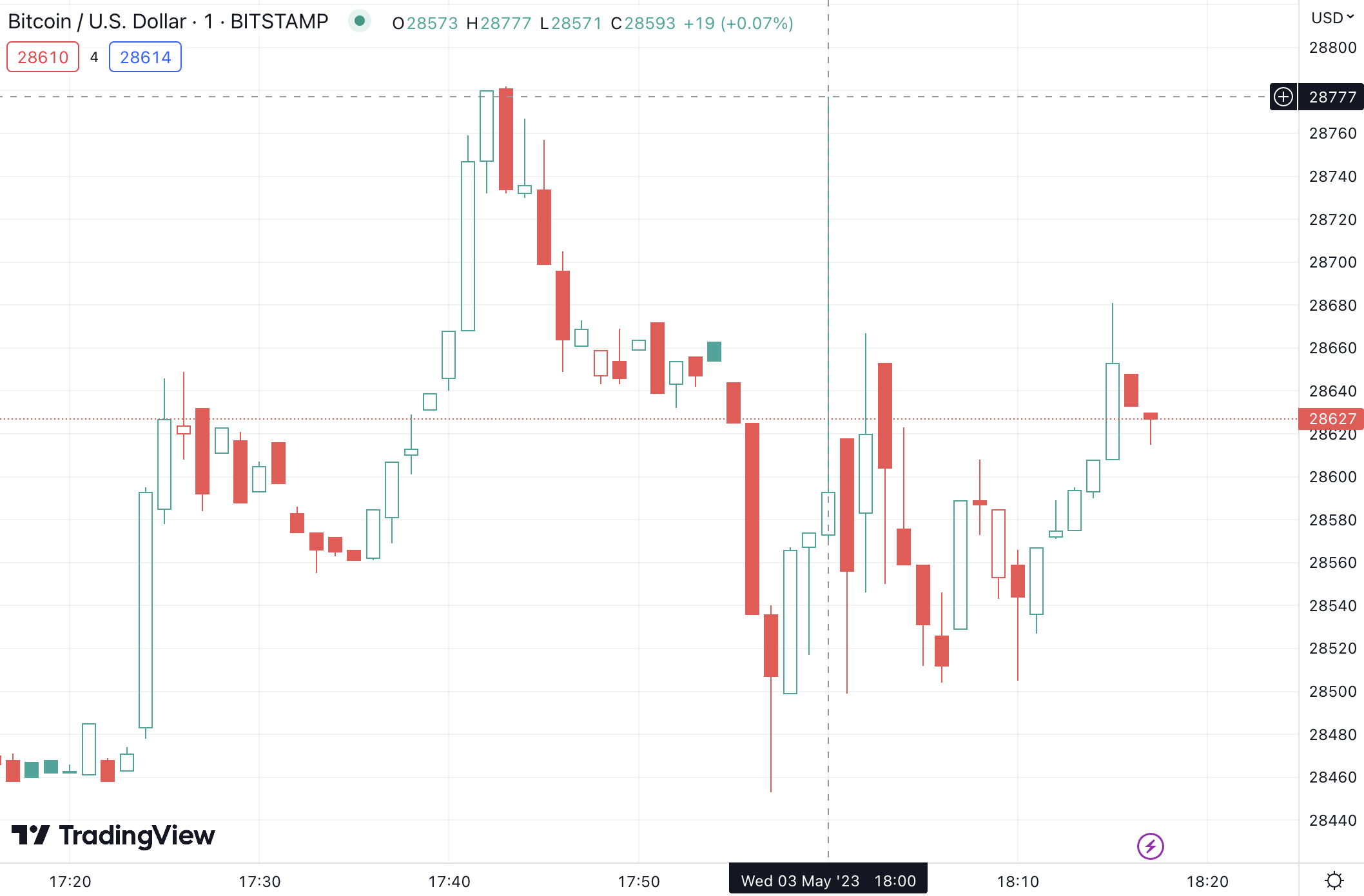 The rate hike was in line with market expectations: the central bank raised the benchmark rate 25 basis points to a target range of 5%-5.25%.
Notably, the vote in favor of the policy was unanimous, and the Fed omitted prior language that signaled more hikes ahead, offering a glimpse of a more tranquil future.
In its released statement, the Federal Reserve mentioned that economic activity expanded at a modest pace in the first quarter, with robust job gains and a low unemployment rate. Inflation, however, remains an unwelcome shadow.
The U.S. banking system is considered sound and resilient, but tighter credit conditions for households and businesses are expected to put brakes on the wheels of economic activity, hiring, and inflation.
The Federal Open Market Committee (FOMC) aims to pave the path toward maximum employment and an inflation rate of 2% over the long term.
With their sights set on the ultimate goal, the FOMC decided to raise the target range for the federal funds rate to 5%-5.25% and will closely monitor incoming information while assessing the implications for monetary policy.
The FOMC is prepared to change direction and adjust its monetary policy stance if obstacles emerge that could impede the attainment of its goals. It will take into account a wide range of information, threading the needle through readings on labor market conditions, inflation pressures and expectations, and financial and international developments.