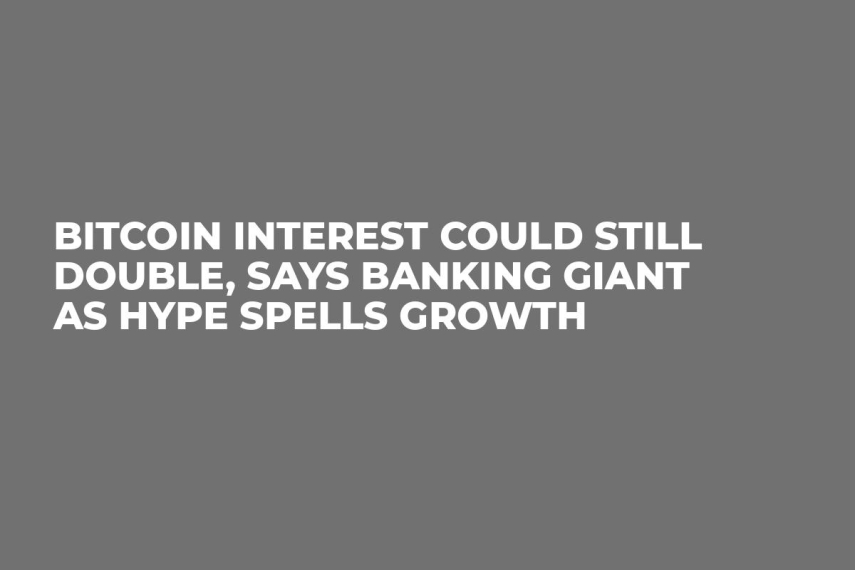 Cover image via U.Today
There has been evidence that shows Bitcoin price almost mirrors exactly the interest that is shown in regards to google searches, a metric that makes it easy to predict times in which the price of the cryptocurrency should grow.
This seems to be positive as there is a belief from Dutch banking giant ING that the interest in Bitcoin could yet still double from the position it finds itself in. The highs where Bitcoin found itself in December last year were also coincidentally the same time the Google search for the word were at the highest.
However, that interest has abated, and with that, the price has fallen, but should interest flood back, it could be a case of exponential growth.
Smaller than it seems
Although Bitcoin is seen as a global phenomenon, it is not as well known, or accepted, as many might feel. A consumer economic report from Dutch banking giant ING revealed that fewer than one in 10 Europeans currently own cryptocurrency, however, 16 percent of people expect to own them in the future.
It is a case of gradual growth and adoption from now it seems- the pace at which Bitcoin grew and thus picked up interest in December was unprecedented and probably won't be seen again.
Surveying nearly 15,000 people across 13 countries, the Dutch bank said the survey reflects a gradual change in attitude towards cryptocurrencies like Bitcoin, Ethereum and Ripple.
Represents the future
Bitcoin may be at a low currently, having just bounced off the bottom of a new low for 2108 from the weekend, however, there is still hope for the future of the digital currency and what it represents.
Of those surveyed, more than a third said that they thought cryptocurrency represented the future of spending online, with a similar share also agreeing that it is the future of investing.
"Cryptocurrency remains an abstract investment for many, but there may be more appetite for digital currencies than some might suggest," said Jessica Exton, a behavioral scientist at ING.