The Bitcoin (BTC) community has been divided on whether to increase block size or not for a long time. The lack of consensus resulted in one hard fork already, a hard fork that gave birth to Bitcoin Cash (BCH).
Now the relatively new crypto BCH is facing the same problem, a lack of consensus, so the Bitcoin Cash Blockchain is set to fork again on the Nov. 15.
The upcoming fork prompted investors to buy BCH in order to benefit from the extra coins created when the fork is complete. Giants Binance and Coinbase added to bullish sentiment by announcing their support for the hard-fork.
Charts at a Glance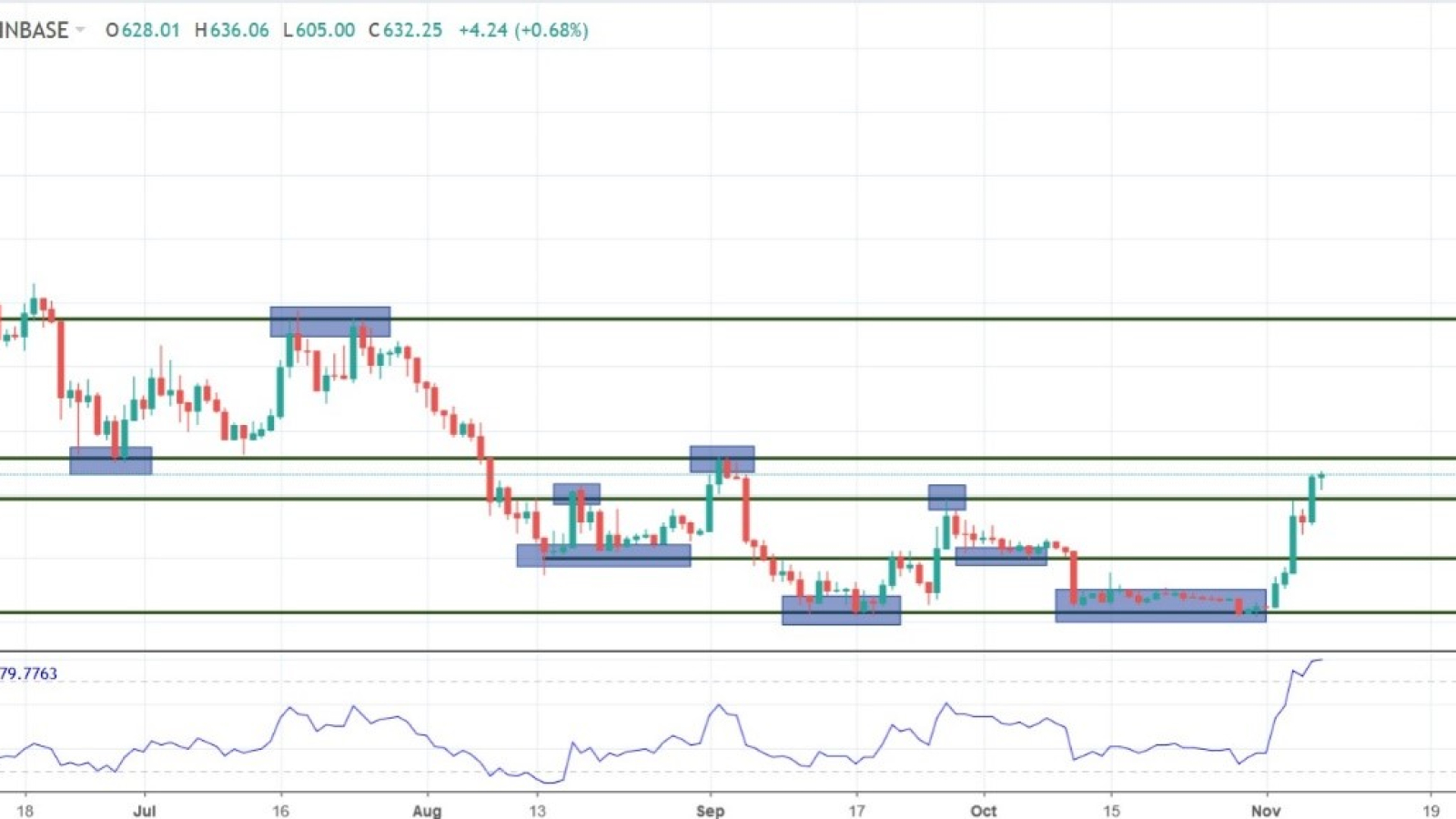 During the last 7 days BCH/USD has seen its trading volume increase substantially and, maybe more importantly, has climbed 50.60%. Along with the move, two major psychological barriers were broken, $500 and $600, leaving Bitcoin Cash trading around $631.
The next immediate hurdle is located at 655 which has acted as both support and resistance in the past. Because price has reacted at this level before it will probably show some sort of reaction when it reaches the level again. It must be noted that after consolidating around 415 and then shooting higher, the pair did not retract at all, a fact that took the Relative Strength Index deep into overbought territory on the daily charts. This fact, coupled with the resistance around 655, increases the chance of a retracement from this level that may find support around 590.
Support zone: 590 - 600
Resistance zone: 655
Most likely scenario: touch or even break of 655 followed by bearish retracements
Alternate scenario: break of immediate support, followed by choppy movement with a bearish bias