Bitcoin Cash (BCH) is set for a hard fork in just a few days, on Nov. 15th. This news sent the 4th largest cryptocurrency to a high of $638 against the US Dollar, but it soon dropped below $600 and is now trading at $581.
In other news, Chinese mining behemoth Bitmain announced plans to deploy 90,000 Antminer S9 units to mine Bitcoin Cash, and this will probably have a strong impact on its price. That many units can mine a lot of coins, and that will affect the supply/demand picture.
Charts at a Glance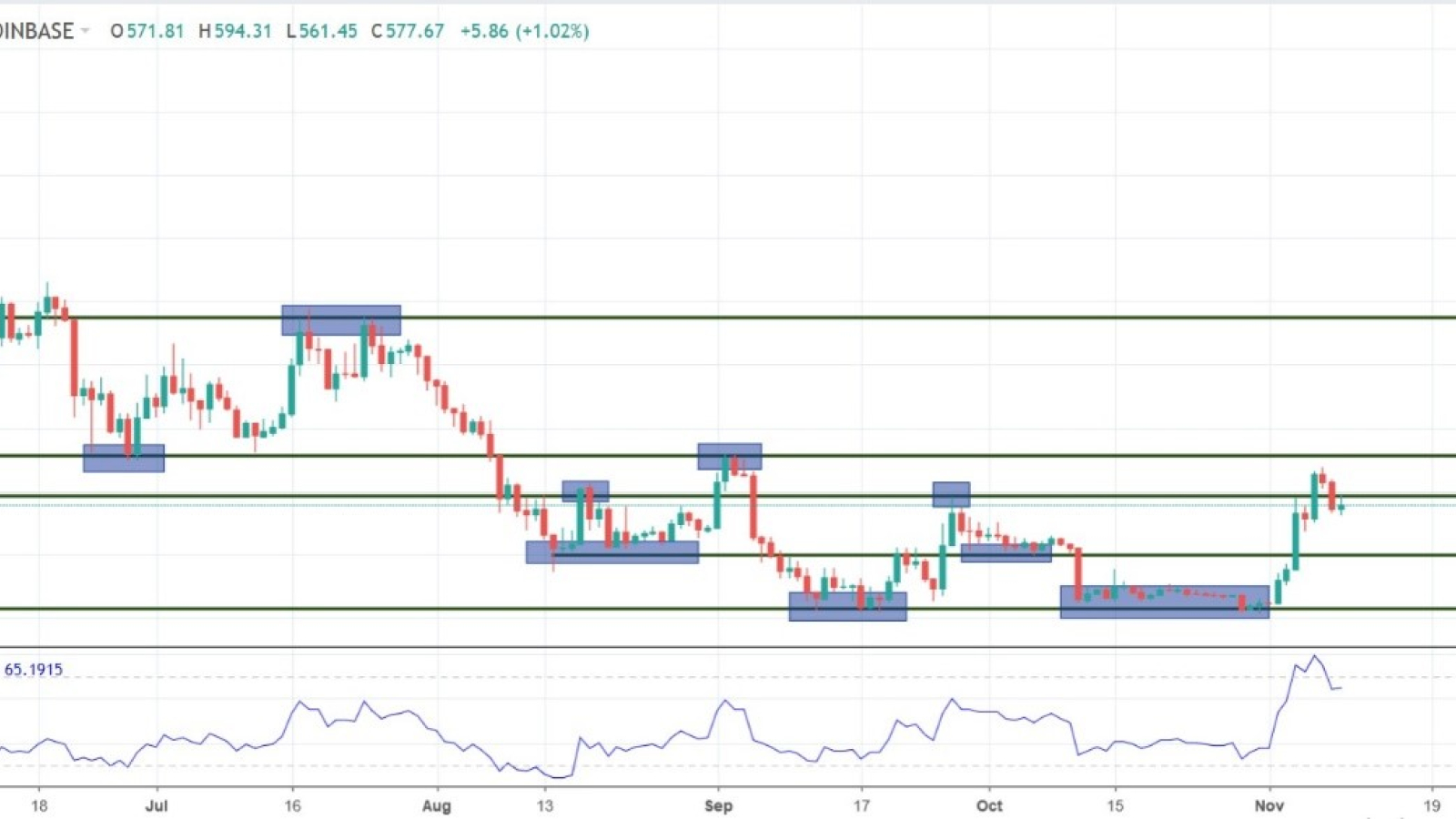 The BTC/USD pair failed to reach the resistance at $655 and collapsed below the previous resistance at $590, posting a negative 1.96% move for the last 24 hours. It is still up about 33% for the last 7 days, but it is clearly slowing down.
The Relative Strength Index was in overbought territory (above 70 level), and this was an early indication that a retracement was coming. The daily chart shows there is still room for BCH/USD to go lower (possibly until the RSI reaches its 50 level), but overall the short to medium term bias remains bullish with $655 as target.
Support zone: $500 and the 50 level of the RSI
Resistance zone: $655
Most likely scenario: push into $655 without excluding further downside before that target is reached
Alternative scenario: choppy, sideways movement