Earlier on Wednesday, U.Today reported that Binance CEO Changpeng Zhao suggested that a rollback should be performed on the Bitcoin network in order to recover the 7,000 BTC stolen by hackers on May 7. Now he believes this was a bad idea.
No rollback for the Bitcoin network
One of the things CZ suggested to save the stolen money from the hackers' hands is issuing a rollback on the BTC chain. This idea received a negative response from the mining community, since this goes against the principle of decentralization, which is fundamental for Bitcoin.
On his Twitter account, Changpeng Zhao has finally written that the idea has been rejected, and he even presented the pros and cons of it.
To put this to bed, it's not possible, bitcoin ledger is the most immutable ledger on the planet. Done. https://t.co/rKLBCEZmgp

— CZ Binance (@cz_binance) May 8, 2019
The cons seem much more convincing than the pros. Among other negative sides of a potential rollback, it could prompt another Bitcoin chain split. The situation would be similar to that of Ethereum when they created a hard fork after the DAO hack in the summer of 2016, thus bringing Ethereum Classic into existence.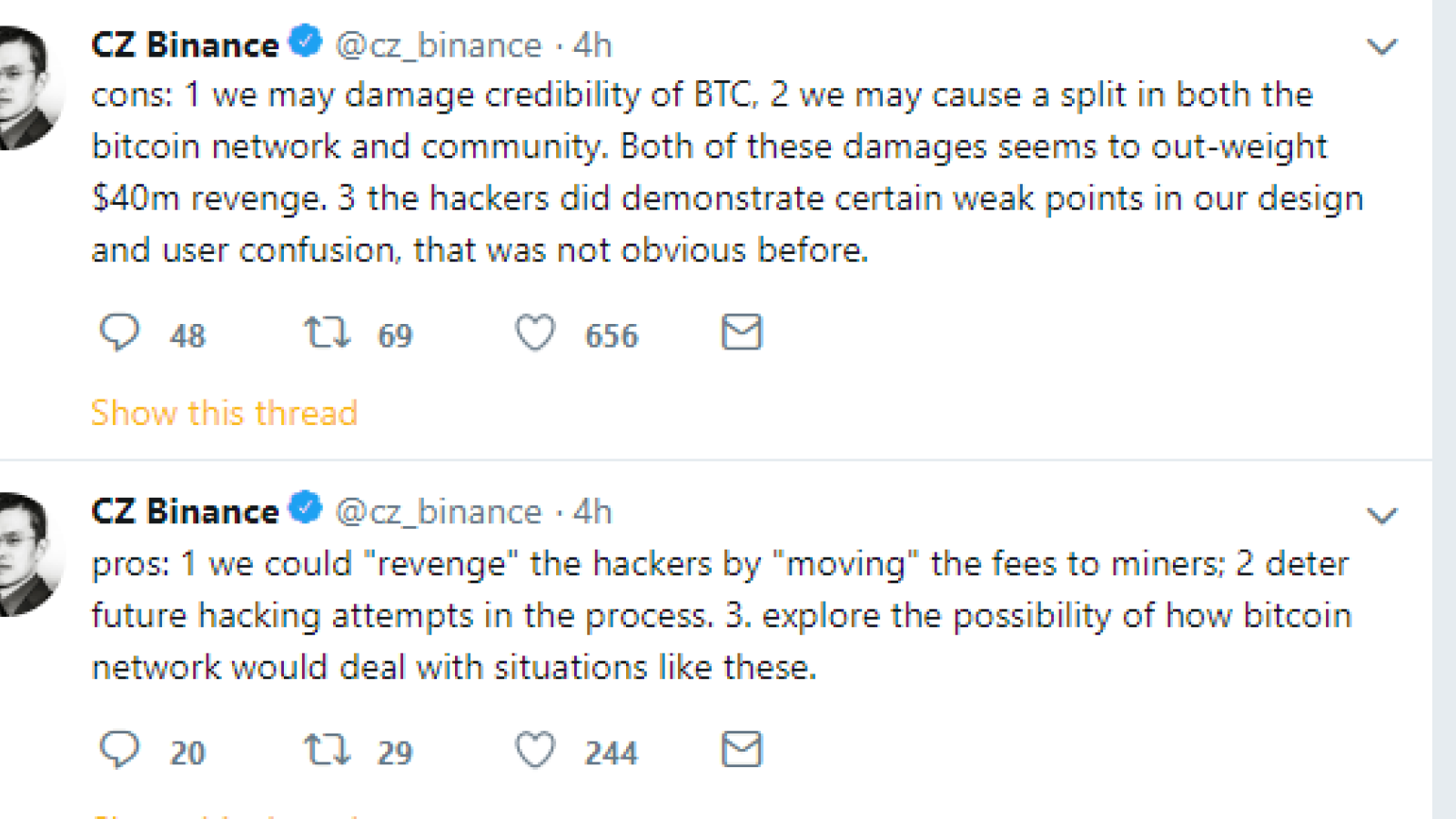 CZ also mentioned that this was 'an expensive lesson' for Binance, since the hackers had shown major vulnerabilities in the security system that had not been noticed before.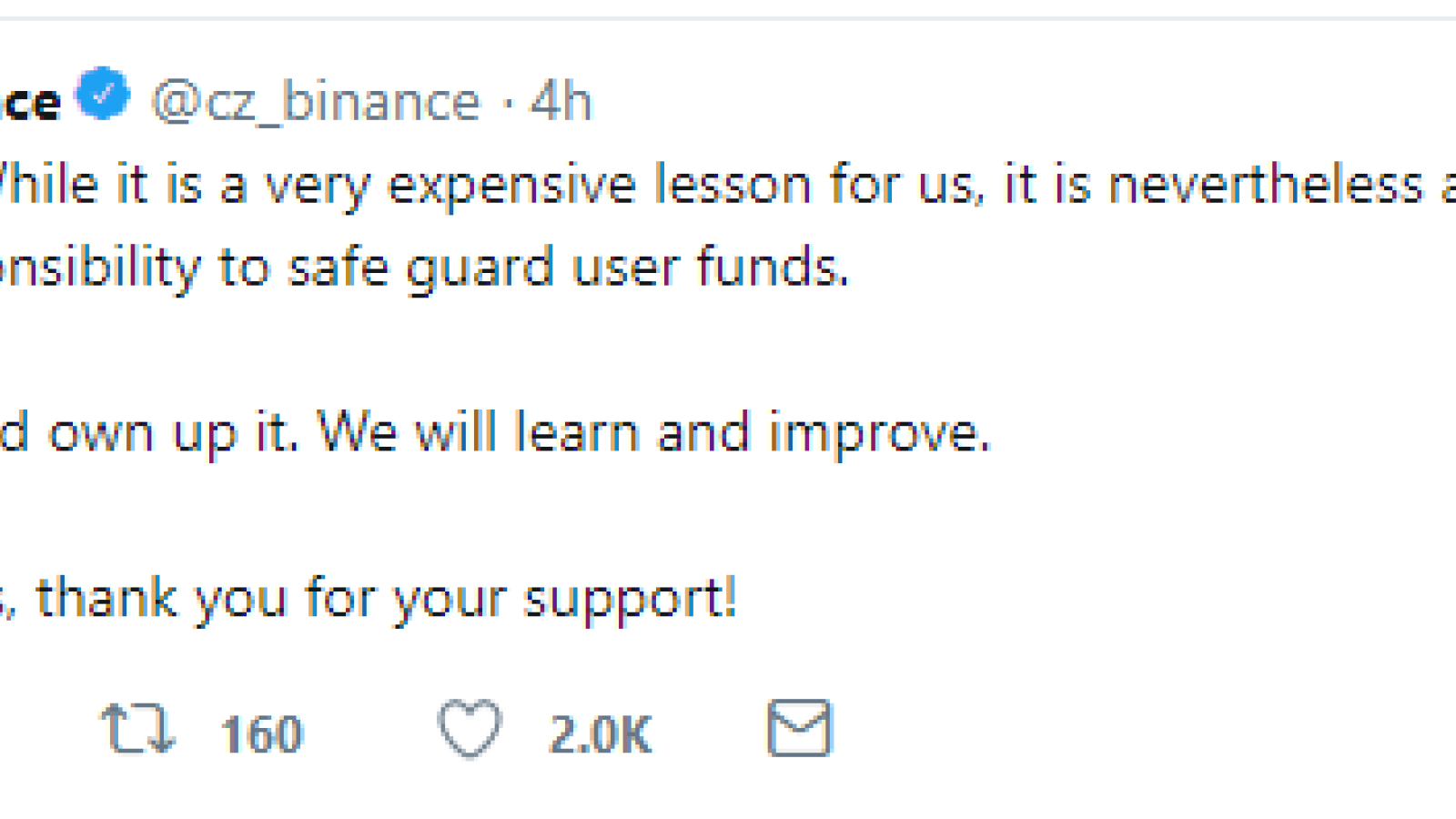 The community is still outraged
Below the Twitter post in which CZ stops toying with the idea of a Bitcoin reorg, many community members keep expressing their indignation about this idea and criticize Changpeng Zhao for suggesting it.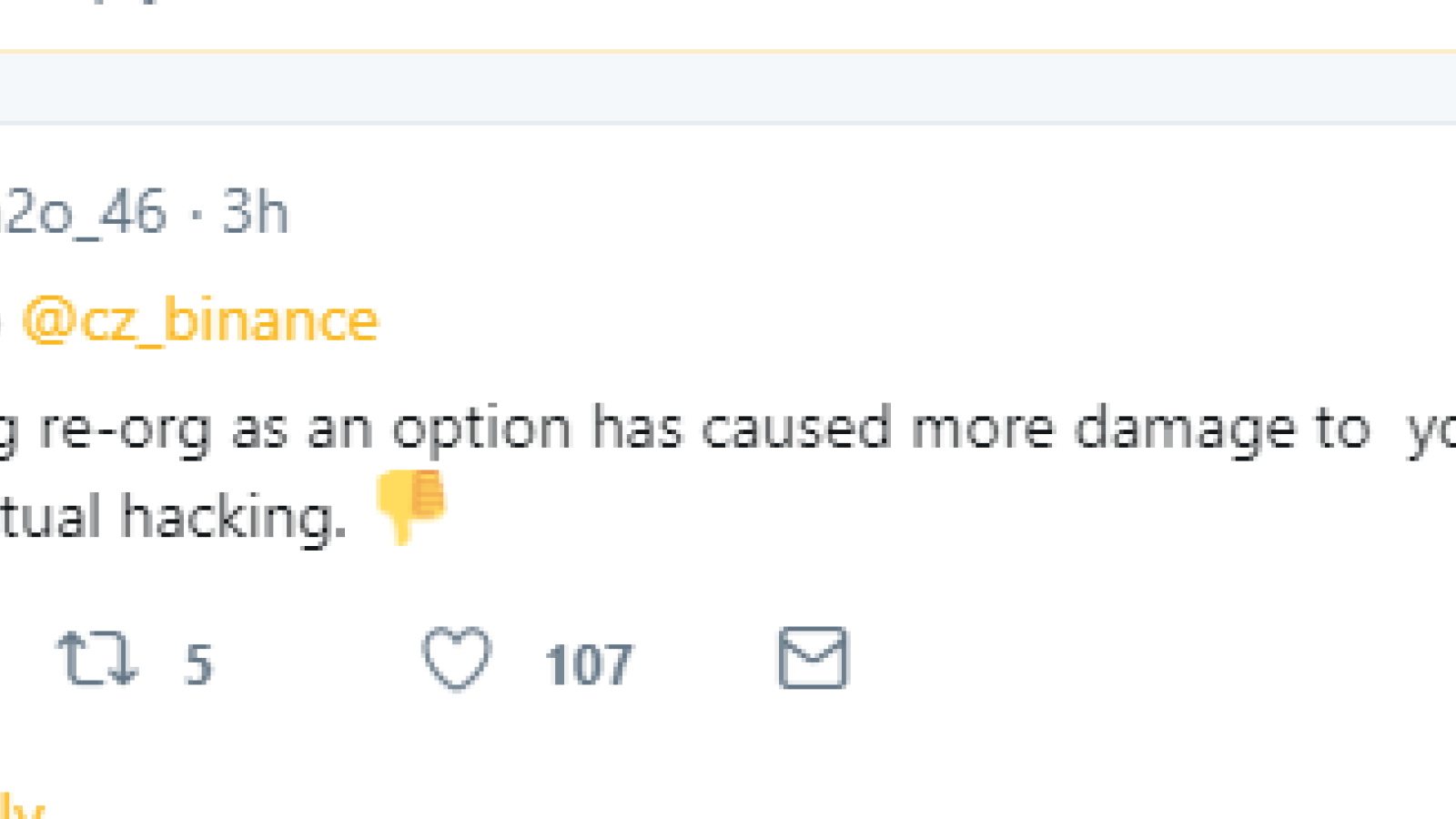 https://twitter.com/cz_binance/status/1126002001093939200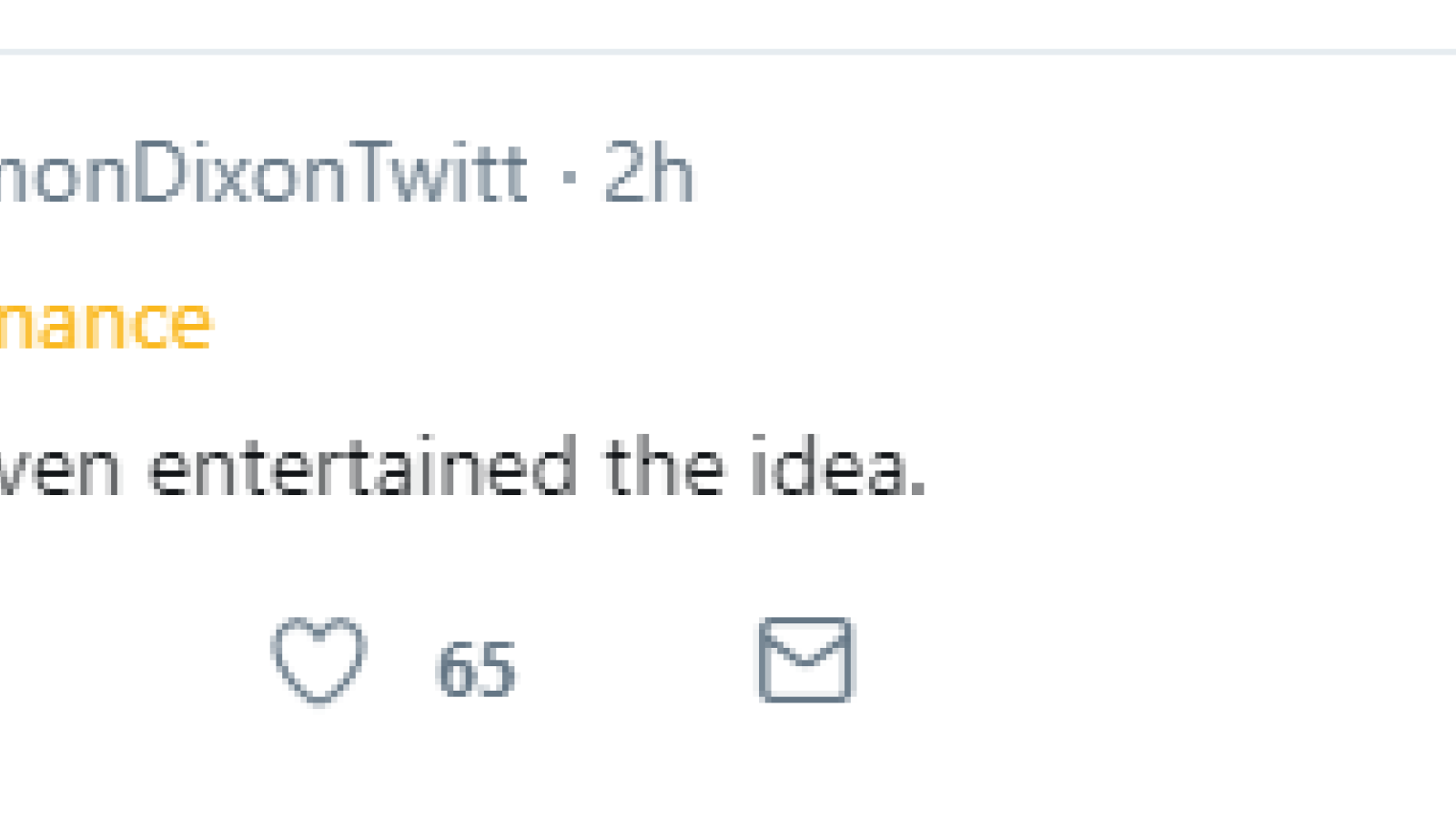 CZ turns down Justin Sun's help
The founder of Tron offered to deposit 7,000 in BTC (the stolen amount) to Binance, worth 40 million USDT, to make some major purchases of crypto on the platform. However, CZ thanked him and refused, saying that Binance is not broke at the moment.
Some followers in the thread started arguing about how this transfer of funds would help to recover the lost Bitcoins. Crypto analyst The Crypto Dog explained to those in doubt that the tweet from Sun may pump the crypto markets and raise confidence in crypto, despite the major exchange falling victim to a perfectly-planned security breach.