Earlier this week, Justin Sun proudly tweeted that the world-famous Liverpool FC offered Tron an official partnership.
This news brought up a wave of enthusiasm in the Tron community but that did not affect the TRX price much as the market now seems to be getting used to Tron' CEO making hype out of small things or out of nothing at all.
Binance CZ receives a similar parcel
On Friday, Apr. 27, Changpeng Zhao posted a message on Twitter showing an invitation that allegedly came from the Liverpool FC, encouraging Binance to strike a partnership. Allegedly, LFC is starting to embrace blockchain and crypto for its marketing campaigns.
Received an invitation from Liverpool, very cool! pic.twitter.com/znBzg7b9Mn

— CZ Binance (@cz_binance) April 27, 2019
Doubts abound
After the Tron's announcement, Decrypt contacted the aforementioned football club for details. However, the LFC spokesperson denied this 'official partnership' with Tron, saying they have never heard of this crypto company.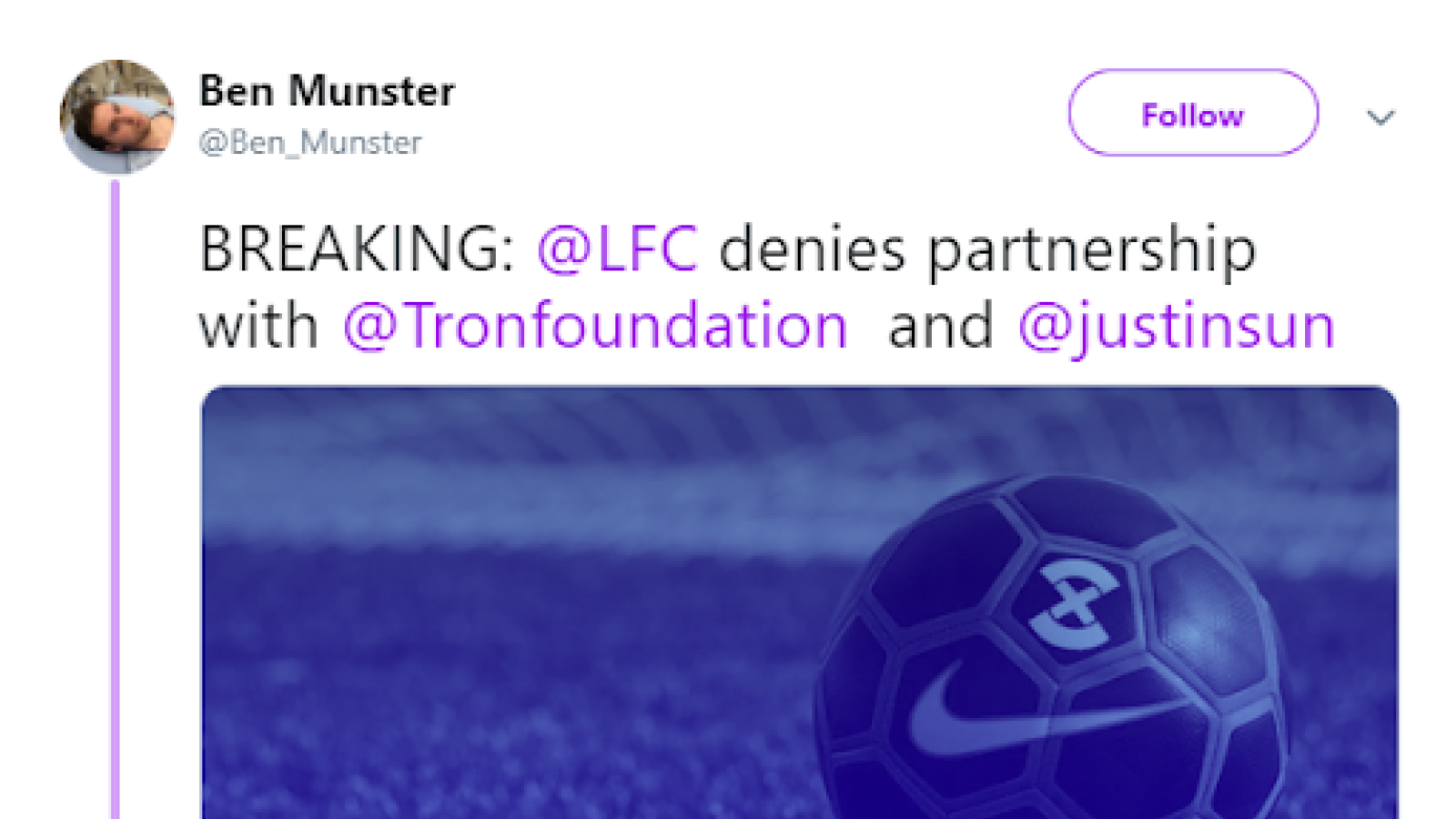 Curiously, since that announcement was made, Justin Sun has not mentioned this 'partnership' in his later tweets.
The CEO of Kraken exchange, Jesse Powell recently shared that he also received this spam message on Twitter, offering Kraken to benefit from a cooperation with LFC.
Still, Binance's CZ states that he was particularly invited by a specific FC employee - Marcel Weigmann, Partnership Development Manager.