Binance, one of the leading cryptocurrency exchanges, has recently concluded its quarterly BNB burn, incinerating a staggering amount of tokens. The exchange announced that a total of 1.99 million BNB were burned this time, equivalent to approximately $480 million. This brings the total coins burned by the major exchange since the beginning of token burning to an impressive 48.14 million BNB, valued at over $11.6 billion at the current price.
However, despite the substantial withdrawal of tokens from circulation, the price of BNB has shown a weak response to this news. In fact, it currently hovers precariously at the edge, trading at $241 per coin. This price level is critically significant as it represents a crucial support zone. Beyond that area is a void, all the way down to $50 per BNB.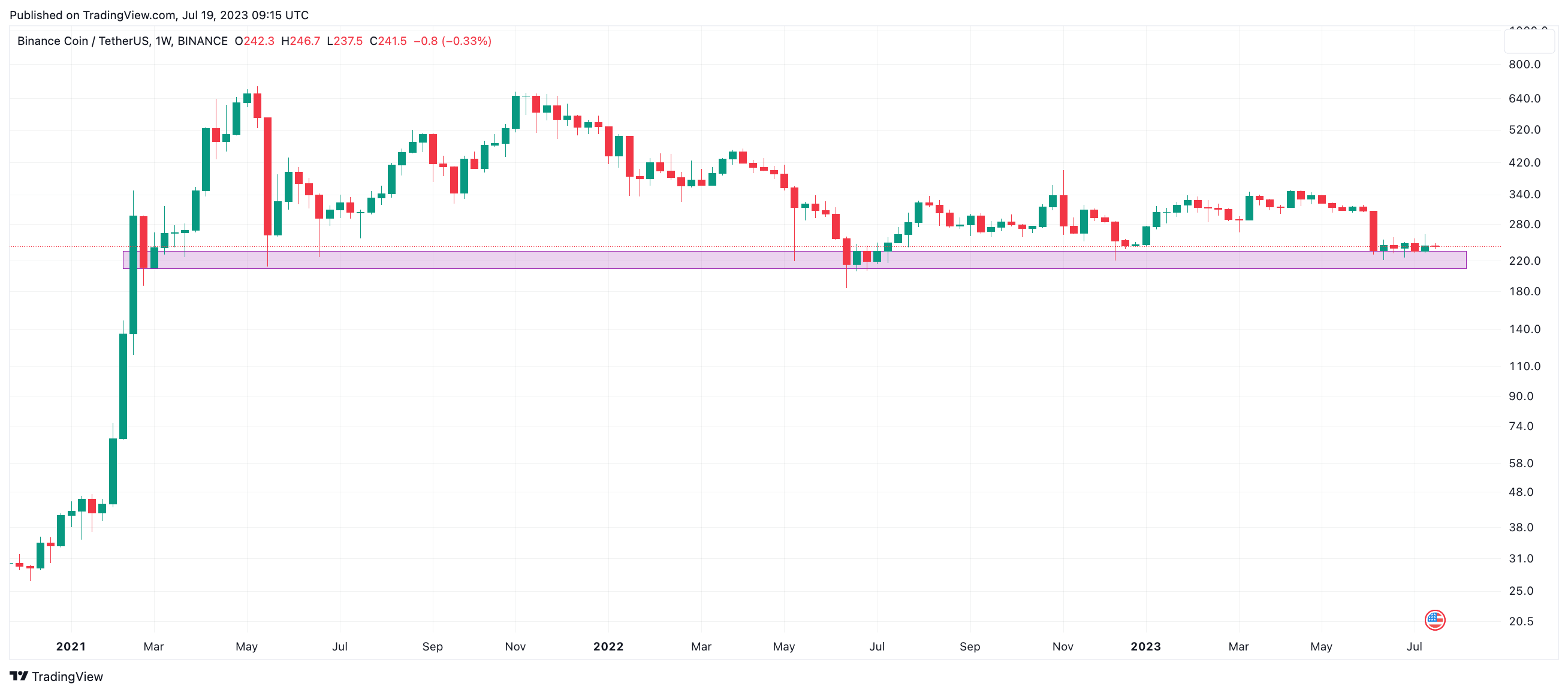 The lackluster performance of Binance's coin raises concerns. For example, when news related to XRP and its legal status broke, Cardano (ADA), which also has problems with the SEC, witnessed a notable 20% surge, while BNB saw a 5% increase followed by a subsequent 7% decline.
Red flags
The underwhelming growth during market euphoria is just one of the red flags plaguing BNB. Recent events such as the legal actions by the same SEC and DoJ, significant layoffs within the company, departures of top-level management personnel and issues surrounding Binance US have further intensified concerns.
If we subscribe to the theory that market prices always reflect available information, the current price of BNB appears alarmingly precarious. With each passing day, BNB seems to gravitate more toward the 2021 lows rather than the highs.