According to DefiLlama, the volume of recorded value in Arbitrum reached a value of $2.17 billion. As for now, 23% of the total value in Arbitrum, i.e., almost half a million dollars, is locked in GMX, the decentralized exchange that has created a furore in the DeFi world.
The last time the TVL of Ethereum's Layer-2 solution reached similar numbers was in November 2021, when the crypto market was in the sunset of its latest bull run. Arbitrum now ranks fourth among all blockchains in terms of this indicator, behind only Ethereum (ETH), Tron (TRX) and BSC from Binance.
Arbitrum (ARB) price action
In the meantime, the price of the Arbitrum token, ARB, whose sensational airdrop occurred this week, seems to have marked its bottom. The values are of course local, given that the token has been listed on exchanges for less than a week. The absolute low remains at $1.11 per ARB, which was set at the start of trading. Nevertheless, as the week progressed, the ARB price did not fall below the higher low of $1.17.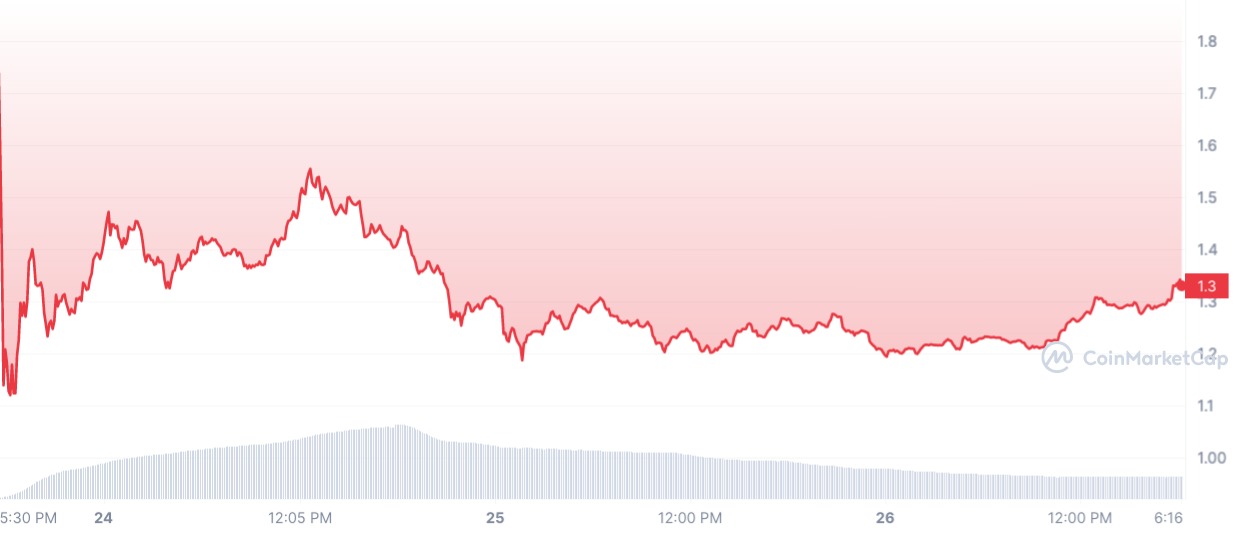 As for now, according to Blockworks, of the 1.275 billion ARB handed out by airdrop, 989.8 million tokens, or 85.2%, have been claimed by its participants. The fact that the price prints higher lows when supply dries up on the part of free token recipients so far speaks in favor of further positivity.