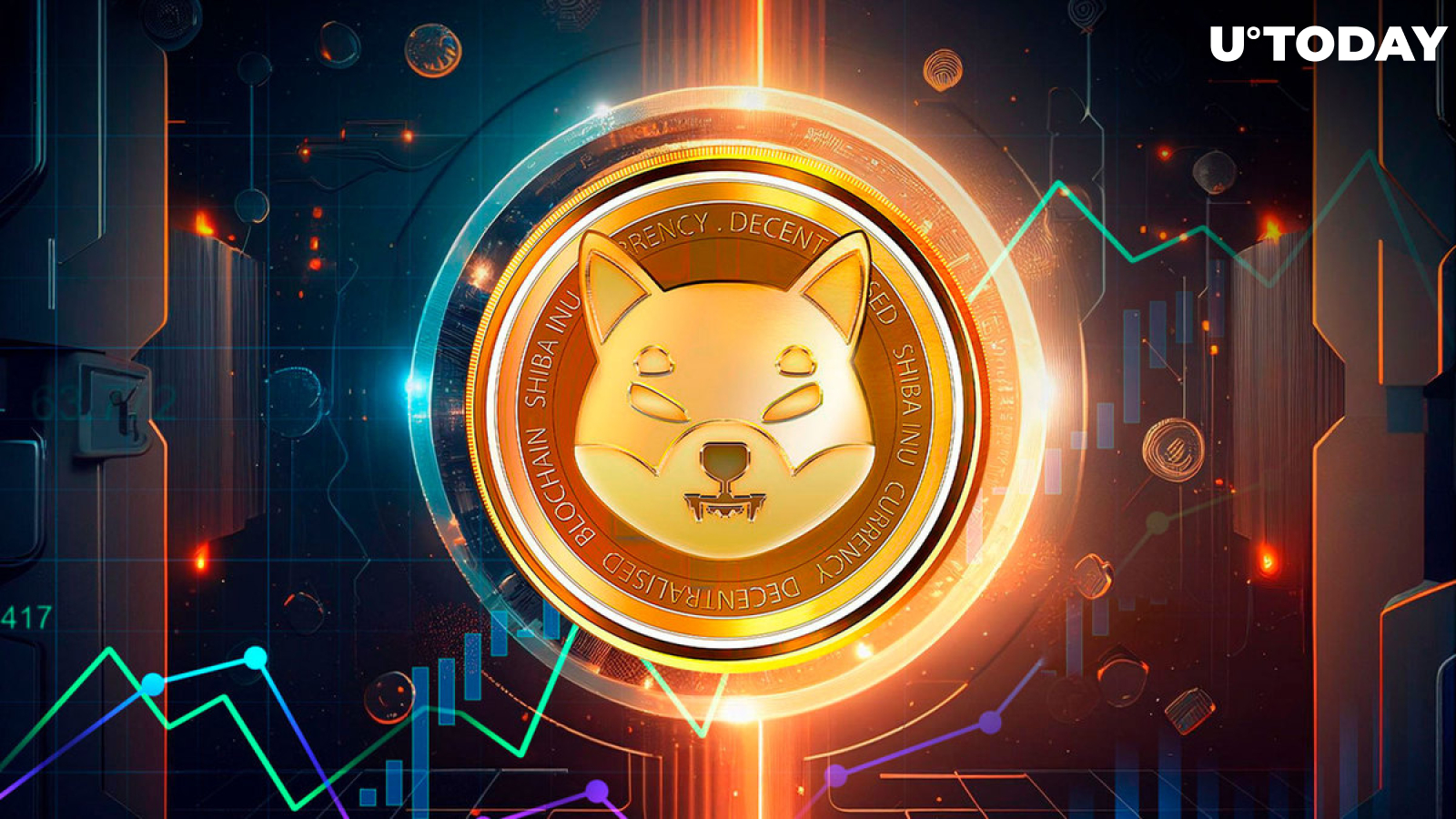 Cover image via www.freepik.com
Prominent crypto tracking service Whale Alert, popular for tracking and sharing details of large crypto transactions and sharing their details with the community, has spotted an astounding lump of SHIB moved from an Amsterdam-based crypto exchange Bitvavo.
The transferred amount totaled 4,595,530,677,374 SHIB, which was evaluated at $33,377,339 at the time of the transaction. However, details shared by Whale Alert through a link in its X post show that this, in fact, was an internal transaction of the Bitvavo exchange as it wired 4.5 trillion SHIB to one of its wallets, redistributing its Shiba Inu supply.
SHIB adoption continues to expand
As reported by U.Today, earlier this week, on the major platform LaborX, which connects freelancers and employers in the crypto and Web3 spheres with an opportunity to get paid in crypto, two major Shibarium tokens — SHIB and BONE — have been adopted as payment options.
SHIB was integrated by LaborX earlier, and this week news was spread about the jobs platform adding BONE too.
SHIB adoption was also spurred this week as MathWallet began to support Shibarium's Shiba Inu token.
Quarter billion SHIB burned in 24 hours
According to data provided by the Shibburn wallet tracking platform on its website, over the span of the past 24 hours, the SHIB army has contributed to removing a substantial amount of meme tokens from the circulating supply. In total, 247,753,783 SHIB was transferred to unspendable wallets and locked there for good, with the burn rate jumping by 35.88%.
Among the transactions that moved all those hundreds of millions of SHIB to dead wallets was one carrying a staggering 191,531,588 SHIB — nearly all the burned amount.