Recent analytics data shared by Glassnode states that, on Monday, Jan. 11, an eye-popping $410 million worth of Bitcoin long positions in futures contracts was liquidated on the Binance exchange.
Glassnode points out that this amount was the biggest daily value to date.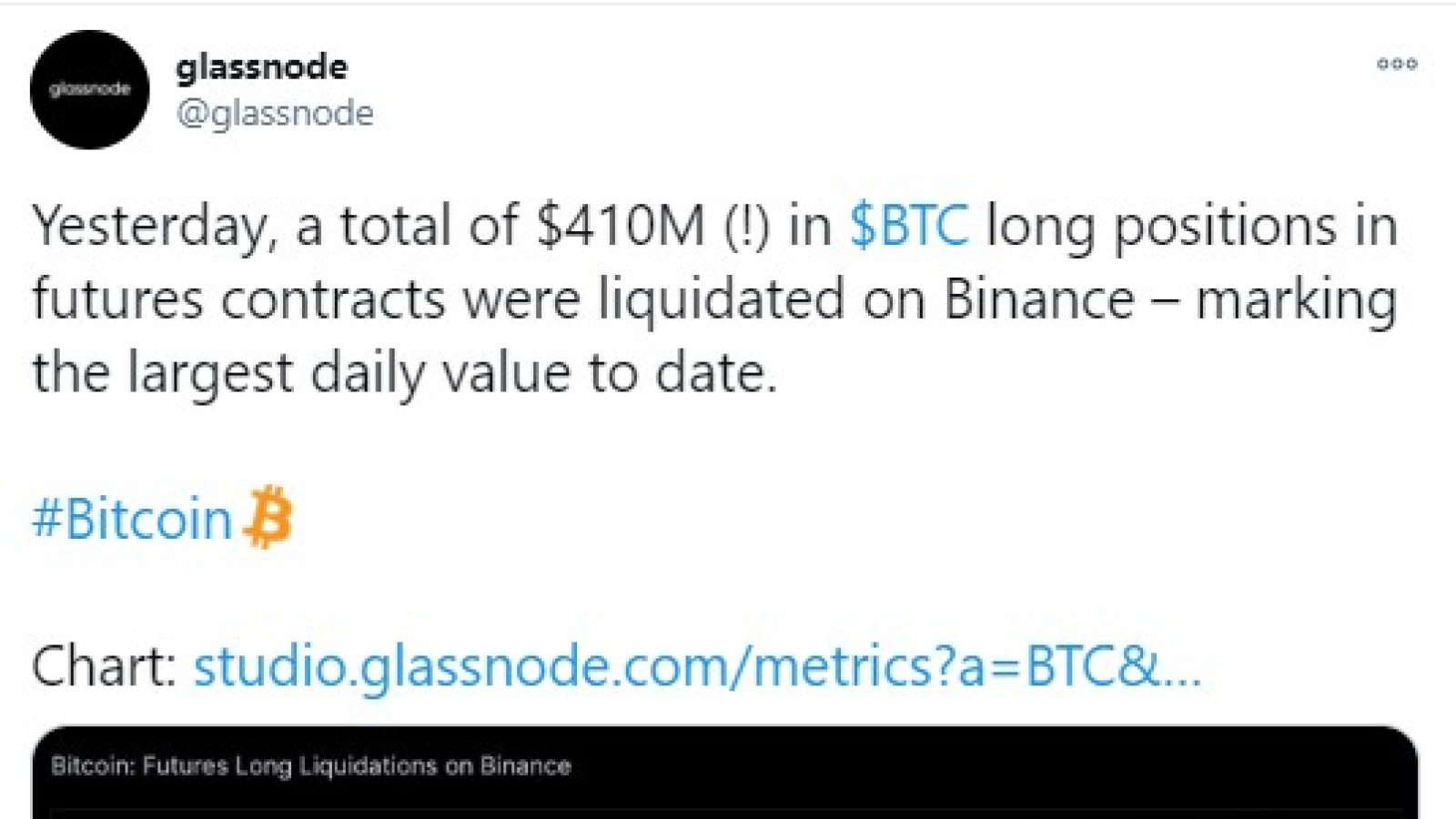 As a reminder, Bitcoin began correcting on Jan. 10 and continued the following day, losing over 20 percent overall and dropping from the $41,000 level down to $31,153.
By now, however, the flagship crypto has recovered to the $35,800 area, according to data from CoinMarketCap.
Earlier this year, on Jan. 4, a whopping $190 million worth of Bitcoin in futures contracts was also liquidated on Binance in merely 10 minutes, causing Bitcoin to roll back from the $34,000 zone back to $30,000.