Shiba Inu (SHIB) recently enjoyed a surge in price, capturing attention and gaining new investors. However, several indicators suggest the uptrend could be nearing an end. Here are three reasons why:
A successful move above a technical level like the 200-day exponential moving average (EMA) is often a bullish sign. Unfortunately for SHIB holders, the token could not sustain its position above this crucial benchmark. It briefly broke the 200 EMA but retraced its steps, falling back below this resistance level. Such a pattern signals potential vulnerability and might hint at an underlying weakness in the asset's price dynamics.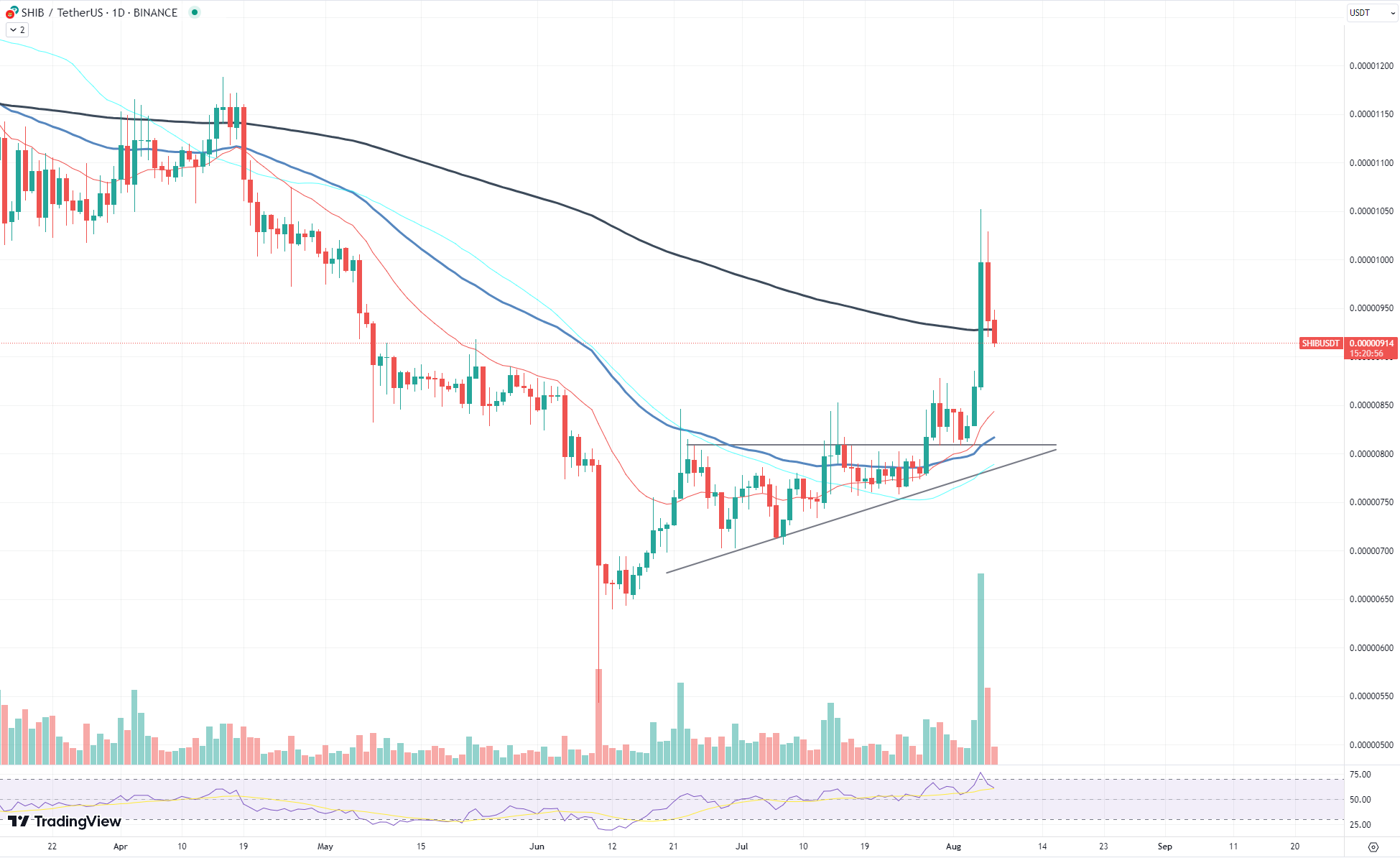 Large transactions on the Shiba Inu network have been on the rise, indicating that whales, or large holders, are possibly cashing out their positions. This elevated activity from major players can exert downward pressure on SHIB's price.
While taking profits is a natural part of any investment process, a mass exodus by whales can be a precursor to a more extensive dip, given their significant influence on market movements.
Absence of strong growth drivers: While the release of Shibarium was met with enthusiasm, more is needed to sustain and propel SHIB's price higher in the long term. Shibarium, a Layer 2 solution, was designed to enhance transaction efficiency for the Shiba Inu ecosystem. But in the broader scope of the crypto market, innovations are plentiful, and to stand out, more substantive developments and use cases are required.
Currently, Shiba Inu trades at a delicate juncture. The combination of a failed technical breakout, indications of whale profit-taking and a lack of robust growth catalysts paint a picture of caution. While SHIB might still have potential, these factors underscore the importance of vigilance and thorough research for investors and traders alike.