Shiba Inu (SHIB), the popular meme cryptocurrency, has recently seen a remarkable breakthrough. The token surged by a whopping 20%, an impressive performance that has left market analysts and crypto enthusiasts intrigued. The momentum behind this surge can be attributed to three primary reasons.
The upcoming launch of Shibarium: Shiba Inu has long been waiting for its bridge to Ethereum, Shibarium. The anticipation surrounding its launch has been a significant driver for SHIB's recent surge. Shibarium is not only a token but a Layer-2 solution designed to offer lower gas fees, making it a utility token that goes beyond the meme narrative. The imminent launch is perceived as an injection of fundamental value into the SHIB ecosystem, boosting its market performance.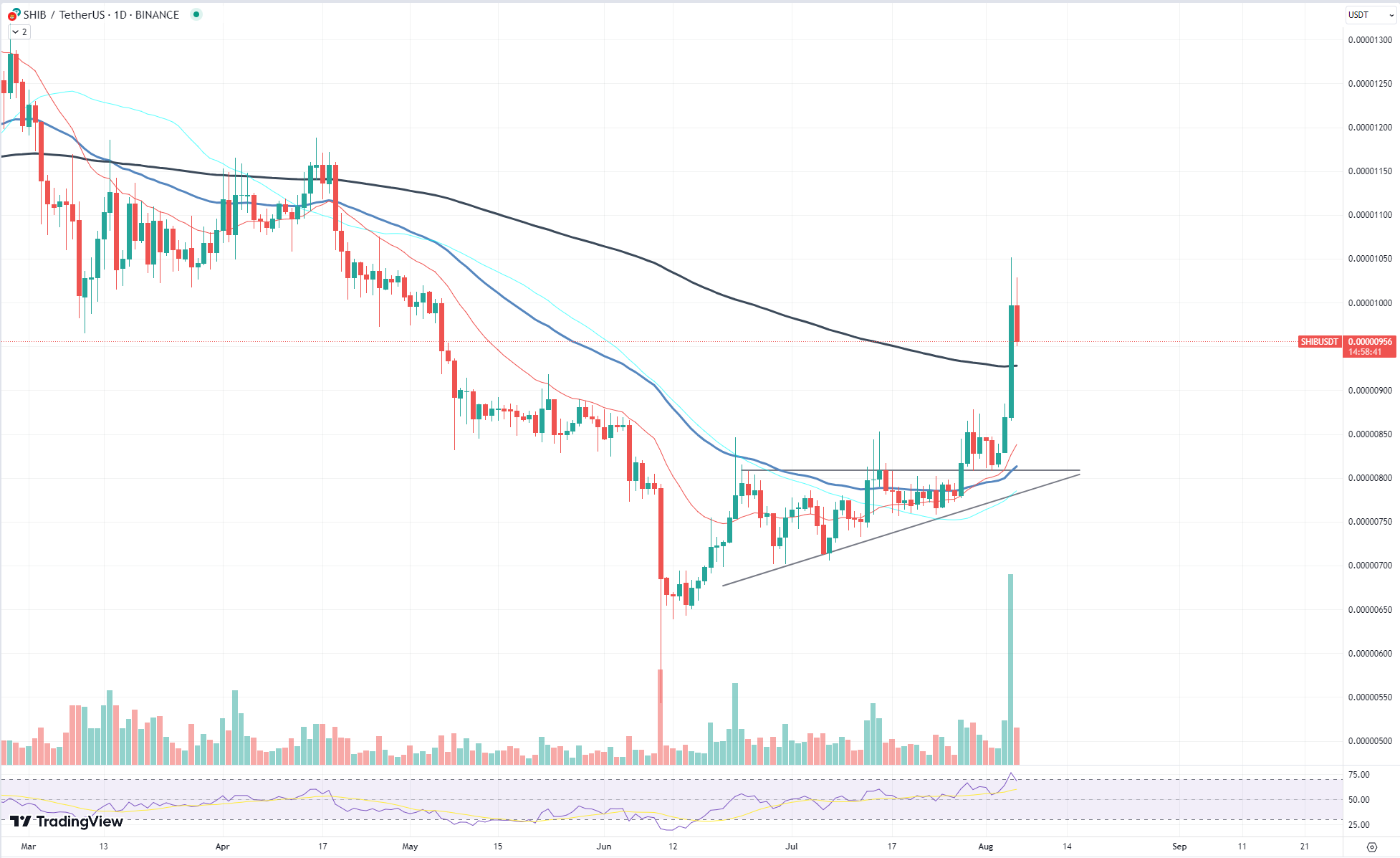 Oversold conditions: The prolonged price drop of SHIB has led to a shakeout of many bearish traders. As the selling pressure decreased, it created a gap that bullish traders quickly filled, propelling the price upward. This dynamic shows the resilience of SHIB in bouncing back when oversold conditions prevail.
Confidence in Shiba Inu over new meme coins: The contemporary meme coin market is awash with new tokens, but not all have proven to be reliable. High-profile scams and rug pulls in tokens such as PEPE and BALD have rattled investor confidence. However, despite a significant drawdown from its all-time high, SHIB has not shown such drastic price drops, reinforcing the faith of investors and making SHIB an attractive alternative for those looking for more security in the volatile meme coin market.
These factors combined have catapulted Shiba Inu (SHIB) to a dramatic 20% breakthrough. While the meme coin market remains unpredictable, these developments hint at a promising future for Shiba Inu (SHIB).