Cryptomarkets shed billions in market cap over the past year, but traders are still betting on BTC $20,000. Read on for the three catalysts you should look for in 2019. 2018 was the year that could have been. It was the year that could have seen BTC reach $20,000, it was the year we could have seen mass adoption of cryptocurrency, it was the year we could have seen ETH overcome its scaling issues, and it was the year we could have seen US regulation. The problem for the market is that it wasn't. 2018 was one big fat dude for cryptocurrency and now only one question remains: Will cryptocurrency markets rebound in 2019?
Bitcoin sold off and sold off again, and again
Depending on how you do your calculations (and which exchange you get your data from), Bitcoin is down more than 80%. BTC is down more than 84% from its peak set in late 2017, it's down more than 81% from January 1st, 2018, and it looks like it could go much lower before hitting its bottom. While the coin, and the market, are showing signs of life at current levels (near $3,750 BTC/USD) the technical picture is not good. BTC has recently fallen below the 23% retracement level of the 2017 bull market and is set to retest a one-year low.
Regulation is the reason traders are wary
No matter how you slice this pie, regulation is the reason why cryptocurrency markets sold off over the last year. Market participants just don't trust the existing framework (there isn't one, really) and have been taking their money and liquidity out of the market in anticipation of what may, or may not, come. The sell-off started late in 2017 when China began its crack-down on crypto, shutting down exchanges and restricting access to Chinese citizens, and that wave of selling was only intensified when South Korea joined the fray.
Since then, we've seen South Korea reverse its stance on cryptocurrency and several other nations begin to embrace it. South Korea had no choice as its tech sector is heavily involved in Blockchain development and its citizens demanded legalization. The problem now is that the world's leading financial nations — the US and EU — have yet to get on board.
The US SEC has hinted at regulation for over a year. The agency has created a cryptocurrency czar to oversee coordination and broad implementation of cryptocurrency regulations, it has allowed the market to believe a BTC or cryptocurrency ETF will be listed, and yet there is still no firm regulation in place.
The biggest hurdle for US regulation is a lack of infrastructure and consumer protections. There is no legal definition of Blockchain assets, there is no "safe" way for US investors to hold the tokens, and there is no clearinghouse to ensure proper exchange and delivery of assets. The creation of the BAKKT platform, a joint venture between the Intercontinental Exchange and industry partners, will help pave the way for regulation but even it is still not active. When it is, it could be a game-changer for crypto. BAKKT will provide a US-compliant atmosphere for handling atomic swaps (a token to token exchange) as well as listing ETFs and futures products based on cryptocurrencies.
Expanding exchange environment
One of the many positives for cryptocurrency over the last year is the expansion of the exchange ecosystem. We did not see many new exchanges appear but what we did see was even better; the old exchanges are improving their operations and expanding the number of tokens that they list. One of the higher-profile exchanges participating in this expansion is Coinbase. The US-based exchange has opened its services from the previous three tokens (BTC, ETH, and LTC) to over a dozen. This means traders in the US and the world have easier access to many of the leading tokens that were previously only available from the source or through shady, unregulated, offshore exchange services.
Ethereum still the most advanced cryptocurrency
Yet another problem the cryptocurrency market faced in 2018 was a lack of progress with the Ethereum network. Ethereum is the most advanced Blockchain allowing cross-border exchange as well as powering smart-contracts and dApps, but it is handicapped by slow transaction speeds, privacy and security concerns.
The ETH team has had multiple upgrades and modifications on tap for over a year — many had been slated to launch in 2018, but setback after setback has prevented it from happening. The goal is for Ethereum to implement concepts — from sharding to sub-chains and ZK-Snarks — that will improve speed and security and help the network switch from POW to POS mining.
The switch to POS mining (proof of stake) is important to ETH as it will lower the cost of use for the system. The way it is now, if there is high demand for the Ethereum network (and there often is), the cost of using it becomes prohibitive for many applications. Ethereum may be the most advanced Blockchain but it's far from viable without major changes.
XRP making Ripples in Blockchain
Ethereum's lack of scalability and other issues have opened a door for other Blockchains like Ripple to step through. While Ethereum's developers are busy trying to solve their scaling issues and become the one Blockchain that can do anything, Ripple has been quietly focusing on a single application and doing a good job of it. Ripple is a cross-border payment platform aimed at large financial institutions. It has partnered with some of the world's largest banks, such as Banco Santander, and is expanding its services every day.
Ripple was not immune to the 2018 market sell-off, but it has survived better than most. The token has been exhibiting support at its August lows even while BTC, ETH, and LTC moved to new lows. The technical picture is still a little shaky; there is a chance that support at 0.2500 will be retested, but the long-term outlook is positive. Ripple is being used by the world's largest banks and that use will drive adoption of the network by individuals and businesses, and demand for the XRP token will drive its price higher.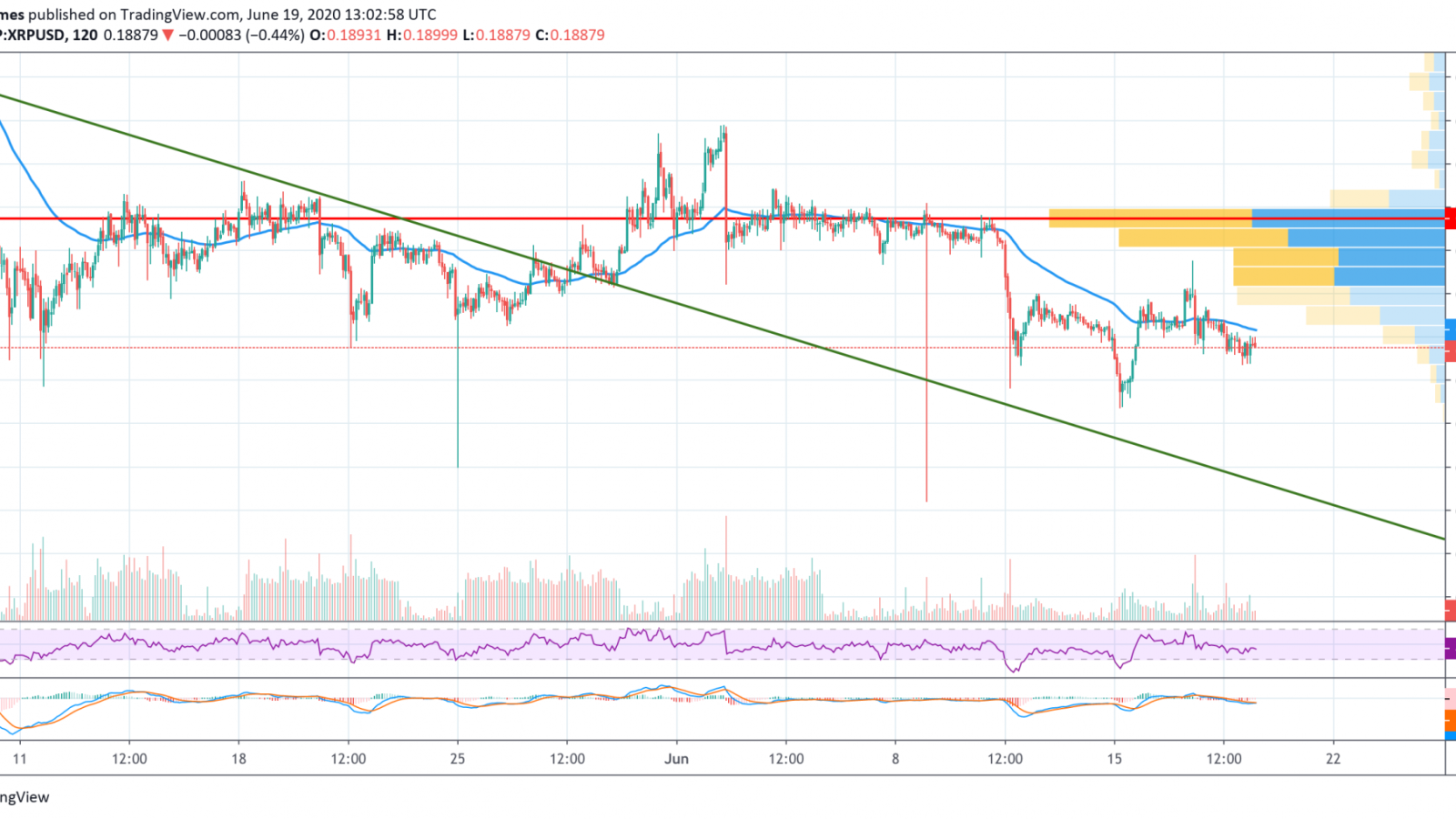 Three catalysts that will drive cryptocurrency markets higher this year
There are three catalysts on the horizon that will drive cryptocurrency markets this year. These are regulation, ETH upgrades, and ICOs. The implementation of regulation, specifically from the US, will open a floodgate of new capital to the market. Regulation will provide a "safe" environment for traders that has been sorely lacking and improve acceptance and use of digital Blockchain assets around the world.
After that comes the ETH upgrades. There is still no firm word on when to expect these upgrades but there is some speculation the Constantinople hard fork could happen as early as January. Constantinople is a combination of upgrades that are part of the larger push towards POS and includes five separate EIPs or Ethereum Improvement Protocols. The target date is January 16th — we'll see if they make it.
The final catalyst for 2019 will be ICOs. Industry experts are predicting a resurgence in ICOs this year and that will drive investment in the Blockchain. For one thing, most ICOs are built on an underlying Blockchain like ERC-20 for Ethereum. This means that with each new ICO, the value of the underlying chain will improve, too. If Ethereum is able to successfully implement the Constantinople hard fork, it will only drive the ICO market to new highs.
The final thought for 2018
My final thought for 2018 is that 2019 could be a good year. There are a lot of reasons to be bullish — the only thing now is to wait for the signals. Until then, the market is likely to remain volatile and new lows may be reached in top tokens like BTC, ETH, and LTC. These lows may prove to be the final lows but that may rest on the shoulders of the Ethereum development team; fingers crossed Constantinople launches as planned and is successful. If you aren't already HODLing some crypto, now is a great time to get in. Remember, you can't win it if you aren't in it.