Over the past two hours, the Whale Alert bot has spotted a number of Bitcoin transfers, one after another, made from Huobi to an anonymous wallet. Fourteen transactions, bearing 1,000 BTC each. That's $78,120,000.
In each transaction the recipient wallet was the same - 3D8qAoMkZ8F1b42btt2Mn5TyN7sWfa434A.
The owner is unregistered. Blockchain.com shows that its current balance totals 20,000 BTC - $117,620,000.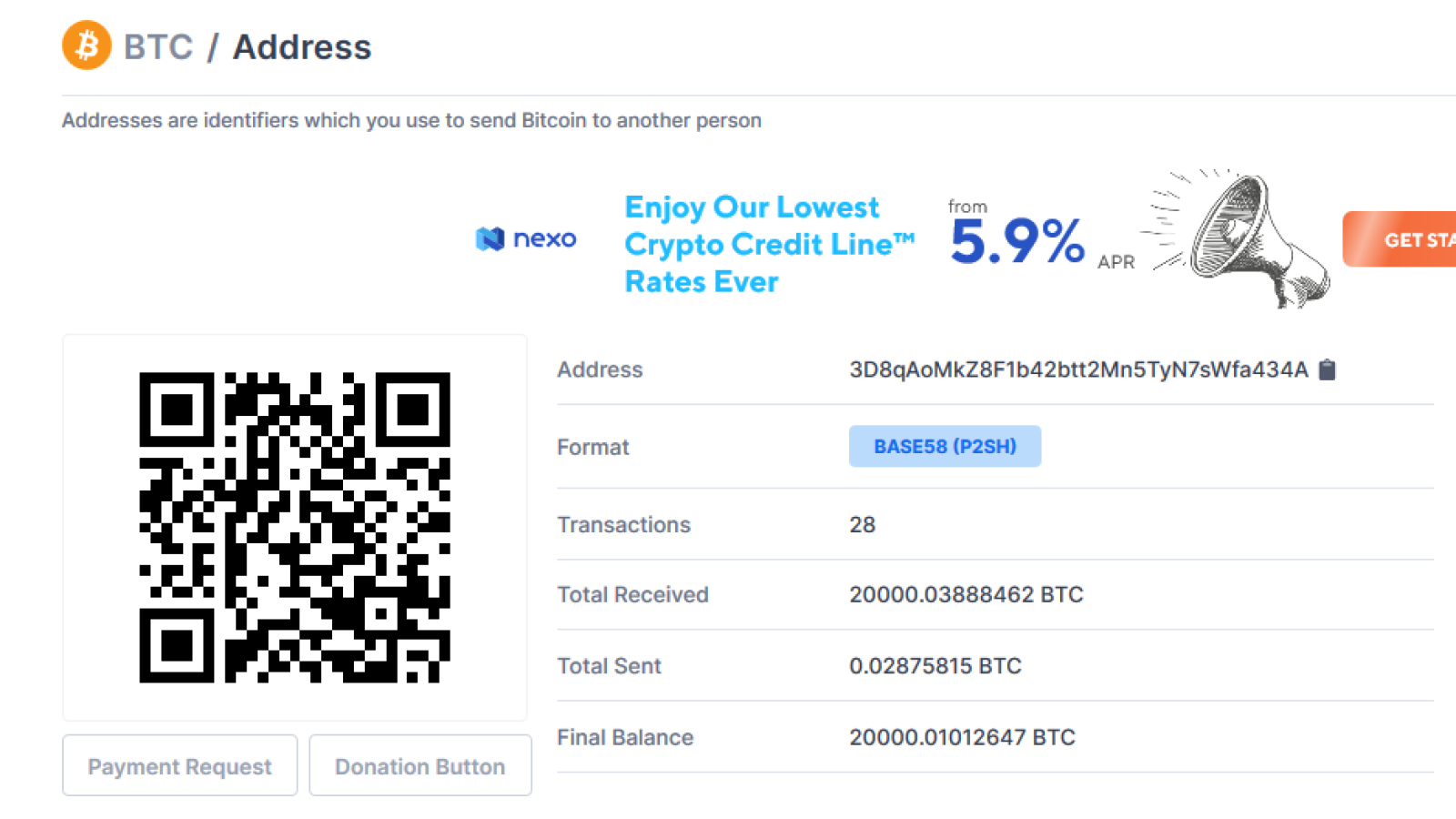 Whale Alert shows that on March 11, 5,000 BTC was transferred to the same anonymous address. This totals $39,414,612.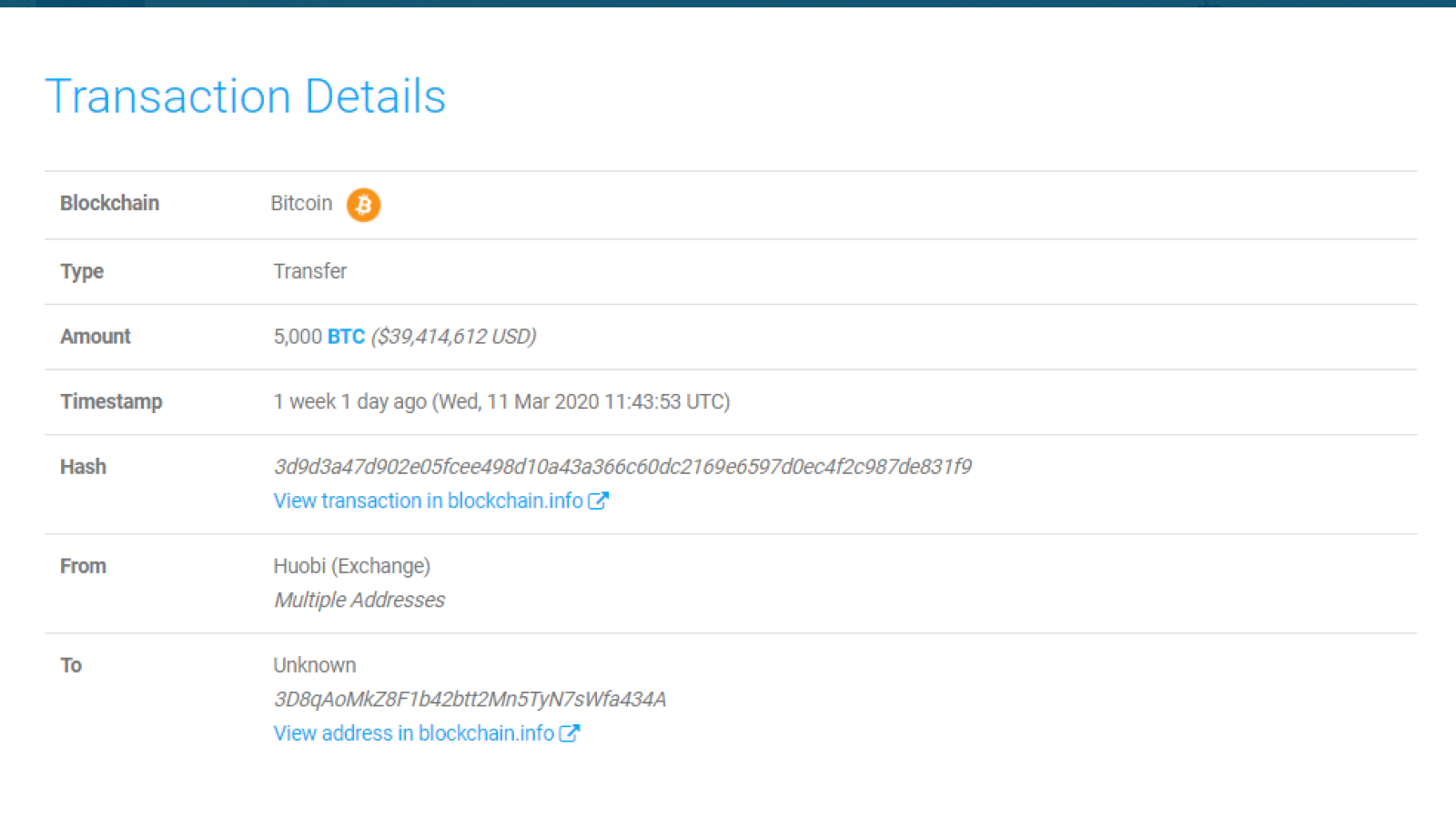 The Bitcoin price is pumping and has reached $5,757 in the past hour. In the comments on one of the aforementioned transactions, a Twitter user suggested that it is someone withdrawing their Bitcoin for long-term hodling.
Members of the crypto community are happy about Bitcoin moving up and are sharing their sentiments on Twitter.
Thank god for this small bitcoin rally. I was getting hungry af

— Udi Wertheimer〔?½?〕 (@udiWertheimer) March 19, 2020
Coins are up pic.twitter.com/7kANSgk84Y

— OnChainFX (@onchainfx) March 19, 2020