XRP, the cryptocurrency associated with Ripple, has been listed on MetalX.com, a rebranded version of the Proton DEX exchange.
This comes after XRP recently experienced a significant price drop. Despite this downtrend, the listing indicates a level of market confidence in XRP's potential and offers a new trading avenue for existing and potential investors.
Embracing XRP
MetalX.com represents a substantial evolution from its previous incarnation, Proton DEX, not merely functioning as a decentralized exchange but aspiring to be a full-fledged financial ecosystem.
The platform boasts an array of features designed to bridge the divide between security and accessibility, including zero gas fees, instant transactions and robust on-chain identity verification.
XRP's listing on MetalX.com enables users to engage in decentralized trading with a fully decentralized order book,
OTC trades
powered by smart contracts and streaming payments to settle transactions over time.
XRP's price woes
XRP's price has recently retraced the gains it made following the SEC v. Ripple case, currently hovering at $0.47, with a market cap of $25.1 billion.
Financial analysts like Benjamin Cowen note that "narratives do not drive the market, liquidity does."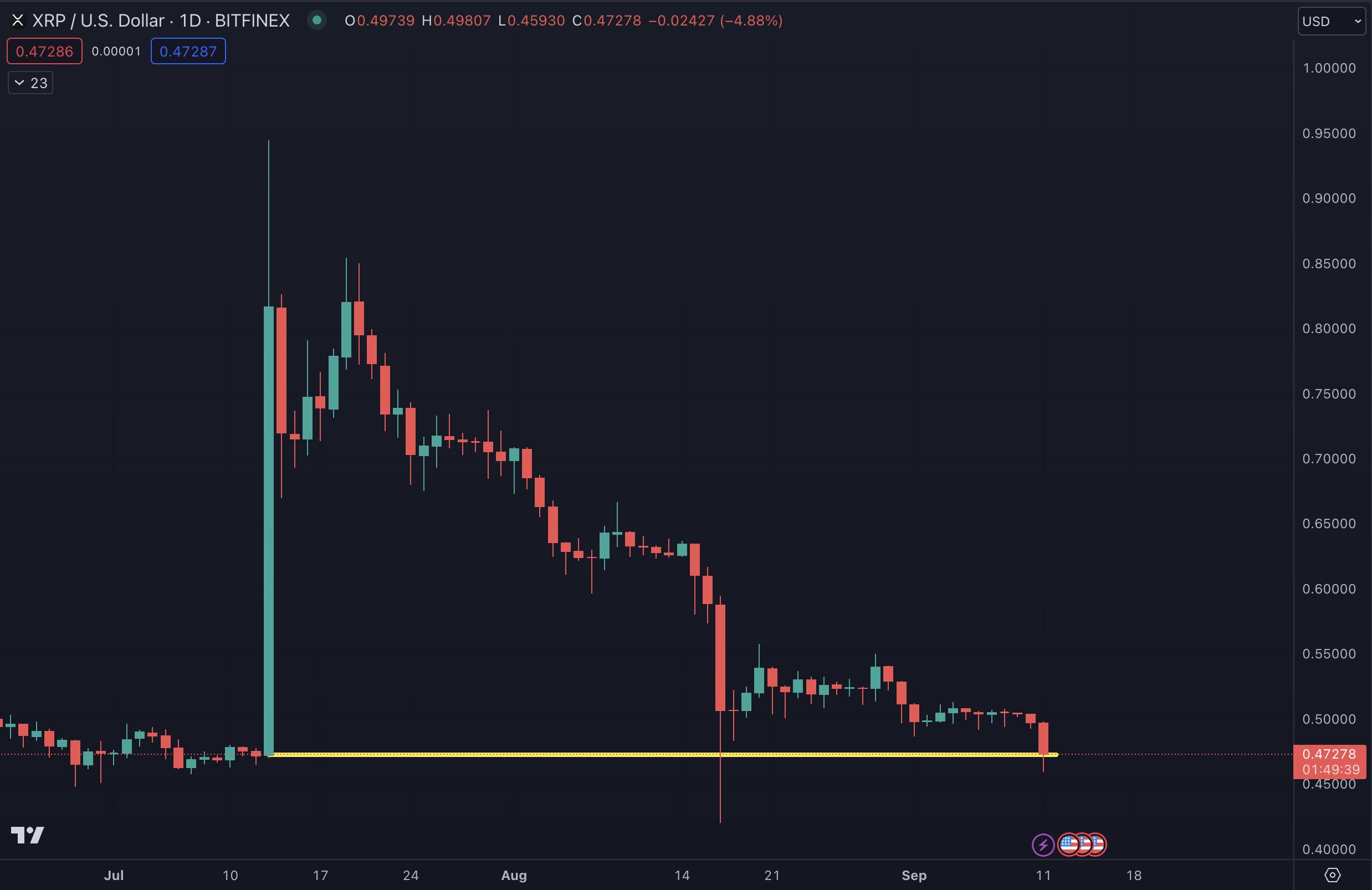 After initially spiking to above $0.80 in July — thanks to being relisted on major exchanges like Coinbase — the cryptocurrency has struggled to maintain its upward trajectory.
However, its 24-hour trading volume of over $1.15 billion suggests that there remains a considerable level of interest in XRP despite its recent setbacks.