The XRP asset has finally crossed the $0.5 mark, currently trading at approximately $0.5025. This price level has long been considered a psychological barrier, and breaking it could be a harbinger of more bullish activity. But what's next for XRP? Let's delve into the details.
The $0.5 threshold is not just a number; it is a psychological resistance level that traders often eye cautiously. If XRP manages to maintain its position above this level, it could pave the way for tackling the next significant resistance — the 200 Exponential Moving Average (EMA). The 200 EMA has historically been a tough nut to crack, but with the newfound momentum, it might just give way.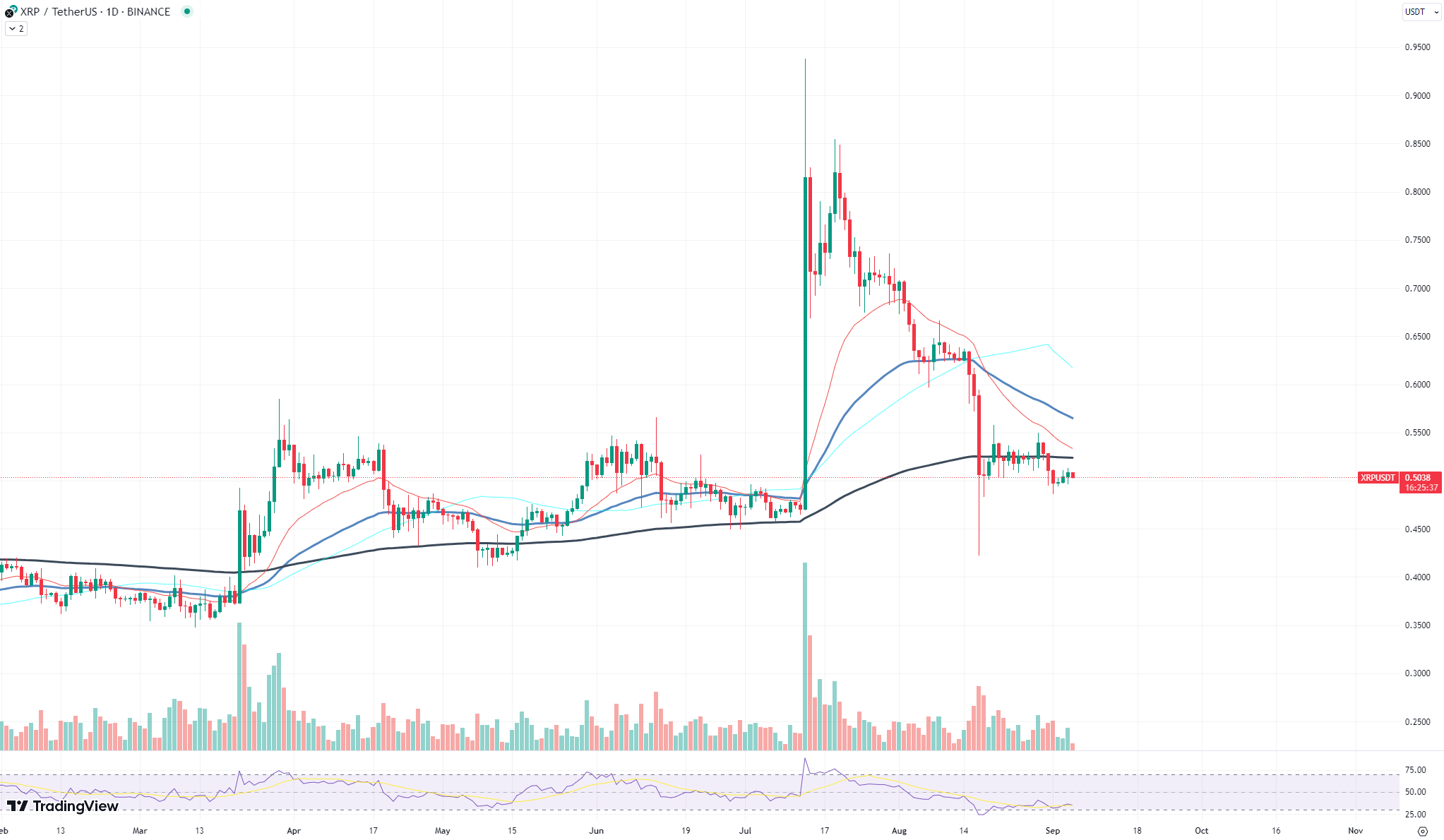 Interestingly, the trading volume for XRP has been on a downward trajectory. While this might typically signal a lack of interest, in this context, it could mean that the selling pressure is waning. Fewer people are looking to offload their XRP, which could be interpreted as a sign of growing confidence in the asset's potential.
Now, let's talk about the dreaded "death cross," a technical indicator that often spells trouble. If XRP successfully breaks the 200 EMA, the chances of a death cross occurring diminish significantly. In simpler terms, the asset would likely steer clear of a bearish crossover between its short-term and long-term moving averages, thus averting a potential market downturn.
The weekend trading sessions did not show any significant selling pressure, suggesting that larger investors might still be betting on downward movement. However, the recent price action could potentially change this sentiment.
The next key level to watch is the 200 EMA. If XRP can conquer that, not only will it solidify its bullish stance, but it will also significantly reduce the likelihood of a death cross.