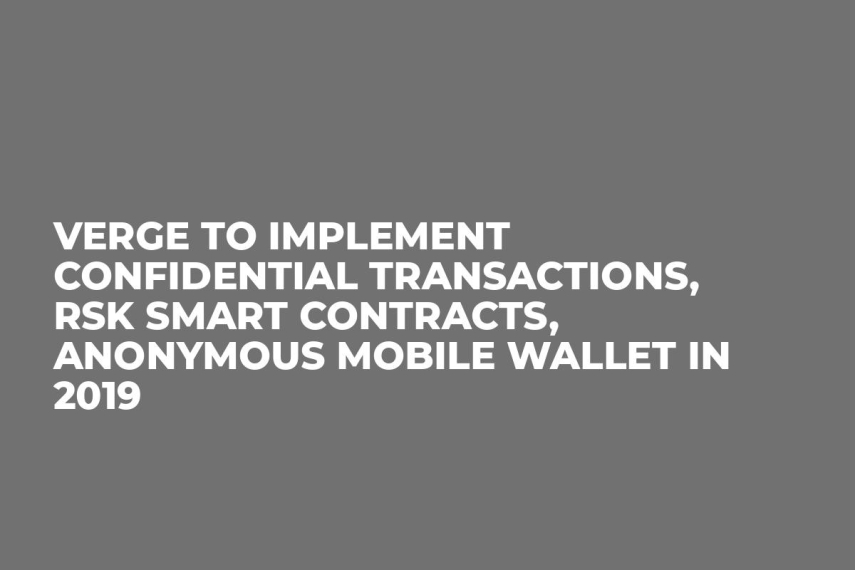 Cover image via U.Today
Recently, the Verge (XVG) platform has been climbing up, partnering new big companies, like Pornhub, and others. Small firms have been starting to accept XVG as payment.
Later on, the team updated their roadmap and brought it up to a new level. Certain stages of it are about to be completed already.
The performed innovations
They have already released the XVG Core Wallet 4.0, which includes Tor Integration and Optional Stealth Addressing.
The XVG developers also plan to upgrade their website to make it easier to use on mobile phones, put up the updated roadmap on it and a blog with the official company news.
Some innovations are only about to be completed, though. For example, Verge Merchandise Store with XVG branded apparel- 90 percent complete. Also, the XVG Miner for Windows, Official Mining Pool and Mining Guide- are all 75 percent finished.
Other upgrades ahead
Similarly to Monero, Verge intends to start using Ring Confidential Transactions (RingCT). This system allows masking the amounts of coins transacted. Along with this 35 percent completed feature, another powerful multisignature mechanism will be integrated, which will make transactions very difficult to track.
Implementing RSK Smart Contract system in the Verge platform is 25 percent complete. It will allow the system to make 300 transactions per second and verify payments in less than 20 seconds.
Among other plans is to start using anonymous mobile transactions through the I2P system via the XVG Android wallet, which will be released in 2019. The I2P network ensures a powerful secure environment for messaging over the Internet.