These are some of the latest news on Bitcoin, which can have an influence on its price. These are fundamental, not technical, news.
- Spanish Deputies to Debate Creating 'National Crypto Council'
- Bitcoin to Bottom Out in a Few Months, Research Claims
What are the implications of these news reports?
The proposal by Spain's People's Party (PP) about forming a 'National Council of Cryptocurrencies' with the strategic purpose of regulation of cryptocurrencies and blockchain technology while also providing independence to Spain — especially to policy issues — is important as it can provide an organized legal framework and network for crypto and blockchain-related businesses.
Two of the most crucial issues and concerns related to cryptocurrency are safety and the reliability of the market. Spain takes the cryptocurrency market very seriously as it will host one of Europe's biggest blockchain events, Congreso Internacional Blockchain, on Dec. 12-14, 2018. Regulation is a topic that will be important during 2019 and beyond.
As the cryptocurrency market is decentralized, any first initiatives from countries to offer a tax-friendly and secure legal framework for blockchain business purposes will give an edge to these countries. In business, a competitive edge is very valuable if it lasts.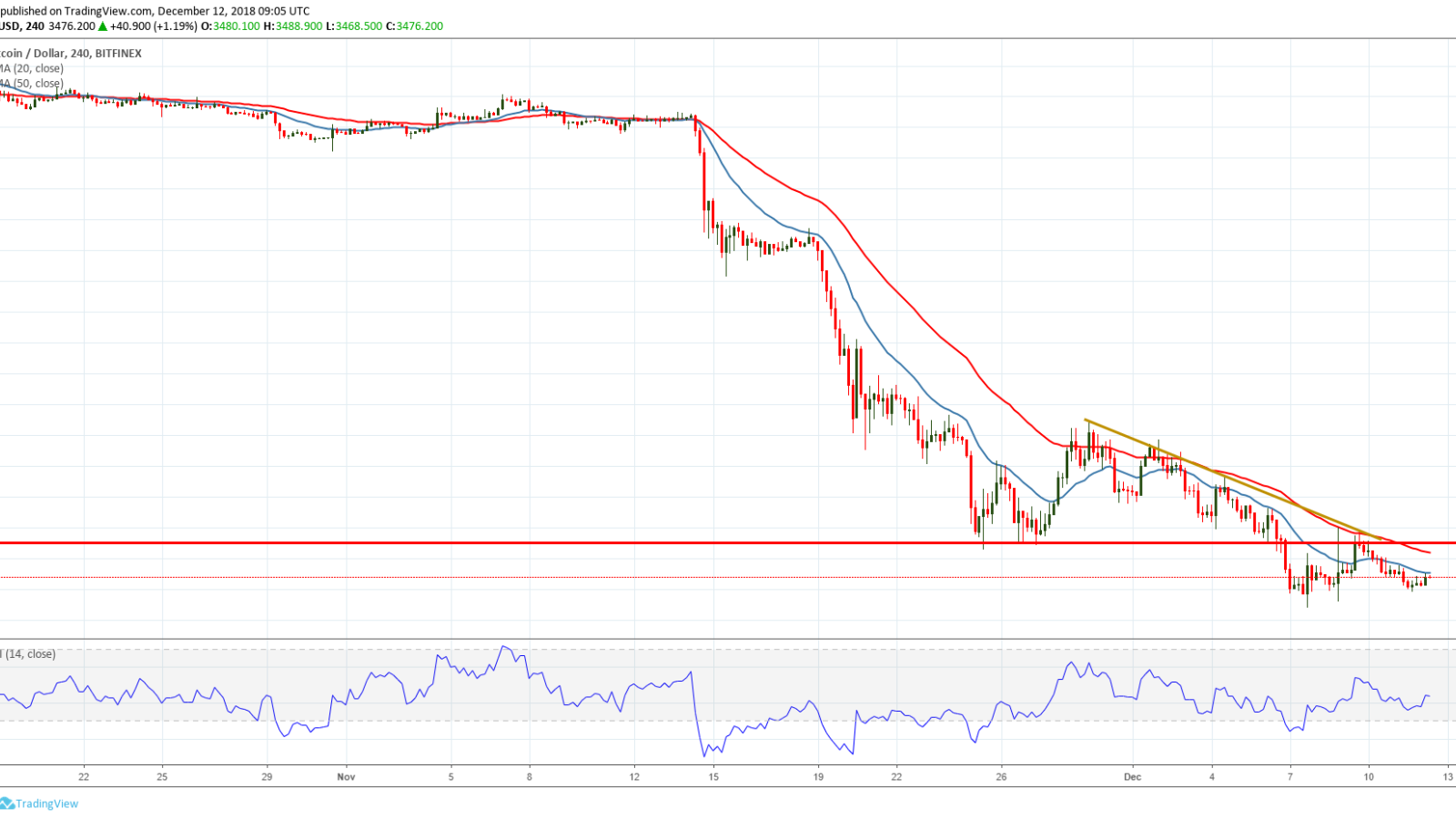 A forecast that Bitcoin will bottom in 2019 and then move higher due to the Lightning Network's success from Delphi Digital is focusing not on technical factors, but on business adoption and prospects about Bitcoin and its future.
"In order for Bitcoin to work as a medium of exchange, we believe it first needs to establish itself as a store of value to help reduce its volatility," the paper stated.
Instant transactions and lower fees are positive factors for Bitcoin, which is trying to become a medium of exchange in daily financial transactions.
Important Bitcoin statistics for December
Bitcoin, with a price of $3,456 as of December 12, 2018, has lost almost 79.21% of its value in 2018 compared to the January price of about $18,000. Here are some interesting statistics for Bitcoin other than its performance.
· Unrestricted in 110 of 251 countries/regions.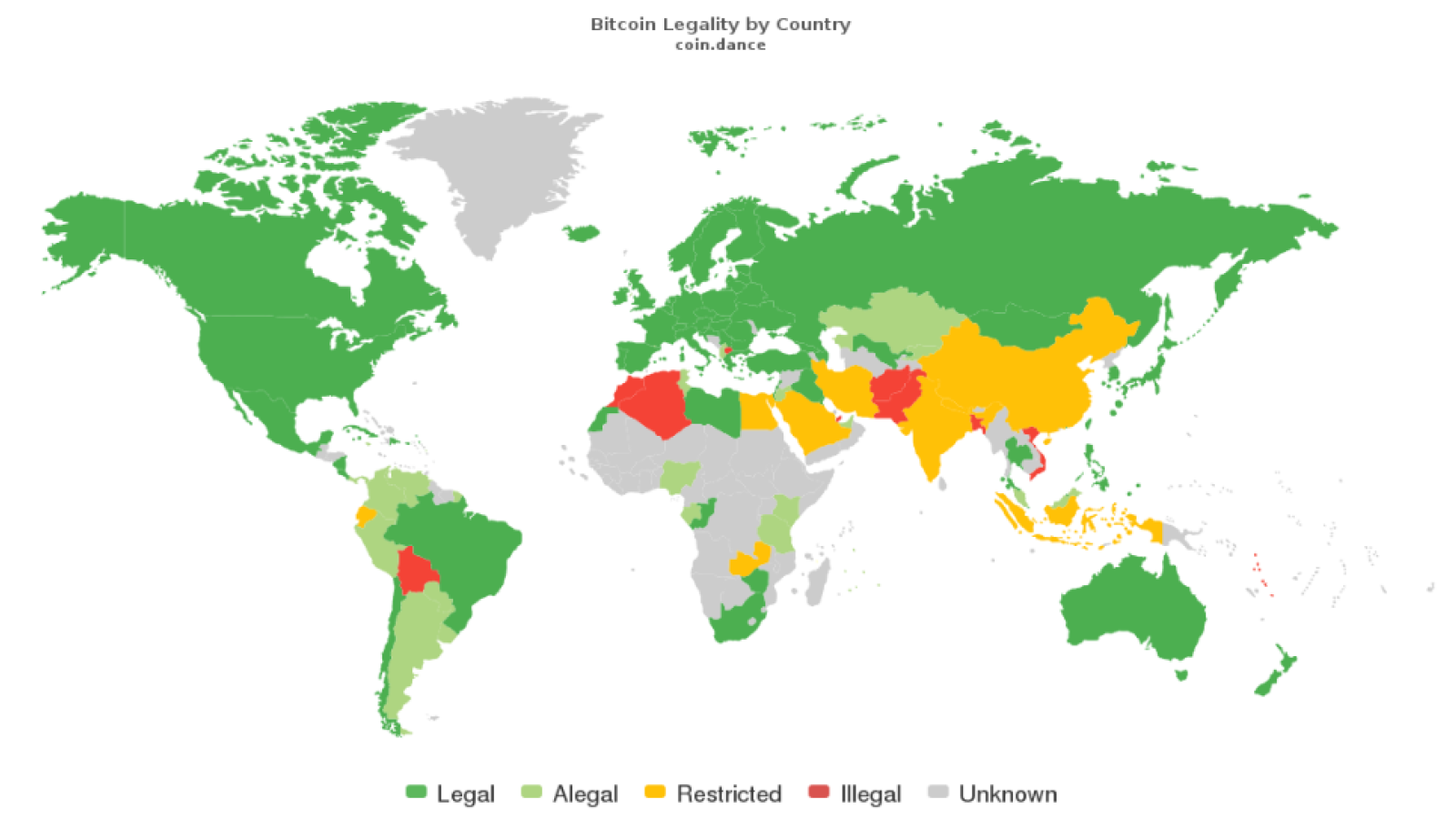 · It is unrestricted for now in 43% of countries/regions. There are differences in classifications of Bitcoin as a currency, property or bartered goods among these countries.
· The Bitcoin search volume on Google trends peaked in late 2017 and then declined in tandem with Bitcoin's price.
· The largest part of the Bitcoin community's interests is related to financial services and investment services, while the smallest ones are related to business and productivity software.
· Bitcoin community engagement by gender shows that the male gender dominates the market with a percentage of 91.22%.
· Bitcoin community engagement by age shows the majority group is the age of 25-34 with a percentage of about 48%.
· The major device used to access information about Bitcoin is a desktop device with a percentage of 76%. Only 3.12% of Bitcoin community engagement is made with a tablet.
· The next Reward Halving date is May 10, 2020.