The cryptocurrency industry has been on a decline for more than two years now. However, one project went against the trend and made quite an impressive feat in its early pre-sale launches.
Supporters of TMS Network (TMSN) can take part in pre-sale and buy tokens here.
The TMS Network launched its presale earlier this year and has managed to attract traders from around the globe
TMS Network (TMSN) visited by more and more investors
The TMS Network (TMSN) is an Ethereum-based crypto platform that combines both traditional and innovative trading systems. It is a decentralized blockchain that supports the exchange of all digital assets, including futures, stocks, crypto, etc.
What makes TMS Network (TMSN) an exceptional initiative is its commitment to industry advancement. This blockchain project provides cutting-edge transaction features, reducing latency to milliseconds.

Additionally, it provides a smoother exchange process with a significant decrease in gas fees.
TMS Network (TMSN) networks broadens its offering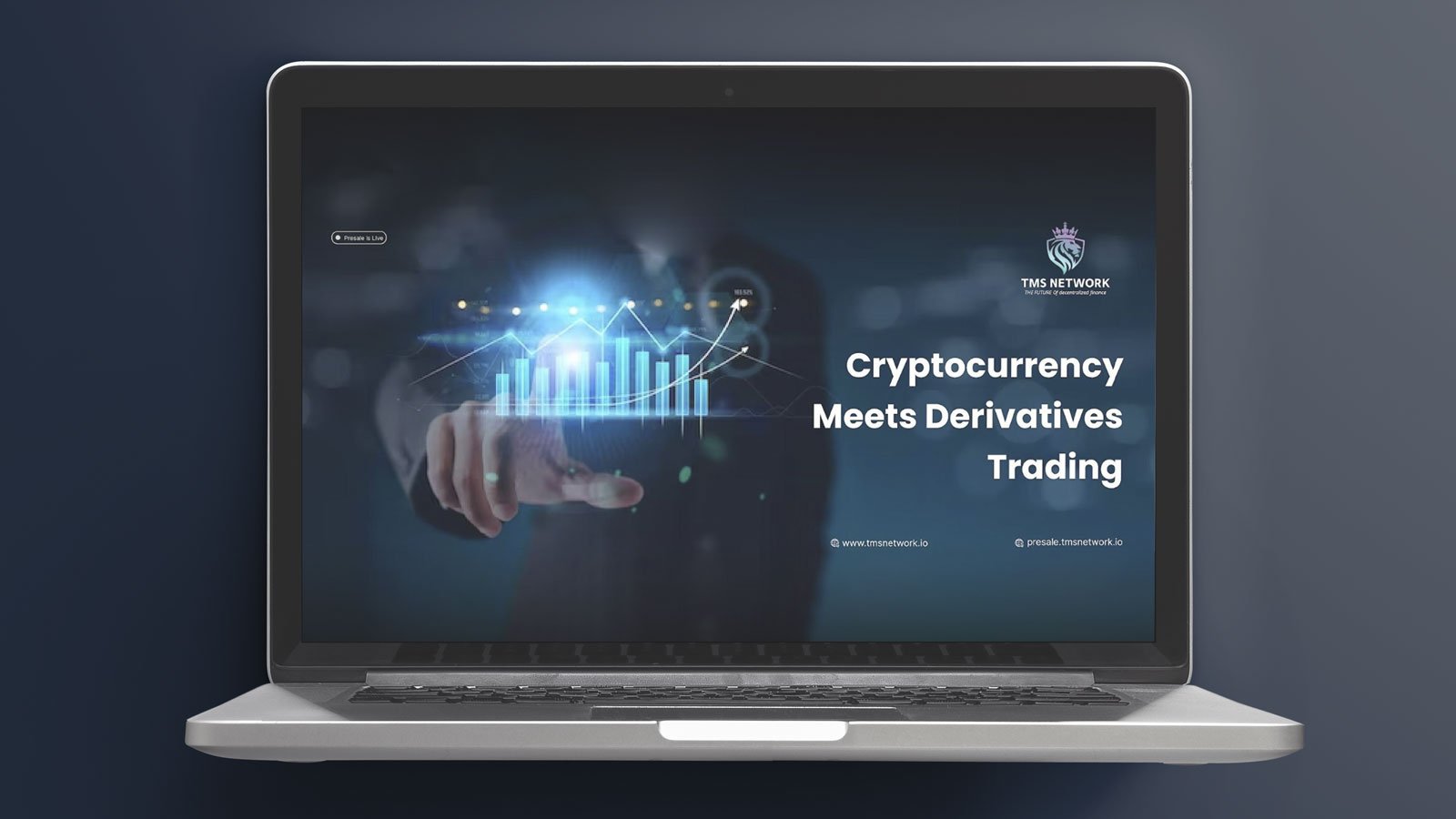 There are several unique benefits offered by the TMS Network (TMSN), making it appealing to investors over its competitors, Chainlink (LINK) and Litecoin (LTC).
TMS Network (TMSN) has its governance token, $TMSN. What's interesting about this digital coin is all token holders will have a major involvement in the advancement of the platform, allowing them to contribute alongside the development team.
One of the major advantages of dealing with TMS Network (TMSN) is that a user does not need a traditional bank account or pay up FIAT currency as fees in order to interact with the coin or the blockchain.
TMS Network (TMSN) has been on a roll since its initial introduction. However, it reached new heights after its pre-sale managed to secure a whopping $6 million in funding, boosting its status on the market.
Chainlink (LINK) struggles with selling pressure
Chainlink (LINK) is a decentralized oracle network that operates on the Ethereum blockchain. It works by collecting real-world, off-chain data for the execution of various smart contracts.
Founded in 2017, Chainlink (LINK) was created as a bridge between the centralized world and its counterpart. Initially, the project was a massive success, drawing traders and investors due to its innovative approach to the cryptocurrency industry.

However, the bear market wasn't kind to Chainlink (LINK). After its peak price of $53 in May 2021, it has had a massive decline in its value, hovering around $5 to $6.
Litecoin (LTC) community remains confident in the product
If you are a crypto-enthusiast, you definitely know about Litecoin (LTC).
This project had a revolutionary launch in 2011 and gained a lot of interaction over the years. Litecoin (LTC) functions on an open-chain blockchain with a peer-to-peer network. It is a cheaper and more accessible solution to the crypto-giant Bitcoin (BTC).
While Litecoin (LTC) has maintained a big influence in the market, its price and value have been quite volatile over the past few years - making it a rather risky investment.
Moreover, its halving process reduces the mining reward to its users. This makes the consumers less enthusiastic about minting new Litecoin (LTC).
Find out about the TMS Network (TMSN) pre-launch event using the links below:
Presale: https://presale.tmsnetwork.io
Website: https://tmsnetwork.io
Telegram: https://t.me/TMSNetworkIO
Twitter: https://twitter.com/@tmsnetwork_io