TMS Network (TMSN), a novel DeFi protocol, has emerged as a formidable contender, surpassing its major rivals. This victory signals a major milestone for TMS Network and positions it as a key player in the ever-evolving crypto ecosystem.
Supporters can purchase TMSN pre-sale tokens here.
TMS Network (TMSN) demonstrates potential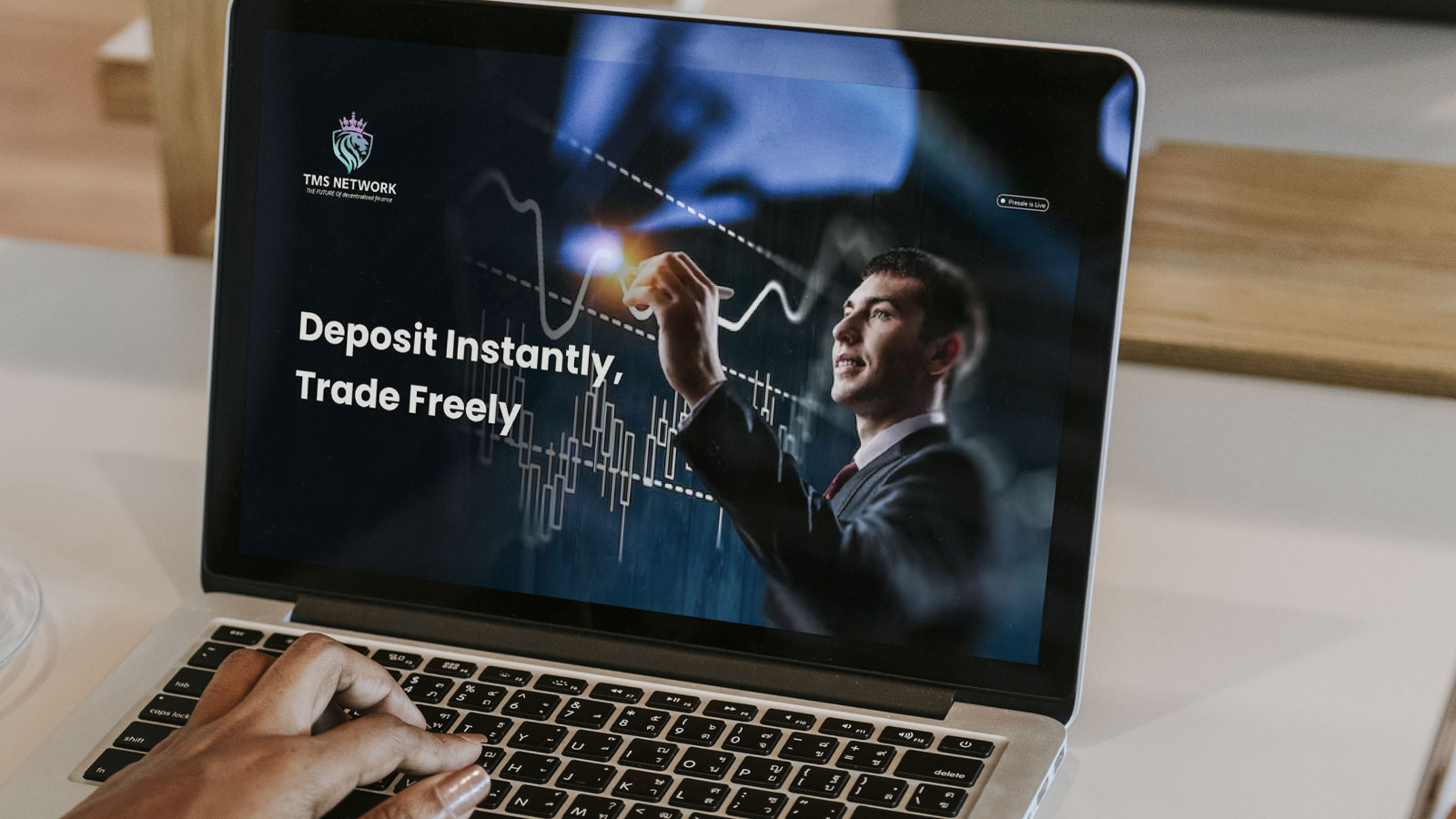 The cryptocurrency industry is witnessing a revolutionary breakthrough with the emergence of the TMS Network (TMSN). The cutting-edge decentralized trading platform established by TMS Network (TMSN) offers a comprehensive solution for derivatives trading, enabling users to engage in equities, futures, forex, CFDs, and cryptocurrency trading, all without the need for intermediaries.
TMS Network (TMSN) has successfully addressed various trading challenges, such as price uniformity, high fees, transaction delays, and bad user experiences.
One of the standout features of TMS Network (TMSN) is its permissionless nature. Unlike traditional trading platforms, users don't have to undergo KYC verification, use fiat currency, or even create an account. Instead, trading on TMS Network (TMSN) simply requires a crypto wallet and access to the platform.
Chainlink (LINK) bulls remain optimistic
Chainlink (LINK), the decentralized oracle network, has experienced a recent decline in value, mirroring the broader downward trend in the cryptocurrency market. Over the past month, Chainlink (LINK) has dropped by more than 17%, hitting a low of $6.25. Currently, Chainlink (LINK) trades at $6.66, representing a slight increase in the last 24h of less than 1%.
Despite the recent fluctuations, Chainlink (LINK) has demonstrated its resilience and potential to rebound in the face of market challenges, making it a project worth monitoring for investors and enthusiasts alike. Analysts remain optimistic about the future of Chainlink (LINK), especially with the recent partnership it has formed with Akron Finance. This collaboration is expected to enhance the security and reliability of the Chainlink (LINK) network through the integration of the Akron Crossing Network.
Chainlink's venture into the billion-dollar asset tokenization market has generated immense enthusiasm within the crypto community, particularly among supporters of Chainlink (LINK). Key figures in the ecosystem have highlighted the long-term potential and milestones that Chainlink (LINK) can achieve, further generating interest and support for the project.
Cardano (ADA) investors are waiting for the upgrades
Despite Cardano (ADA) enjoying a robust community and a widely respected proof-of-stake consensus mechanism, the cryptocurrency's recent price volatility has sparked apprehension among investors. While Cardano (ADA) reached a monthly high of $0.46 in mid-April, it has experienced volatility and a downward trend, hitting a monthly low of $0.35 a few days ago.
Currently, Cardano (ADA) is trading at $0.371, reflecting a 0.38% decrease in the past 24 hours. Approximately 80% of Cardano (ADA) holders are witnessing losses on their investments, as they purchased Cardano (ADA) at a higher price than its current value. This bearish signal raises caution among traders and investors.
On a more positive note, Cardano (ADA) has recently introduced an ecosystem update aimed at positioning itself as a leading Layer 2 scaling solution in the crypto space. This strategic move is expected to drive adoption and potentially contribute to the price growth of Cardano (ADA). Additionally, increased buying activity from Cardano (ADA) whales suggests a bullish outlook for the cryptocurrency.
Explore the TMS Network presale here:
Presale: https://presale.tmsnetwork.io/
Website: https://tmsnetwork.io/
Telegram: https://t.me/tmsnetworkio
Twitter: https://twitter.com/tmsnetwork_io