France is taking serious steps towards Bitcoin and cryptocurrency adoption as the French Prudential Supervision and Resolution Authority recently authorized the Federation of Tobacco Shops to sell Bitcoin at the beginning of 2019.
What this means is that thousands of retail tobacco shops will offer the option to buy BTC in the easiest way possible: just buy a pack of cigarettes (or don't) and add a BTC purchase of 50, 100, or 250 Euros. No exchange account needed, no hassle, no complicated procedures, and no regulatory hurdles. This will surely increase the number of cryptocurrencies (Bitcoin) users and could generate a price rise, but, even if it doesn't, it is still another notable step towards mainstream adoption.
Charts at a Glance – BTC/USD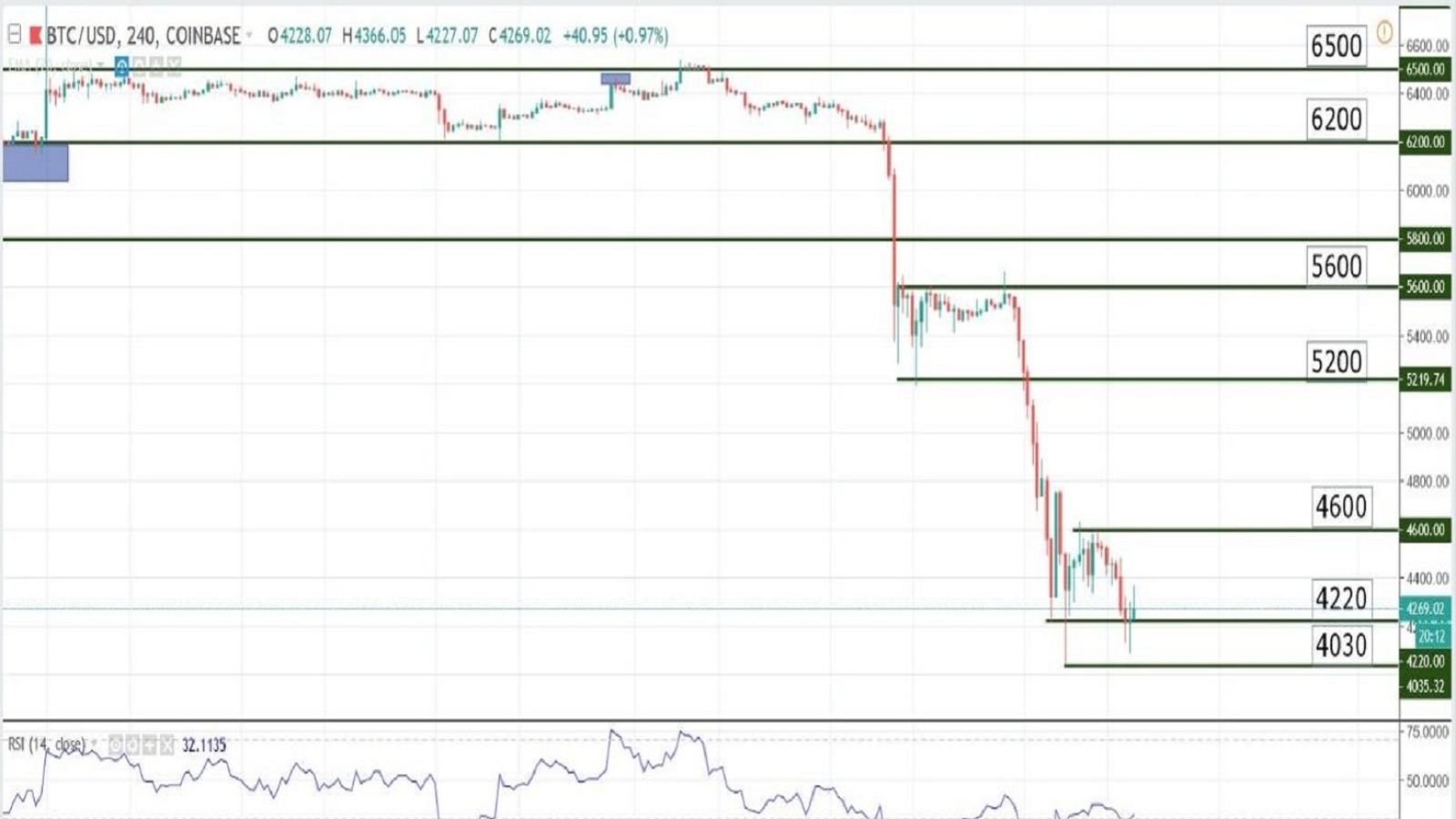 The crypto markets continue to bleed out as the total market cap dropped below 140 billion USD within the last week. Bitcoin is down almost 22% over the last 7 days and almost 4% during the last 24 hours, so things are not looking too bright now. The good news, at least for the time being, is that Bitcoin has found support in the 4200 area.
After dropping very close to our predicted target ($4,000), BTC/USD bounced higher and is stabilizing around the 4200 mark. The downtrend is still going strong, but the pair needs some bullish retracement or at least more of this sideways movement before attempting to break below the 4000-key level. If in the meantime, it manages to create a higher high and to break 4600 resistance, we may see a stronger recovery.
Support zone: 4220 - 4030
Resistance zone: 4600
Most likely scenario: choppy movement between 4200 and 4600
Alternative scenario: rise above 4600 resistance