As regulators step up their vigilance and take stringent measures against crypto companies that fail to comply with securities standards, many in the crypto community agree that regulation clarity is the most urgently needed ingredient for bringing stability and growth to the crypto market.
Recently, decentralized exchanges are taking their turn under fire, and while the amount of regulatory action is intensifying, regulatory confusion has not been resolved – if anything, it's increasing.
Given how essential the resolution of this impasse is becoming for the crypto space, perhaps it's time for the tech community to stop waiting for Blockchain to speak for itself and take more definitive action. But what forms can such action take?
Brent Cohen, Head of Product at Element Group and co-Founder of the Digital Asset Trade Association (DATA), is one member of the community taking concrete steps to shape the legal discourse around Blockchain and its applications. Having already achieved significant success with crypto legislation in Wyoming, DATA is bringing together enthusiasts, experts and legislators to come up with a common language and best practices that will facilitate the adoption of this technology.
U.Today (Katya Michaels): Advocating for supportive Blockchain and crypto legislation is not your day job. Why did you think this was important, but also feasible, to do?
Brent Cohen: There is a long tradition, both in the United States and elsewhere, of citizen lobbyists who take important issues to their representatives. Uber and Airbnb came to market, disrupted everything and then when the regulators came and shut them down, they went to the users and said – go lobby city hall. So, there are good recent case studies of technology innovators calling on their enthusiasts to lobby for change.
It's also very clear that the crypto world is up against major forces in the banking industry, which is legitimately concerned about a threat to its cash flow. Banks are investing in Blockchain and hedging their bets, but they also like the status quo, and the status quo is set up traditionally to help incumbents.
The Blockchain world is a disruptive force, and we just couldn't let this big of an opportunity go by without engaging directly in the political sphere. It was a business imperative drawn on recent history and a recognition that tech has sat on its hands for a very long time and let government push it around a little bit. Or perhaps, we think that we're outside of the realm of government influence, or that we're on the right side of history.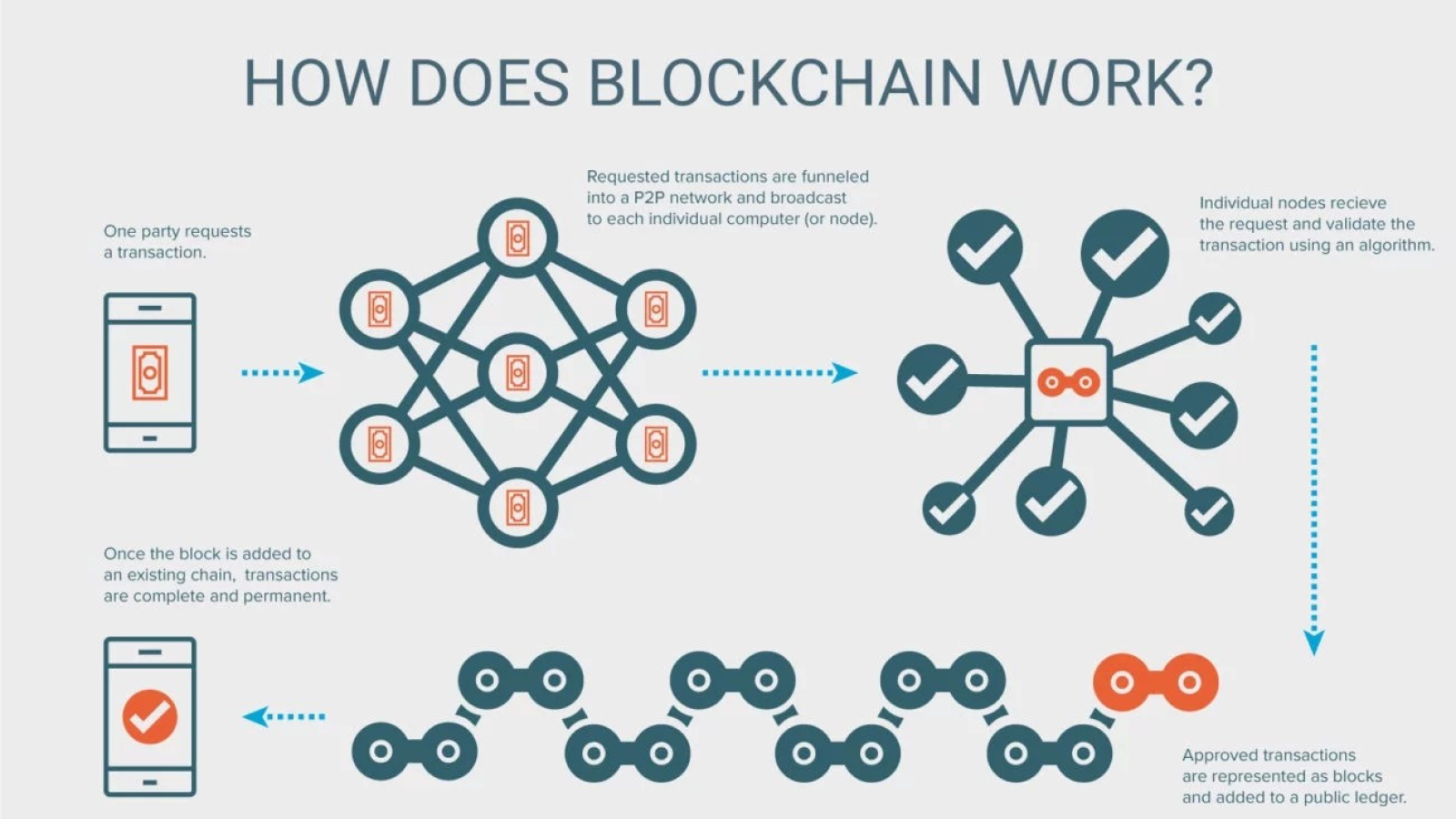 All of those may be true, but it's not a good way to operate, especially when you're dealing with money, which is very regulated. So, we had to jump in and create something. An opportunity was presented to us in Wyoming, we got some laws passed there and we've just been carrying the ball forward wherever we can all around the world.
UT: Clearly, financial institutions have a lot of lobbying power and endless funding. How can an association like DATA compete?
BC: The key message is always going to be jobs and revenue. It's always going to be about being an innovator, because that attracts business and creates a climate that leads to more innovation and investment. At the grassroots level, you can get governors and state legislators to put money into accelerators, into tax breaks, incentives to energy companies. There are lots of ways you can create a conducive environment at the local level without having to rely on a federal government or an international body.
Having said that, it doesn't stop at a state line or a country border. The global regulators, and there are more than we care to think about, have no consensus on how to handle this emerging field. That is one place where DATA can clearly play a convener role to bring regulators, legislators and the industry together in conversation, not just in the United States, but around the globe.
UT: California recently passed a bill that redefined electronic signing and electronic transactions to include Blockchain. What is the average policymaker's level of education and awareness about this technology, in your experience?
BC: There is an old phrase "a mile wide and an inch deep" – well, it's a mile wide and maybe a millimeter deep. It's just general principles and hearsay and a lot of bad information. When I hear US senators, mayors, congressmen talking about how crypto was used by global terrorists and drug runners, I'm thinking – yes, so is the US dollar and in a much bigger way.
It's up to us as an industry to counter some of that misinformation, just by showing what we're doing. Let's talk about the best practices, the fact that we are KYC and AML, that we are trying to follow all the relevant guidelines from whatever regulatory body we're working with.
What DATA wants to do is create a framework for understanding the space, for fostering dialogue and consensus among all the parties involved. It's not going to be controlled by any one entity or any one fund. It's a democratized grassroots organization, which we think will have wide support.
KM: Does advocating at the state level turn out to be a good entry point into wider legislation? As states lead the way, perhaps their decisions will form the groundwork for the federal policy?
BC: Absolutely. Here in the United States there have been three forces shaping the industry: The first is regulators who, as we've just described, don't necessarily have a deep understanding of the space. The second is legislators who are called into action by constituents or by business. The third is courts, specifically plaintiffs' attorneys and others that may come to bear as the industry goes through its continued corrections.
All of those are out of our control. The only thing that we can do is mobilize our supporters. And the best pressure point is at the state and local level, because you can bring in local business leaders and talk to local legislators who are directly accountable to those.
It's a little harder on the national level – not to say that we're not trying there, and we certainly haven't abandoned talking to all the relevant regulatory agencies, but the states are where the action is right now. We have other players in the industry – Digital Chamber, Coin Center and others – that are working very heavily at the national level, doing a great job of educating and informing.
UT: Are there significant geographic differences among the states in the level of openness and acceptance of Blockchain technology?
BC: Oh, sure. Some states are more technologically progressive, like California, Washington State, New York State. Wyoming is one of the best states in the country to do business right now. There are lots of good reasons why Wyoming wanted to be in front, not the least of which is the small population. How can they generate revenue in that state?
They can bring in this sort of growing business – as a result of their passing Blockchain legislation, company registrations are way up. The University of Wyoming has a big Blockchain lab. I mean, they're all in.
There are other states that need a little encouragement. Perhaps there are just no native players in the Blockchain ecosystem in their states. So, we're being strategic on where we deploy our resources.
UT: What is the best way to deal with getting resistance or a blank stare in response to lobbying efforts?
BC: People tend to glaze over unless they are deeply engaged in our space, so we need to find things to talk about that are relevant and commonly understood: privacy, business, jobs, whatever is of interest to the audience. Once you've reached common ground, you work towards resolving areas of disagreement. I think everybody agrees that there are bad actors in this space. How do we as an industry police ourselves?
UT: You and some of the other board members of DATA come from a background of PR and marketing. Do you feel that a lot of this work is about the proper presentation of the subject?
BC: Without question, it's all how you frame the issues. If I go into a deep dive on Blockchain technology, forget about it, you lost them. It's like me going into a deep dive on how email works or how your credit card works. You whip out your credit card, you pay somebody, you don't think about how the money gets pulled from your account.
So, we have to abstract the technology from the use case. When we're talking about utility tokens, for instance, I explain that a utility token is like going to Chuck E. Cheese's and buying a bunch of tokens. You can only use those tokens at Chuck E. Cheese's. You've paid cash or used a credit card to buy those tokens.
Now, if you take those tokens away and you have them in your pocket at home, they're of no use to you unless you have a friend who is going to Chuck E. Cheese's. That friend may want those tokens, so you can give them to him, or you could sell them to him, and that's the secondary market. But the primary use is at Chuck E. Cheese's.
It's really about explanation. We have too many words that mean the same thing. Every time I see somebody pitch a crypto business, they spend the first three to five minutes defining terms. Just to have a common vocabulary would be progress.
UT: Some terms, like ICO, have acquired a bad reputation.
BC: ICO, crypto – these are words that have loaded meaning to them. Blockchain is definitely preferable because it's benign. It doesn't have any value associated with it, good or bad. A digital ledger technology is another way to describe it. I'd rather just get past all of this and call it digital assets. We're dealing with digital assets in a tokenized universe.
And what does that mean? What are the technologies, what are the processes, what are the regulations that need to be enforced? From the consumer point of view, they don't care – they just want it to work and they want to be protected. If there's a problem, they want to know that they can go to somebody and complain. That's a challenge in a decentralized world, because there's nobody to hold accountable. How do you handle governance and maintain a set of rules in a decentralized space? It's complicated.
UT: This is a relatively new initiative – DATA has been around for about a year. How has the community responded? What are you hopes for the near future?
BC: The immediate support for Wyoming by the crypto community was overwhelming. A call went out and it was answered – people flew to Wyoming and testified. We've managed to keep a good chunk of those people engaged over the period of time it's taken us to set up the nonprofit, to file documentation with the IRS, to get a bank account, lose that bank account because we're a crypto company, and then get that bank account reinstated because we explained – no, we're really a trade association and we're accepting all of our dues legitimately, we've got a paper trail.
We have a board – the founders of DATA that are scattered around the globe. The industry is very supportive, and the regulators are very supportive, surprisingly. They want a conversation, they do want people to come in and not just say "we've got a problem," but come up with solutions.
UT: Maybe they're relieved to have an intermediary that speaks both languages.
BC: They would be very happy. There is a need for an industry body to speak on behalf of the industry to regulators, to set good standards, determine best practices. The greatest support we've gotten is from the attorneys, the lawyers that are actively working around the globe in this nascent space. Bringing the legal profession into this is critical. The fact that we were able to tap into some of the best minds in the industry around the world, have them donate their time just by asking them – it's very gratifying. It also showed that they feel the need to convene. People out there in the space are raising their hand saying – pick me, because I want to be involved in this conversation.