Stellar (XLM) as most of the major cryptocurrencies has a rough year in 2018. From the high price of $0.9084 on Jan. 1, 2018 the current price is at $0,1176 as of Dec. 8, 2018. Still with all this decline it is number four on the Top 100 cryptocurrencies by market capitalization on CoinMarketCap, with a market capitalization of $2.669.311.986, only lower than the market capitalization of Bitcoin, XRP and Ethereum.
Some of the topics discussed in this article will be Stellar price prediction for December. We will mention XLM prediction end year and Stellar price today​​ for the remaining of December 2018. Is a bottom-fishing strategy now for Stellar a dangerous investing decision?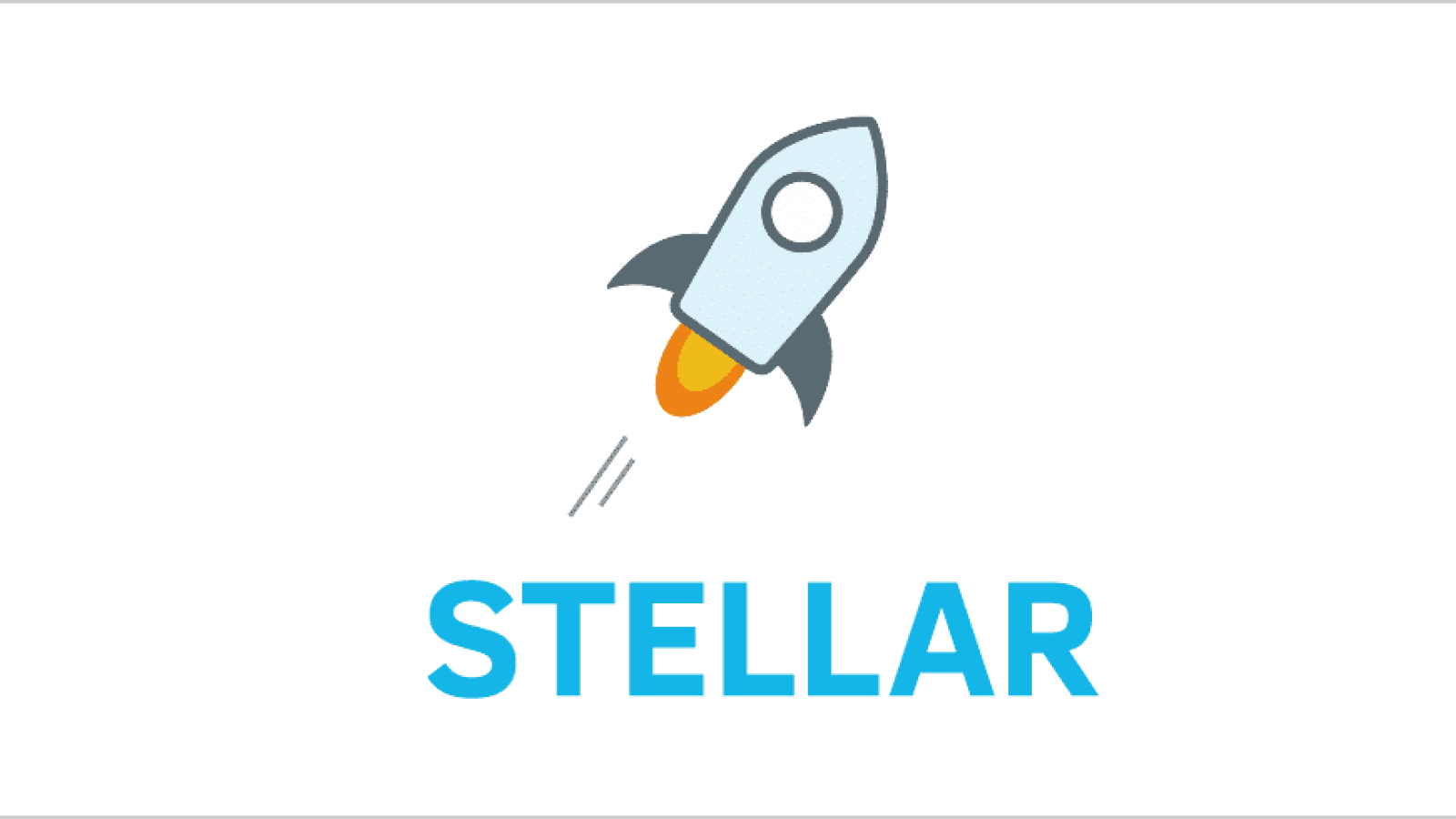 Stellar price prediction December
These are some of XLM price prediction references, Stellar lumen price prediction estimates for December 2018. This is not an investment advice as always, just for informational purposes on Stellar price prediction possible scenarios.
· TradingBeasts.com forecasts a price of $0.20 by the beginning of January 2019. The expected maximum price is $0.25, minimum price $0.17. The Stellar price prediction for the end of the month is $0.20.
· Nine panelists on Finder make a very bullish or prediction that on Jan. 1, 2019 the price will be $0.28, a gain of 125% compared to the current price of $0.11.
These nine panelists are the following experts, being traders, founders, CEOs of important cryptocurrency market business spectrum, such as Evercoin cryptocurrency exchange:
· Craig Cobb
· Fred Schebesta
· Miko Matsumura
· Alisa Gus
· Desmond Marshall
· Joerg Molt
· Toby Allen
· Muneeb Khan
· Sarah Bergstrand
CryptoRecorder.com makes another bullish Stellar coin price prediction for December.
"The fact that Stellar network will be hosting "the first stable coin" issued by the tech giant IBM, which is also one of the oldest partnerships that Stellar has acquired since the time it was first launched as an ICO, is nearly enough to provide the needed boost for XLM in the market so it would be able to get closer to its record price of 0.75$ also breaking the resistance of 0.80$ and going up for reaching 1$ by the end of the current year."
If this optimistic scenario becomes real, then this XLM price prediction 2018 will result in 629% increase in price compared to the current price of $0.11.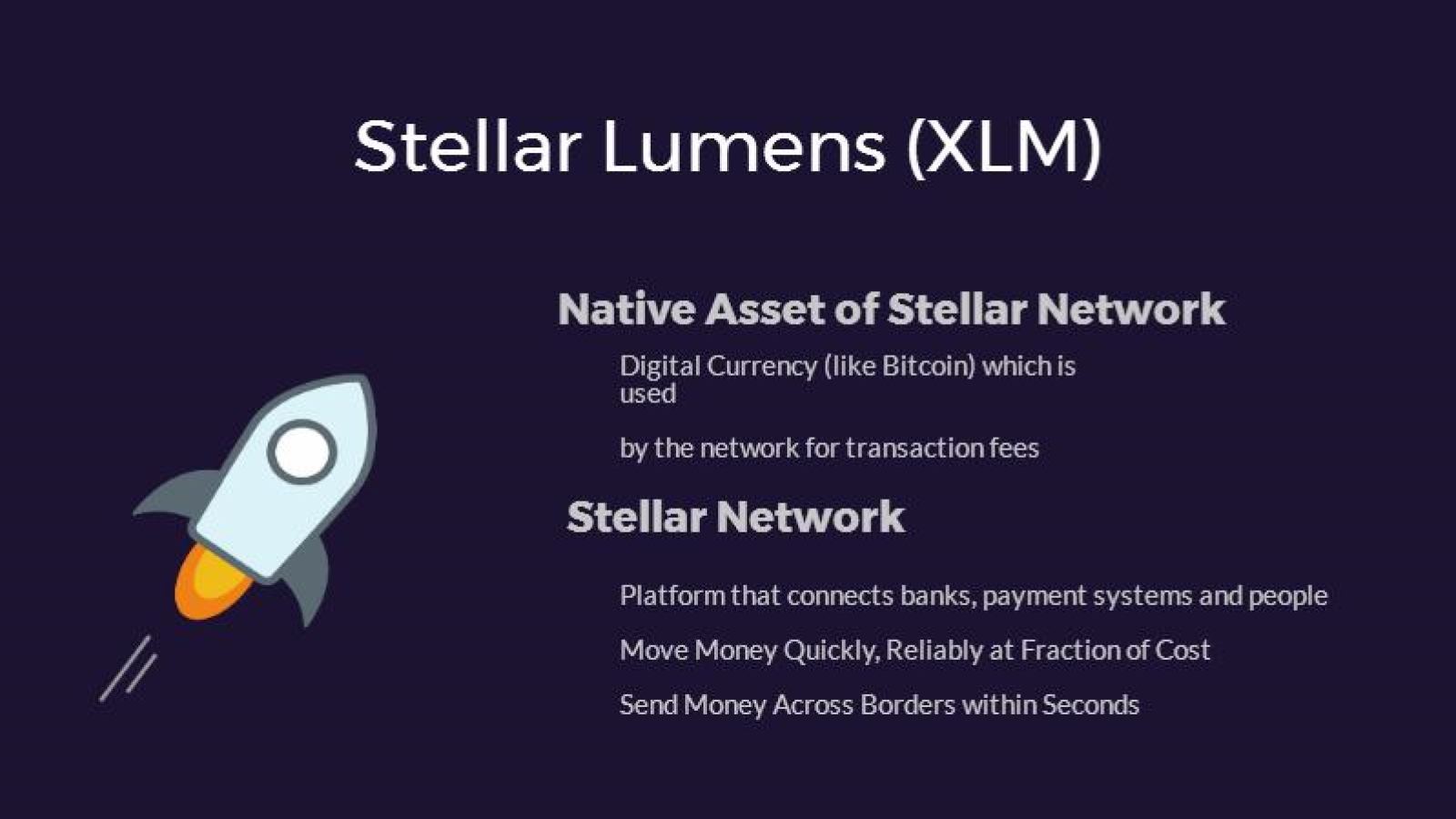 The pros and cons of Stellar coin will weigh on its future price. Making a Stellar lumens prediction is hard. Any XLM prediction either short-term on in the long-term must take into consideration these business prospects.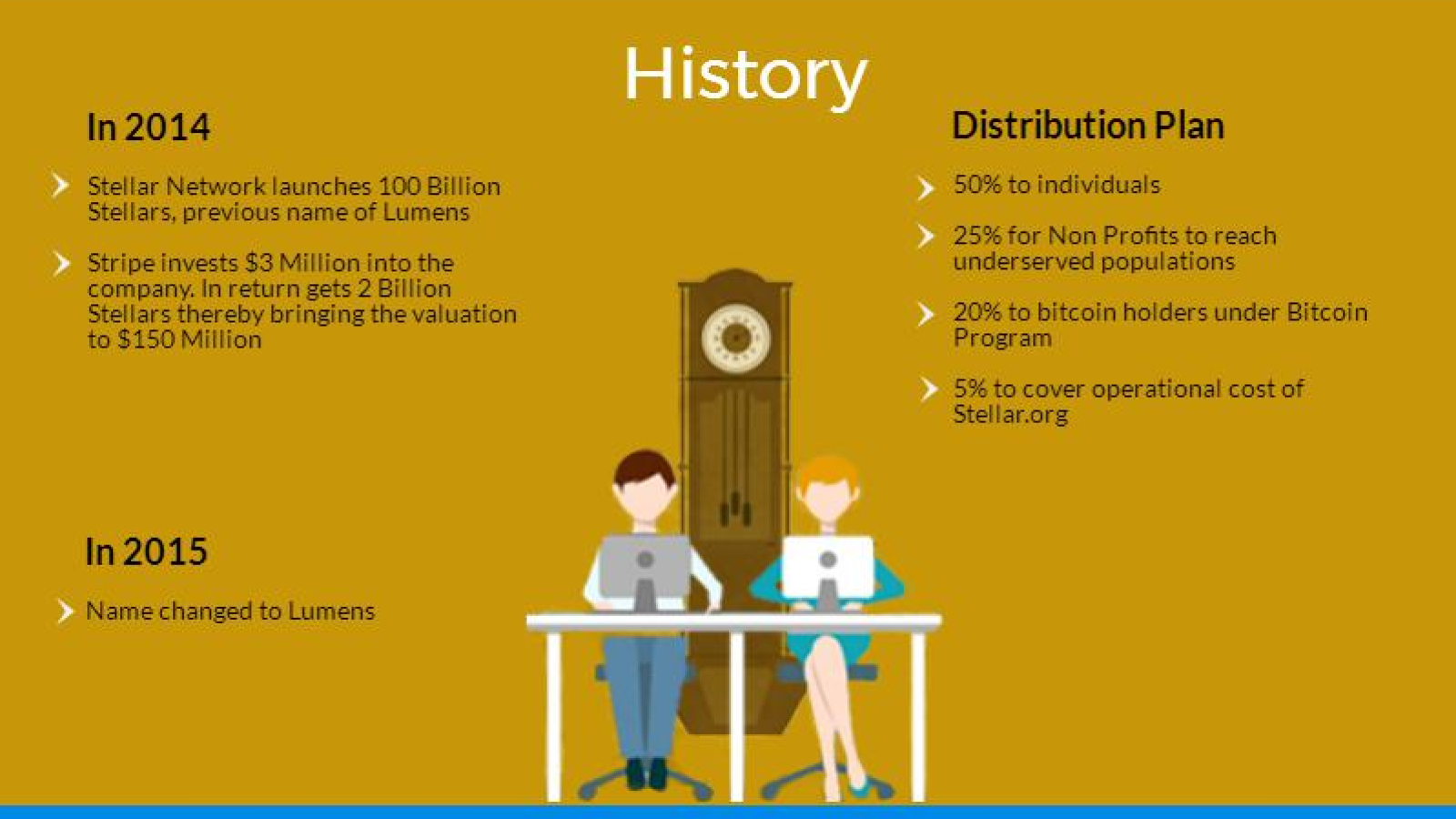 Stellar price prediction end year
Back to predictions for the end of 2018 it is interesting to mention the following Stellar coin forecast range from eight different sources:
1. Economic Forecast Agency Prediction:
The price will about $0.43 at the end of this year 2018, not reach $1.
2. Right Trader:
Again, the Stellar lumens forecast 2018 is that price will not reach the $1 target. No specific target was given, but an optimistic XLM forecast was that price should move higher.
3. WalletInvestor:
Price will not reach $1 by the end of December 2018, but rather reach the price of $0.448 in September 2019. Eventually during 2021 the XLM forecast is that price will reach the $1.
4. Monetize.info:
A very optimistic estimate that by end of 2018 the Stellar coin value will be between $2 and $3.
5. CoinCheckup:
Not one but three Stellar price predictions, $2, $12 and $30 in 2018.
6. Altcoin:
Their Stellar lumens forecast 2018 is that it will reach 0.00001571 BTC in the short-term. A long-term XLM forecast is that its price will reach the 0.00003567 BTC mark in the long-term.
7. 30Rates:
Their Stellar cryptocurrency prediction is very optimistic, they have a target of $0.5 at the end of December 2018 and beginning of 2019.
8. Oracle Times:
Their Stellar lumens forecast is that a price of $1 would be achieved in January 2018. They have not provided a more recent price update about Stellar lumens price prediction 2018.
Stellar price prediction 2019
Longforecast.com makes an interesting str price prediction for 2019, with a large range for the XLM coin price from a price of $0.06 in January 2019 to a much lower price of $0.03 in December 2019.Their lumen price prediction is very pessimistic for 2019.Cryptoinfobase.com has XLM predictions that are based on scenarios. The best-case scenario is that in early 2019 price will reach $2, and later during the year $3. The lumen coin price according to the worst-case scenario will reach $0.33 in early 2019 and will rise further to $0.38.
XLM price forecast
Our price prediction for the end of 2018 is based on the weekly chart and will not move higher than $0.31 or fall below $0.13. The prolonged selloff may turn to a consolidation and a moderate bounce towards $0.17 or $0.20 is probable.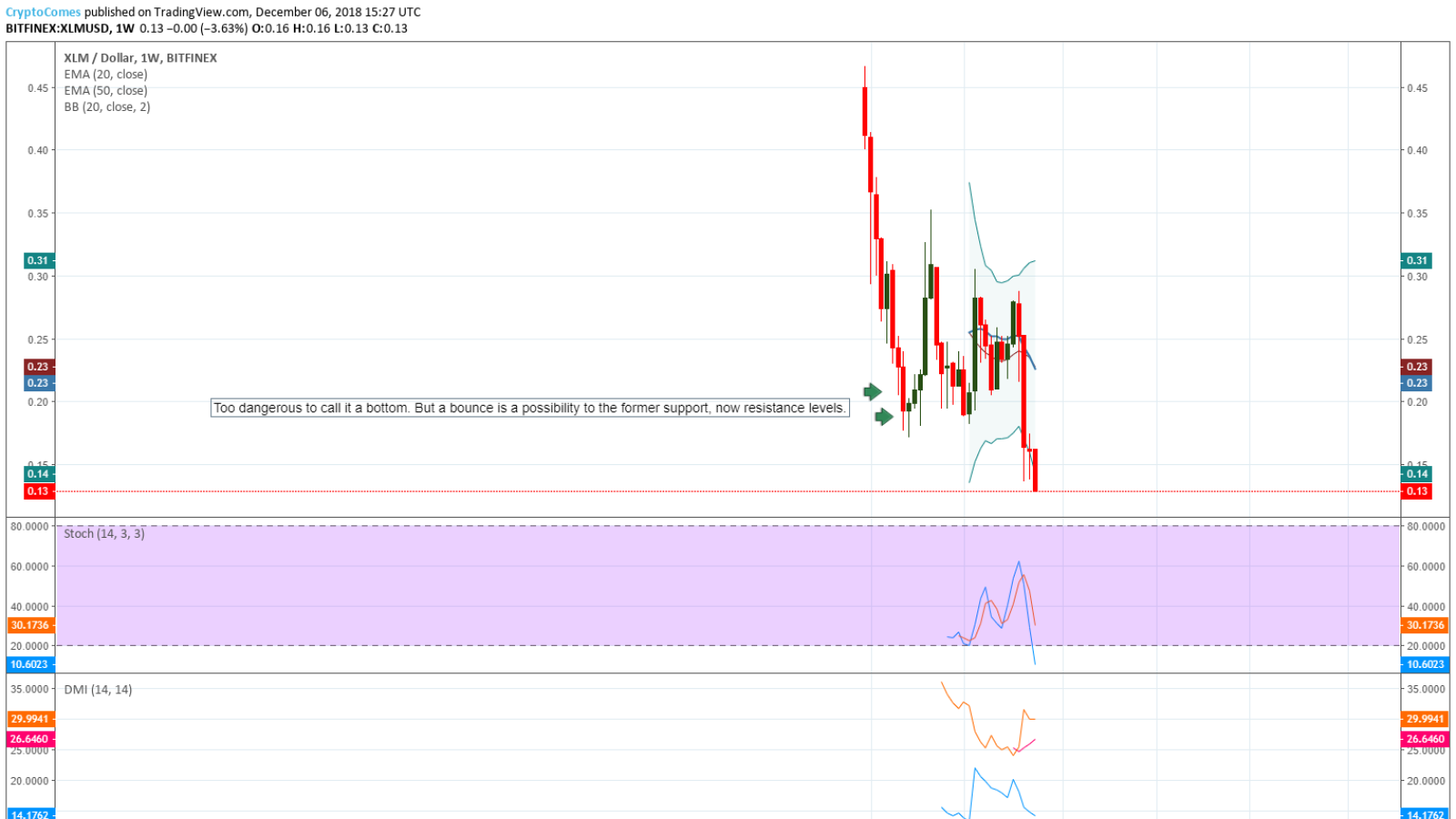 Stellar technical analysis for December 2018
Our technical analysis forecast for Stellar lumens is based on the daily chart. The prediction as we mentioned above by several companies was in general an optimistic one, some of them in favor of a Stellar lumens price prediction 2020 at about $1. Our price prediction is only for the very near short-term, the end of December 2018. The daily chart shows the following ones: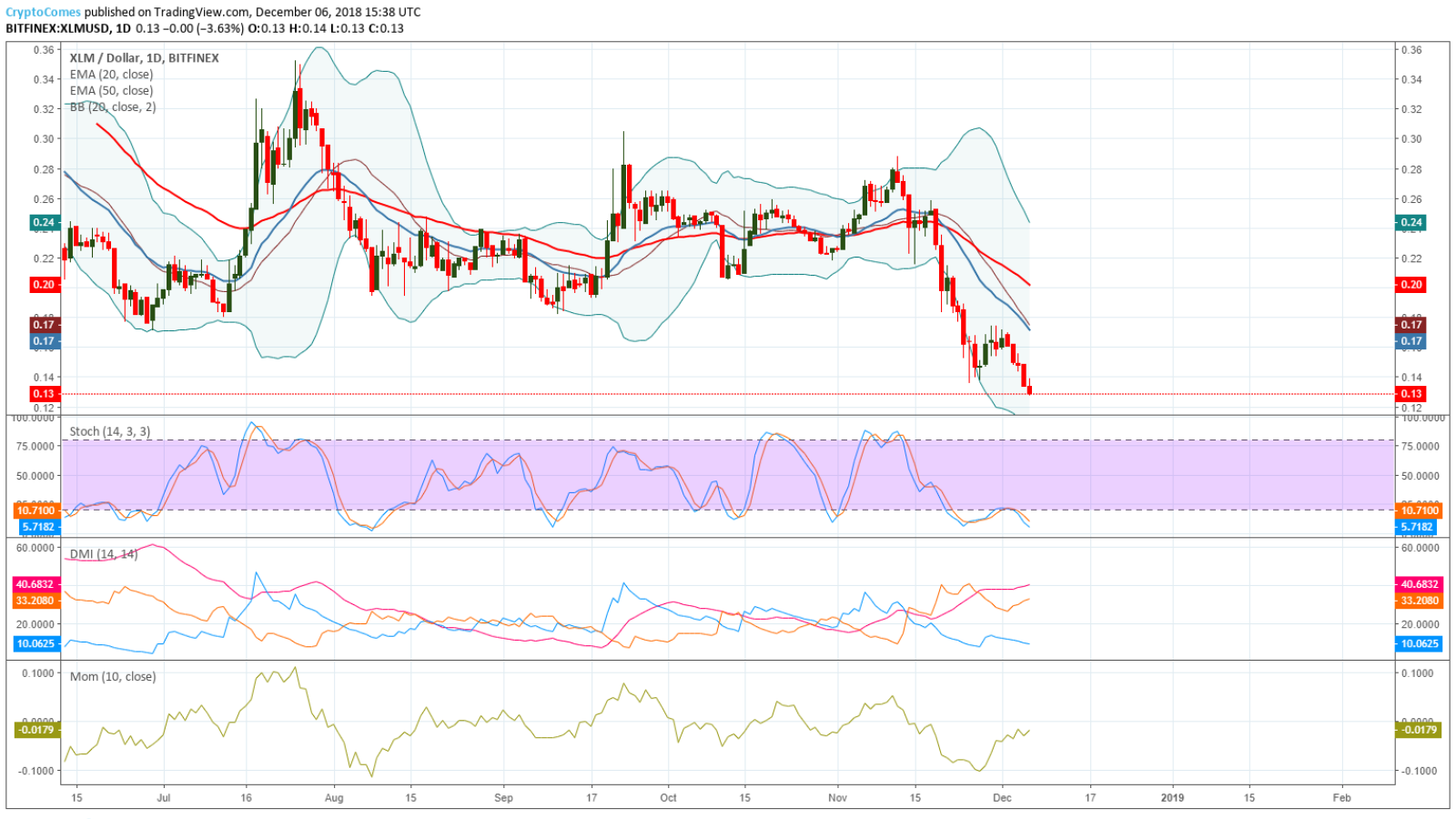 · The daily chart does not seem optimistic at all. The price has fell to $0.11 and below it there is no obvious level of support.
· Stochastic indicator (14,3,3) are in oversold level but still there is no any sign of a bullish crossover.
· MACD indicator is negative, trending down, but there is a positive divergence formed in its histogram. Price of Stellar coin has moved down, but the MACD histogram is diminishing, a potential sign that the recent intense selloff may pause, and a consolidation phase could follow soon.
· Momentum indicator (10 periods) is showing a positive divergence as well. It has moved up while the price of Stellar coin has moved down.
· There is a strong trend, a dominant downtrend supported by the readings of the ADX/DMI indicator. The ADX line has a reading of 40.63, with readings above the 25-level indicating a strong trend. The DI- line, with red color is at 33.70, and is above the DI+ line, blue color with a reading of 10.56. It is simple, but still a visual representation that the dominant trend is a downtrend.
· The 20-period and 50-period exponential moving averages are at $0.1720 and $0.2022 respectively. Both are trending down, indicative of a strong downtrend.
· There is strong support, now resistance at $0.17, $0.18 and $0.20 price levels. These former support levels are our target for a potential bounce for the remaining month of December 2018.
· We do not expect any sustained trend change for the remaining of 2018, and this bounce if materialized should be only a short-term consolidation phase. For the trend to change from downward to upward without any catalysts such as business news, and business applications, this scenario seems highly unlikely for now.
· A key level to watch is the $0.20 price level, that coincides with the current daily 50-period exponential moving average. If price closes for several days above this price level, then a price trend reversal may be at its early stages. This price level was tested many times and there was a consolidation zone which when broke the price fell to new lows in 2018. Above it some target levels are $0.22 and $0.24.
Conclusion
The price prediction for the remaining of 2018 shows that a bottom is not yet formed. However, a possible bounce which should be a moderate one is not unlikely. The major cryptocurrencies are under severe selling pressure, a trend that lasted all 2018, and continued in November 2018.
Our prediction as mentioned is not an investment advice. It is just about probabilities and risk. Our technical analysis supports a moderate price bounce towards $0.17 or $0.20.