In the past seven days, the price of SpaceID token (ID) has seen a remarkable increase of nearly 120%. Many investors and market watchers were surprised by the sudden surge in value, and Lookonchain, a blockchain data analytics firm, has taken a closer look at the transactions behind this movement.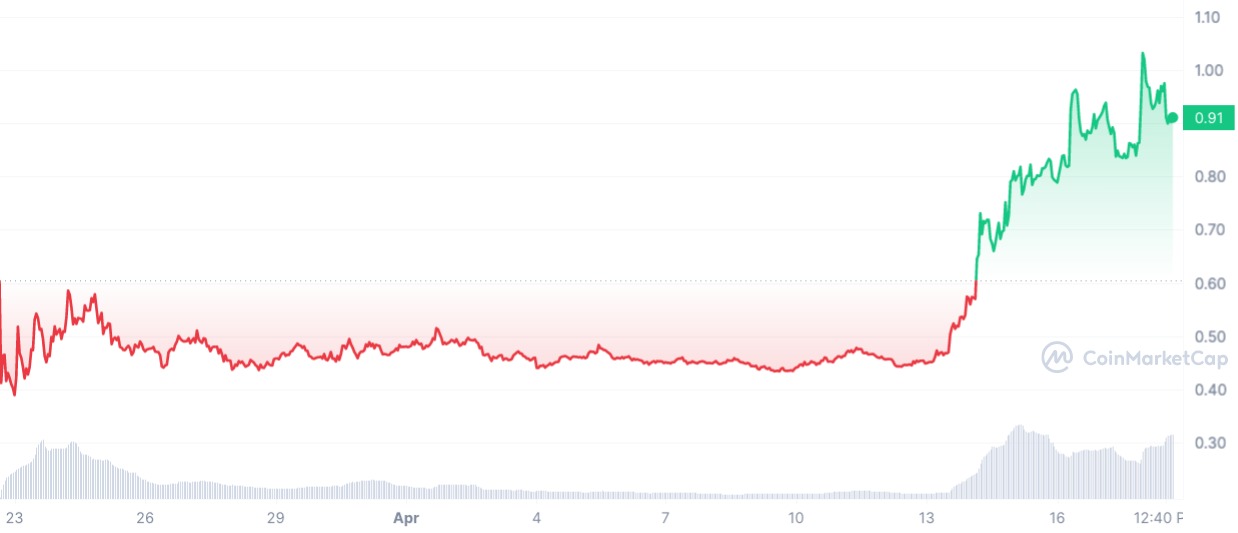 According to their report, Lookonchain found that the addresses of SpaceID and DWF Labs may be involved in pushing the price of ID higher. DWF Labs, in particular, may be acting as a market maker for the token. After receiving 5 million ID following the token's launch in March 22, DWF Labs transferred these tokens to various exchanges, including Binance, Gate, Bybit, Bitget, KuCoin and MEXC.
On April 14, DWF Labs received 7.4 million ID from Binance, coinciding with a 30% increase in the price of ID. Meanwhile, SpaceID received 20 million ID from Binance on March 30 and April 1 when the token was trading at around $0.48. SpaceID then transferred these tokens to address "0xf9fe," which, 17 hours ago, sent 20 million ID to Binance. Following this transaction, the price of ID experienced another significant increase of about 23%.
The report by Lookonchain also noted that addresses associated with SpaceID transferred a total of 51 million ID to Binance within 24 hours of the token's launch. Additionally, they transferred 20 million ID to Binance through the address "0xD8D6" but without causing any significant price swings. This transfer may have been intended to provide liquidity, concludes the report.