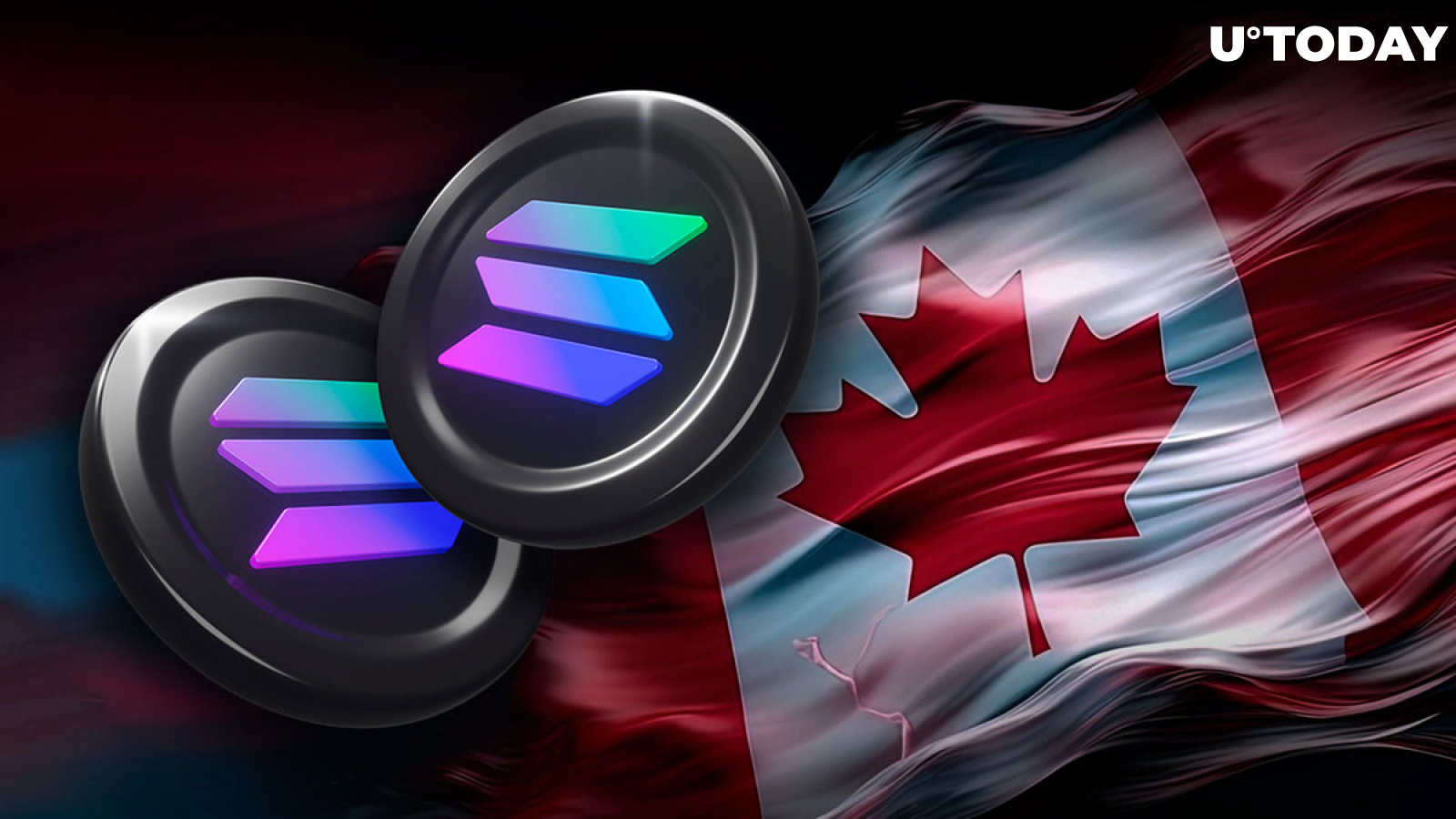 Cover image via www.freepik.com
QCAD, one of the newest stablecoin projects pegged to the Canadian dollar, makes Solana (SOL) its fourth blockchain platform. Forex traders can now perform swaps between fiat-pegged assets at 16x lower prices.
Multi-chain Canadian Digital Dollar, QCAD arrives on Solana (SOL): Details
QCAD, a CAD-based stable cryptocurrency by local fintech infrastructure vendor Stablecorp, kicks off on the top of the Solana (SOL) blockchain. It can be integrated into Solana-based dApps, for preloading payment cards and paying bills, while Solana Pay integration is expected to be announced in Q1, 2024, the Stablecorp statement says.
The stablecoin represents a fully reserved CAD-denominated Digital Dollar. QCAD is 1:1 backed with cash and its equivalents held by Tetra Trust Company, a Canadian-regulated custodian. Previously, the stablecoin was rolled out on the Ethereum (ETH), Algorand (ALGO) and Stellar (XLM) blockchains.
So far, CoinMarketCap only tracks one CAD-pegged stablecoin, dubbed CAD Coin (CADC), which is solely traded on obscure decentralized exchanges. As such, QCAD attempts to fill the gap for Canadian natives and traders.
Alex McDougall, CEO of Stablecorp, is excited by the importance of this stablecoin for the cross-border remittances segment and daily payment operations:
The power of Digital Money like QCAD is just beginning to be understood as integrations like this one with Solana come online. Picture a student coming to study in Canada who can now use on-chain rails to get into QCAD from their local currency extremely efficiently and can now use those same efficient rails to fund and spend on-campus and around Canada. All this without the hassle of setting up a Canadian bank account. We are extremely excited to bring these payment solutions to both existing digital asset native users as well as the next generation of users who are rapidly being onboarded to the space.
From the onset of its operations, QCAD is available on Stablecorp's native exchange platform Grapes Finance in pairs with the U.S. Dollar.
Novel opportunities for forex traders
The launch of the new stablecoin unlocks amazing opportunities for forex traders and arbitrage bots. For instance, once QCAD goes live on Orca Finance, it can be exchanged with Circle's USDC for a 0.15% fee.
However, on "classic" fiat-only exchanges with credit cards and wire transfers, such operations are charged with 4% fees and higher.
As covered by U.Today previously, a month ago, Solana (SOL) onboarded EUROe, the first-ever MICA-compliant stablecoin regulated in the European Union.