The price of the BONE token within the Shiba Inu ecosystem has experienced a remarkable surge of 8% during today's crypto market trading session. This resurgence comes as a much-needed reprieve following a tumultuous week marked by downward spirals.
The backdrop of the recent failed launch of Shibarium, where BONE plays a pivotal role, coupled with general crypto market instability, had sent the token's quotes plummeting over the past seven days. The most significant decline, a substantial 35%, occurred in the last two days.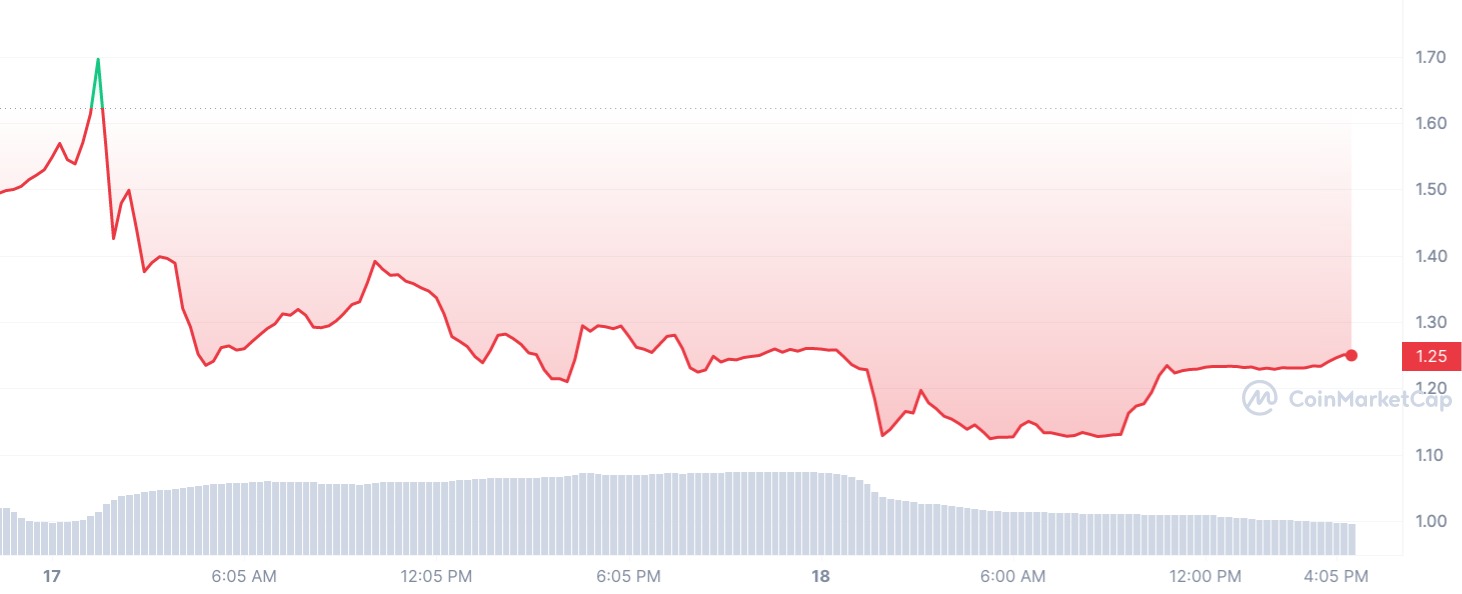 Today's price resurgence can be attributed to two key factors, marking a potential reversal of fortune for the BONE token. First, the 8% price surge is indicative of a technical rebound, aimed at rectifying the steep decline experienced over the preceding week.
Shibarium update
The second catalyst for this impressive recovery is a pivotal update on Shibarium that was unveiled by the project team earlier today. As reported by U.Today, the protocol encountered an unexpectedly high influx of early users, surpassing initial projections. This surge in users was accompanied by a cascade of transactions being consolidated into a single block, effectively triggering the system's "fail-safe" mode.
Shibarium developers have taken decisive action in response to the situation. Drawing on the expertise of a more seasoned team, they are working diligently to swiftly address the issues at hand and implement a prompt solution. Subsequent updates will be promptly disseminated as the team works to restore the system to full functionality.
In light of these recent developments, interested parties are watching closely to gauge whether the surge in the BONE token's price signifies a sustainable turnaround or merely a temporary correction.