Shiba Inu (SHIB) is back in the spotlight, and this time it is for a good reason. The cryptocurrency's burn rate has seen a significant uptick, thanks in part to the reemergence of whale activity on the market.
While the exact reason behind this sudden surge in whale transactions remains unclear, data suggests that most of the volume is moving to or from cryptocurrency exchanges. This could indicate a variety of strategies, from simple transfers to more complex trading tactics aimed at manipulating volatility.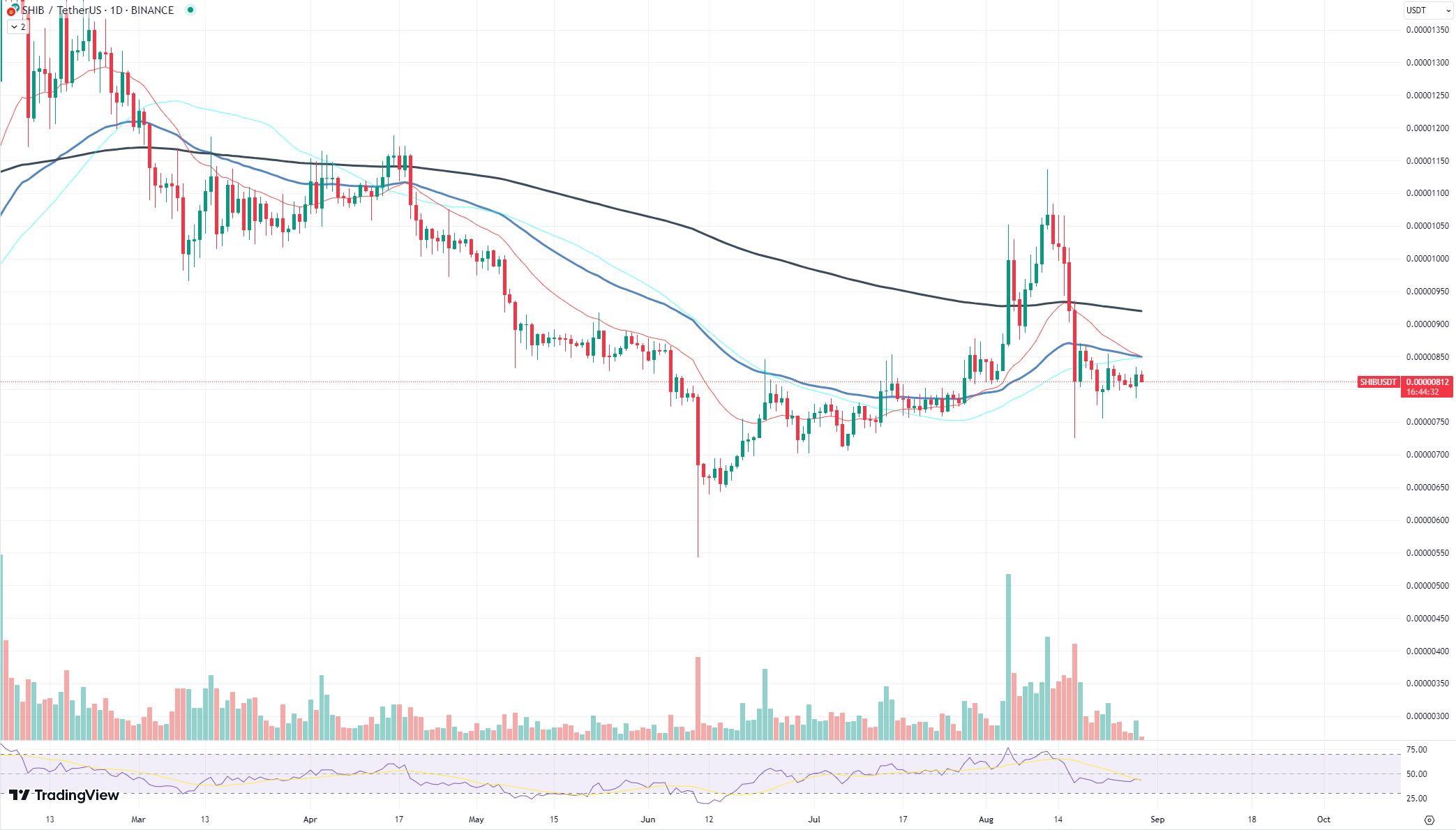 Regardless of the intent behind these large transactions, the increased burn rate is a positive development for Shiba Inu. Burning tokens effectively reduces the circulating supply, creating scarcity that could drive up the price. However, it is worth noting that the majority of the transacted volume appears to be related to exchanges, which could mean that the whales are either preparing for a significant move or simply redistributing their holdings.
As of the latest data, the price of SHIB stands at $0.000008 USD. This price point could serve as a crucial support or resistance level, depending on the market dynamics that unfold in the coming days.
The uptick in Shiba Inu's burn rate is a development that investors should keep an eye on. Whether it is a sign of whales positioning themselves for a big move, or simply a redistribution of assets, the increased activity is likely to have an impact on SHIB's price in the short term.
If you are invested in Shiba Inu or considering taking a position, now might be a good time to pay close attention to market activity and trends. After all, in the world of cryptocurrency, things can change in the blink of an eye.