The latest Shiba Inu (SHIB) data indicates a massive surge in the burn rate, showing a 1,619% increase from the previous day's extraordinarily low figures. An impressive 330 million SHIB tokens have been burnt in the last 24 hours.
Token burn refers to the process of removing tokens from circulation permanently, which decreases the total supply. In the case of Shiba Inu, a higher burn rate is a positive catalyst for the token's price, as it reduces the supply, creating a scarcity effect. Given the demand remains constant or increases, the price of SHIB is likely to appreciate.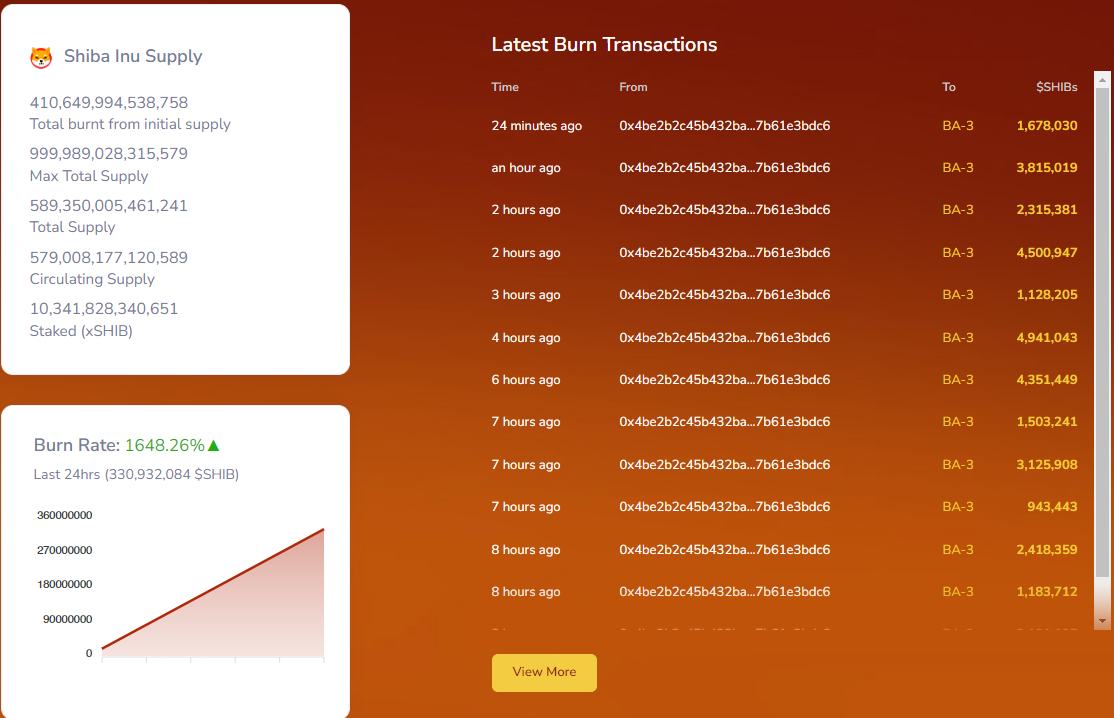 In line with this, Shiba Inu has witnessed some encouraging price movements. The meme token is currently trading at $0.000008, successfully reaching the 50 exponential moving average (EMA), a commonly used indicator for trend direction. Moreover, SHIB's volume is on the rise, suggesting an increase in trading activity and heightened interest among traders.
Further supporting the upward trend is the relative strength index (RSI), a momentum oscillator used to gauge the speed and change of price movements. The RSI for SHIB stands above 50, indicating a more bullish market trend for the token.
The impressive burn rate and the ensuing price reaction highlight the proactive measures adopted by the Shiba Inu community to control the token supply and indirectly influence the price. The burn strategy can be seen as an attempt to create a deflationary effect, counterbalancing the inflationary pressure caused by the enormous initial supply of the token.
The significant increase in Shiba Inu's burn rate has led to optimistic market behavior, as evidenced by its rising price and trading volume. The token's performance seems to respond positively to the token burning strategy, a trend that, if sustained, could contribute to SHIB's long-term value.