The recent surge in meme coins has caught the attention of the crypto community. While the overall state of the crypto markets cannot be described as bubbling at the moment, meme coins like Shiba Inu (SHIB) or Dogecoin (DOGE) have unexpectedly gained traction, reports crypto intelligence portal Kaiko.
One of those coins, Pepe Coin, inspired by the popular Pepe the Frog meme, has seen a remarkable rise, reaching a staggering $1 billion market capitalization earlier this month.
Market makers have become increasingly involved in the meme coin market, although they are typically neutral on the tokens for which they provide liquidity. An interesting aspect of this phenomenon is the understanding of the amount of capital being deployed in meme coin order books. We can gain insight into the global capital supporting these markets by utilizing a data type that consolidates market depth across all exchanges and pairs.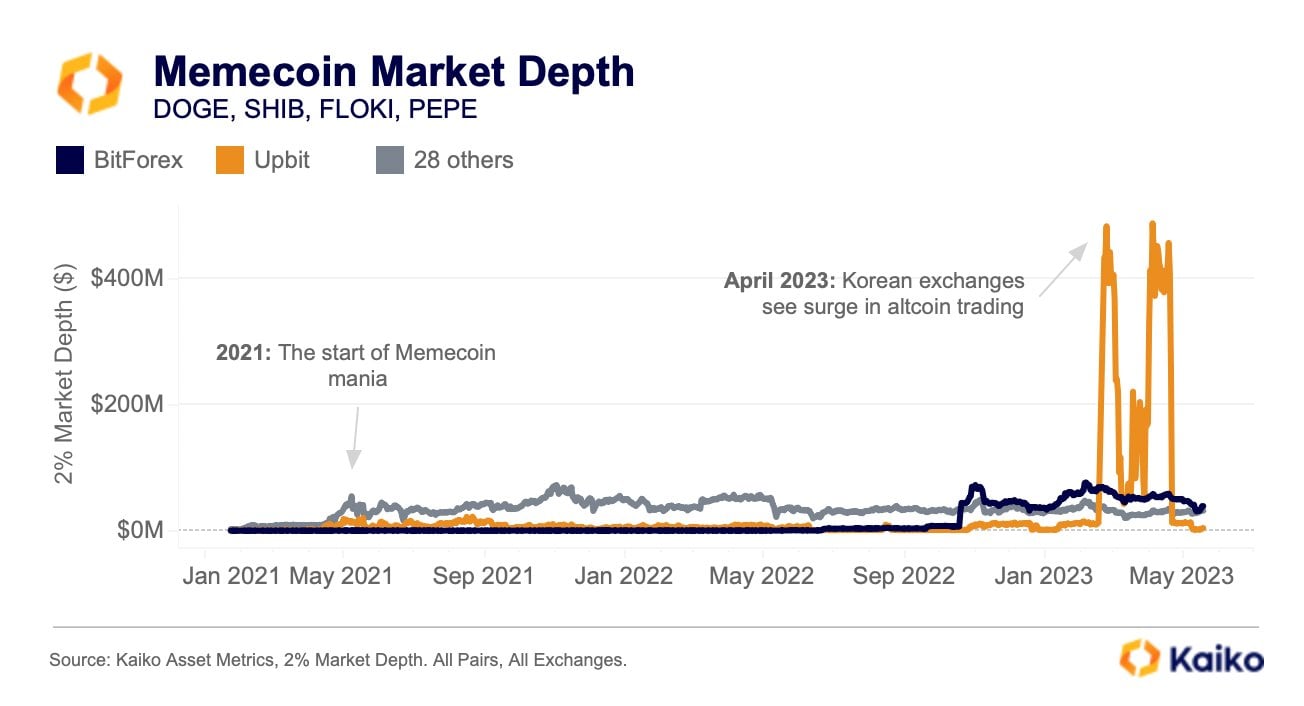 As the Kaiko report states, since the onset of meme coin mania in April 2021, approximately $55 million of liquidity has consistently supported meme coin order books, the majority of which has been allocated to Dogecoin (DOGE).
Two notable figures have emerged in this landscape. First, Upbit, a major Korean exchange, has seen a significant increase in altcoin volume over the past month. Second, BitForex, a centralized exchange based in Hong Kong, boasts a total trading volume of over $1.6 billion, despite its rather dubious history.