The plans by the United States Securities and Exchange Commission (SEC) to file an appeal to the July 13 XRP ruling of Judge Analisa Torres might have a more encompassing impact on the community than originally envisaged. The immediate impact is being observed in the eroding of the recently accrued gains by XRP, which is changing hands at a price of $0.626, down by 2.16% over the past 24 hours.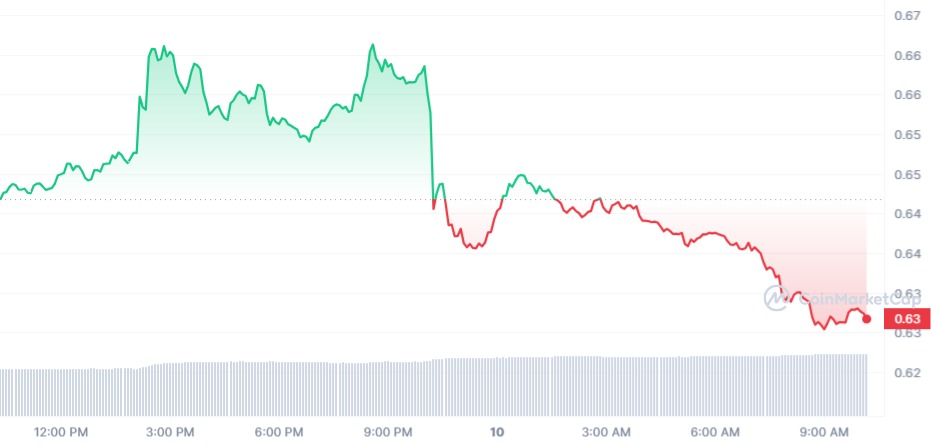 XRP is a coin that is very sensitive to fundamental news, which it has been getting a lot of lately. When Judge Torres declared based on her interpretation of the Howey Test that XRP is not a security, the digital currency printed a massive surge, increasing its valuation at the time by more than 70%, or over $20 billion.
Such parabolic growth is expected, seeing the enormity of interest the Ripple v. SEC case has generated in the broader crypto ecosystem over time.
By current observations, XRP appears to be shedding some of these gains, with its weekly performance down by as much as 4.84%, according to data from CoinMarketCap. The slump is based on the fact that the appeal lends another slight possibility that XRP may eventually be labeled a security in a higher court, which is causing discomfort for most market bulls.
Future of XRP
As previously highlighted by XRP holders' lawyer John Deaton, despite an appeal from the SEC, the case might not be resolved for the next two years. Within this time frame, the current verdict from Judge Torres will be regarded as law by all stakeholders with a vested interest in XRP.
Should this happen, most of the exchanges that have relisted XRP will not delist the coin as they did earlier, lending a great deal of stability to the coin for the foreseeable future.